Get a Great Fit!
You can get a great fit using the manufacturers' size charts and a ruler. Here is how to do it!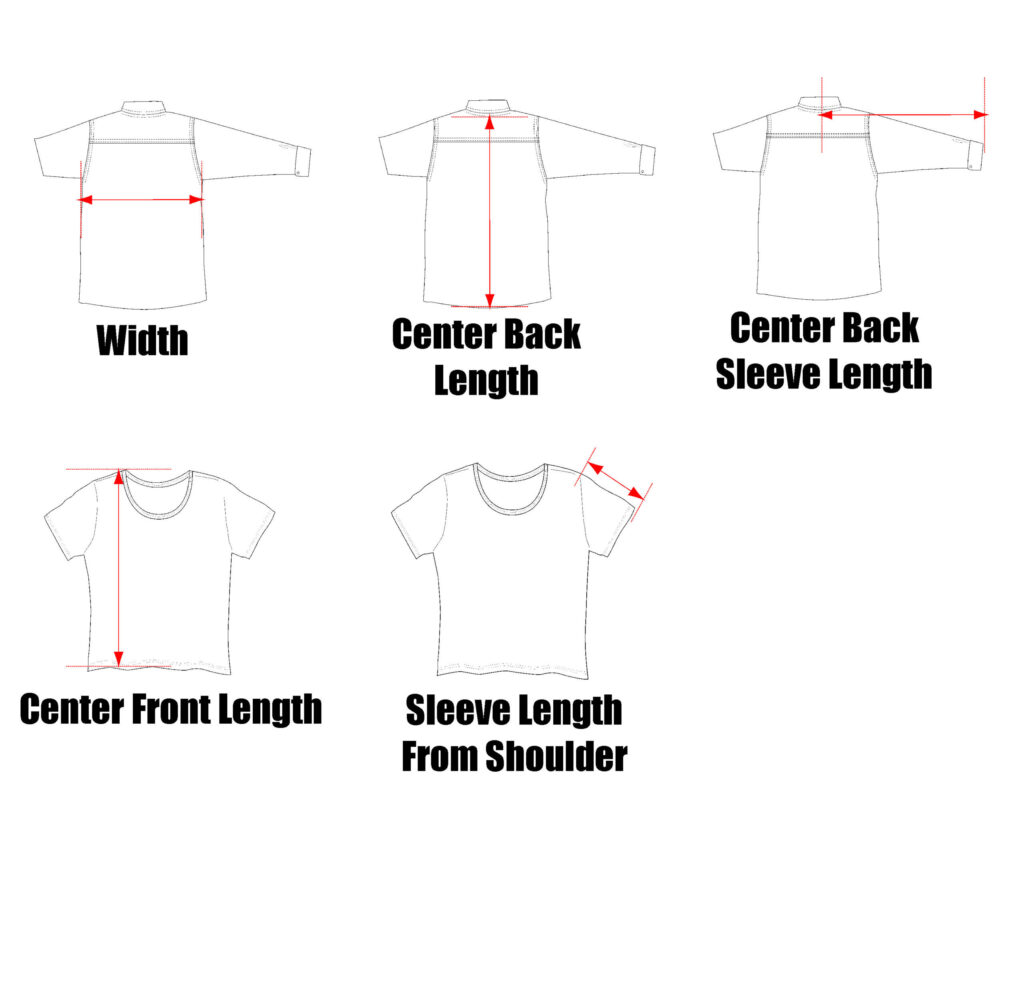 It is always best to measure a well fitting garment rather than a live person!
Go to your closet.
Find a shirt that fits you the way you want a shirt that should fit you.
Take your shirt to a table or another flat surface and lay it down flat, start with the front of your shirt facing up.
How to Measure Shirt Width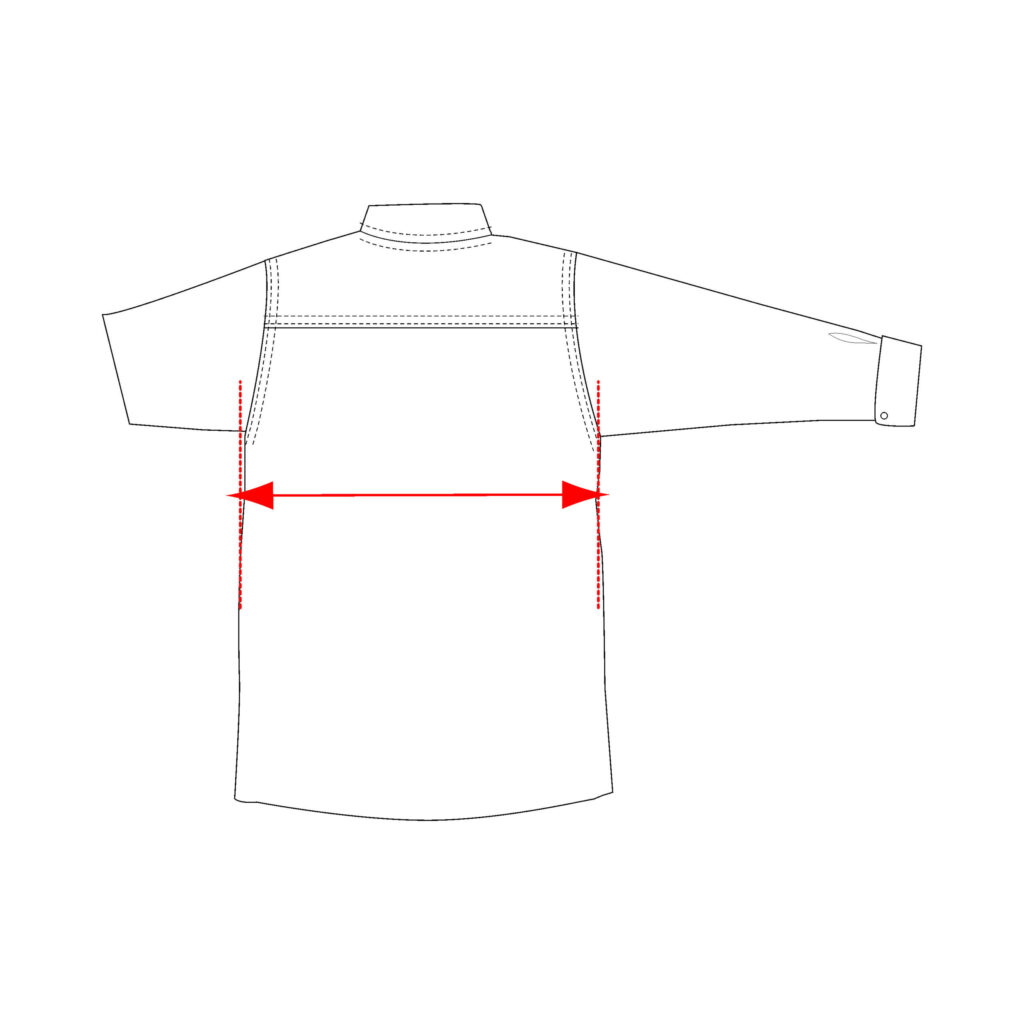 How to Measure Center Back Length (CBL)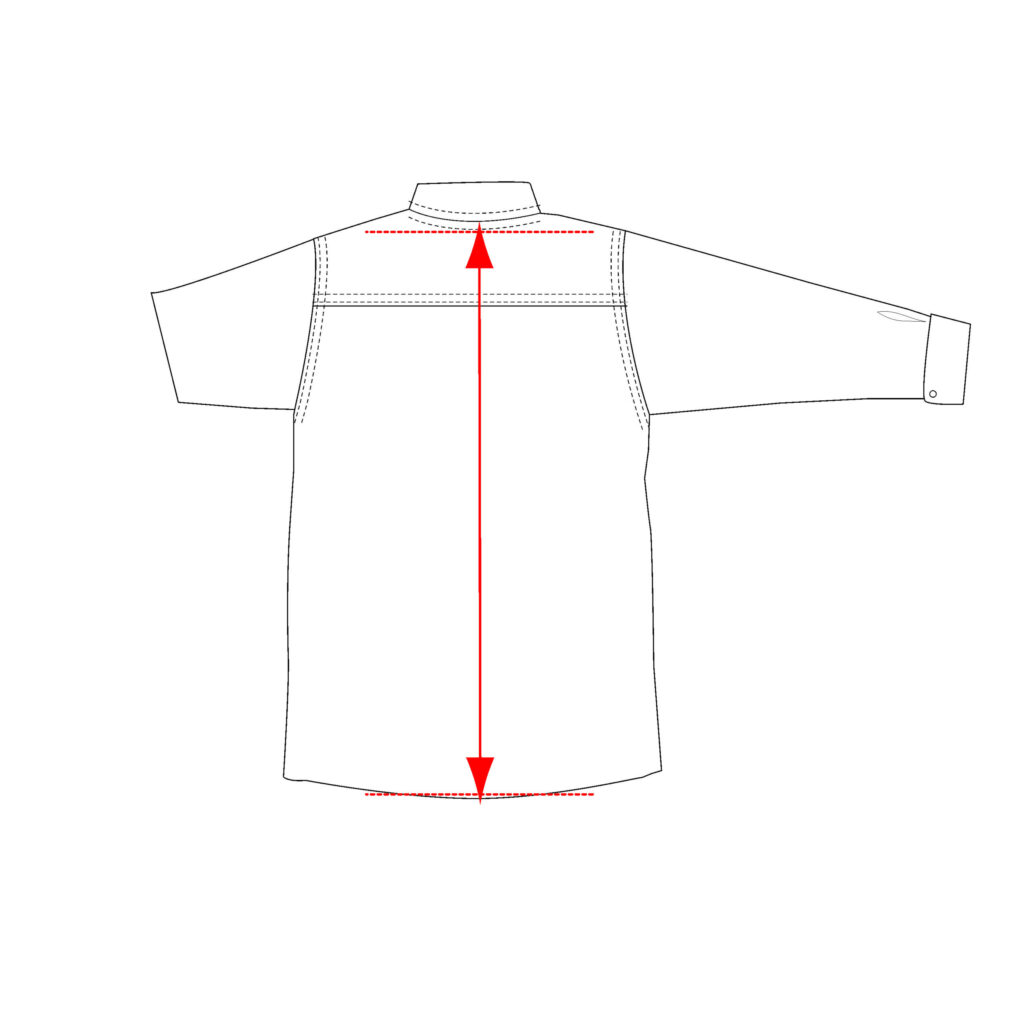 How to Measure Center Back (CB) Sleeve Length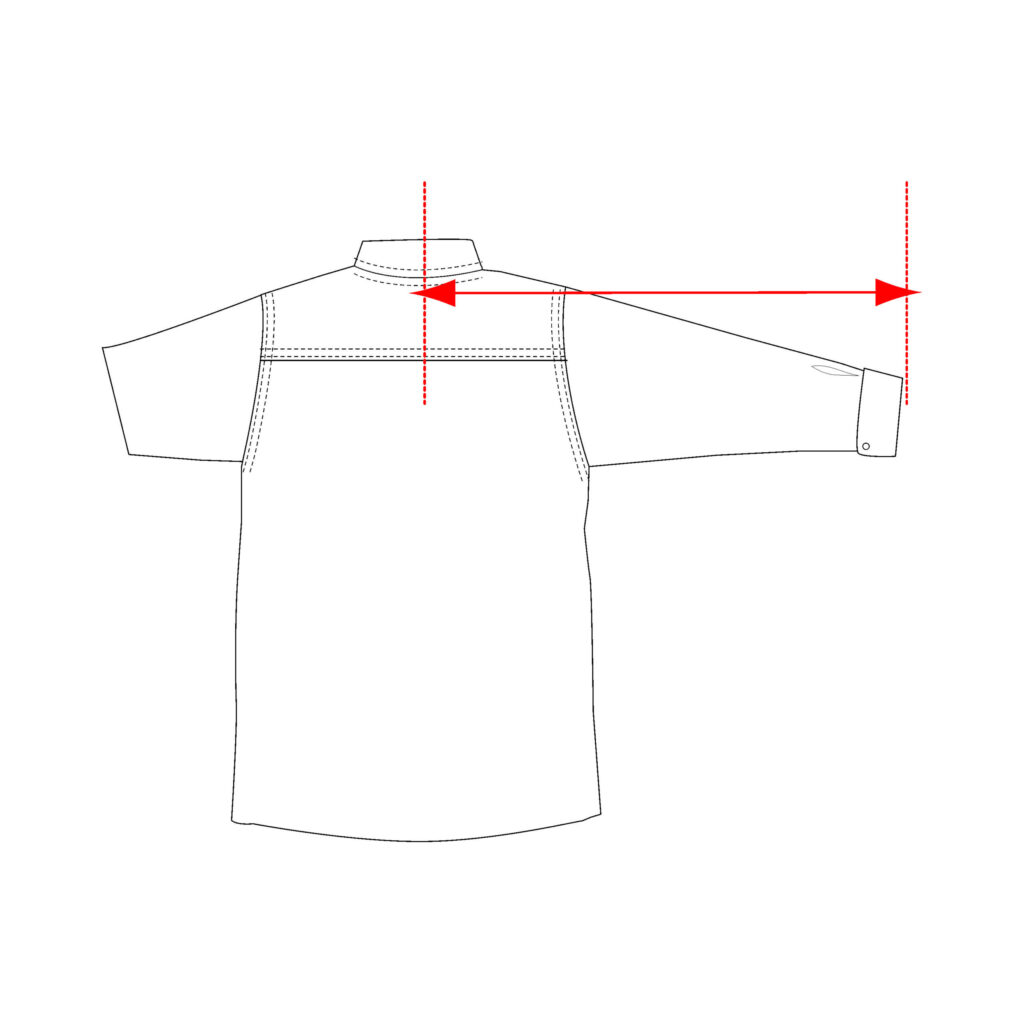 How to Measure Center Front Length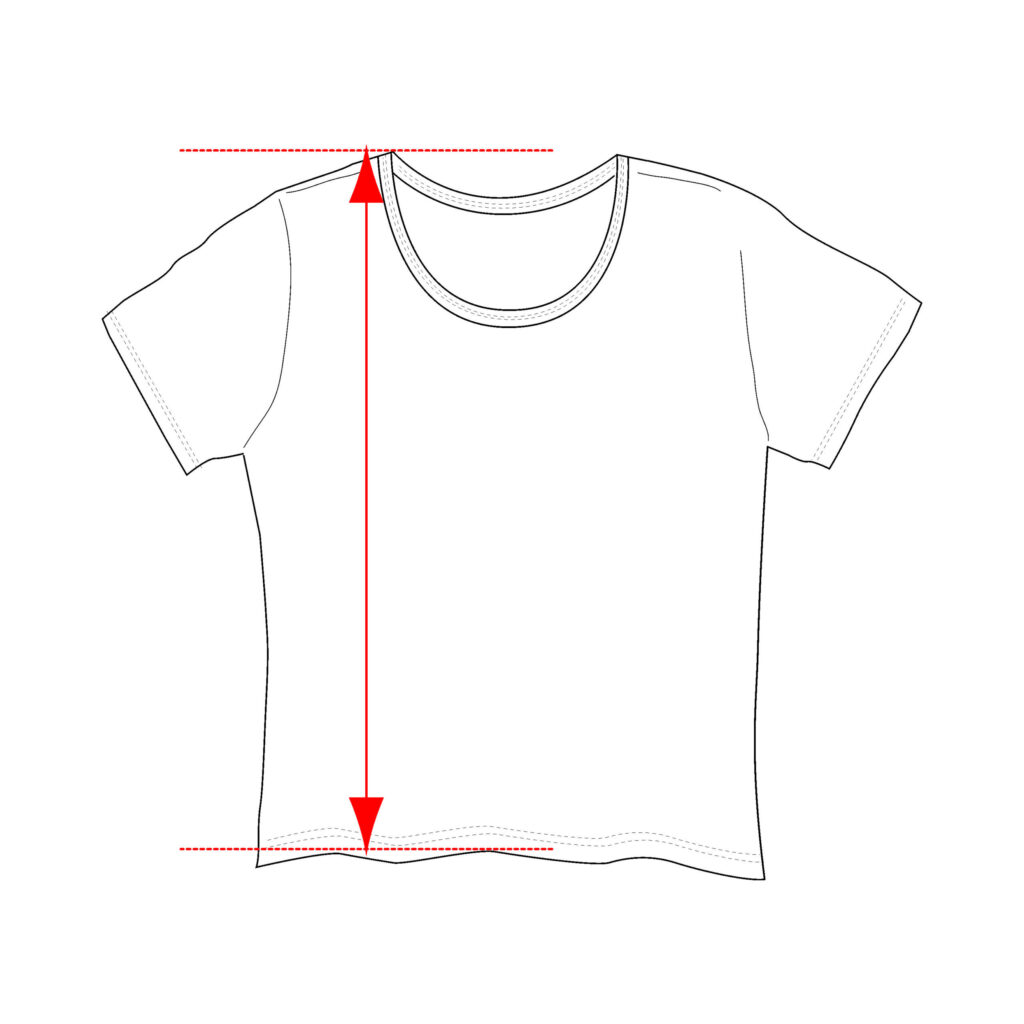 How to Measure Sleeve Length From Shoulder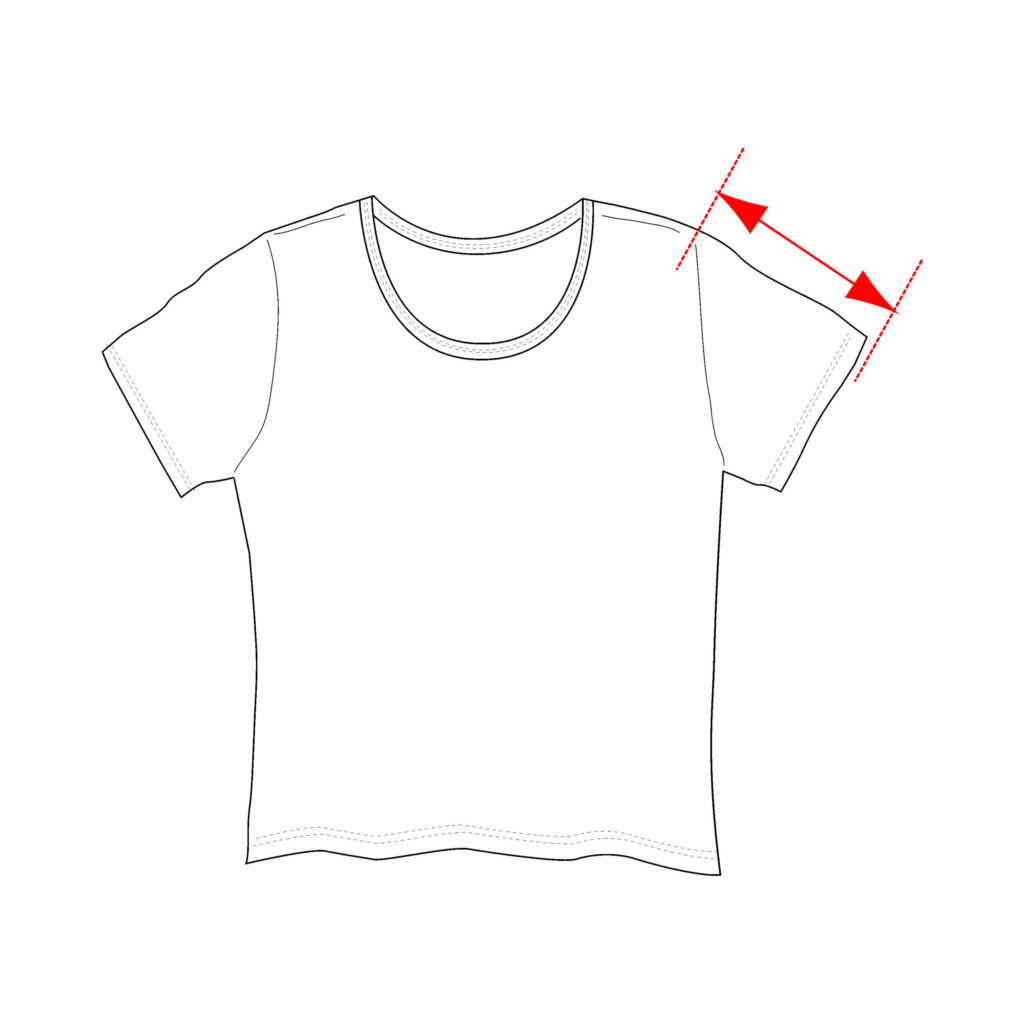 Women's Fit Guide
These are guidelines for ensuring a correct fit for ladies products. We borrowed these guidelines from Augusta Sportswear because they do such a great job providing sizing specifications and a range of products for all types of bodies. Note that these are general guidelines for fit. Sometimes the cut or fabric of a garment will not fit within these guidelines. For example, sports bras will measure up to 1" smaller in chest and the Ladies Splash Jersey measures as fitted in the chest but the body of the garment is a loose fit. You should always refer to the manufacturer's specifications for the specific product you are purchasing.
Loose fit: Relaxed fit with the generous amount of ease throughout; measures 3" – 6" over body measurement at chest. Loose fit tops drape over the body and allow for full range of motion without restrictions.
Fitted: Fits close to the body all over; measures 1"-4" under body measurement at chest. Fitted tops fit like a second layer of skin with extra fabric eliminated. This is not compression.
Semi-fitted: Cut to silhouette the body but with some ease; measures 1" -2" over body measurement at chest. Semi-fitted tops are cut close to the body and typically have more ease in the waist than in the chest.