Support the community by purchasing custom bling, embroidered, engraved, and printed apparel and accessories from your organization…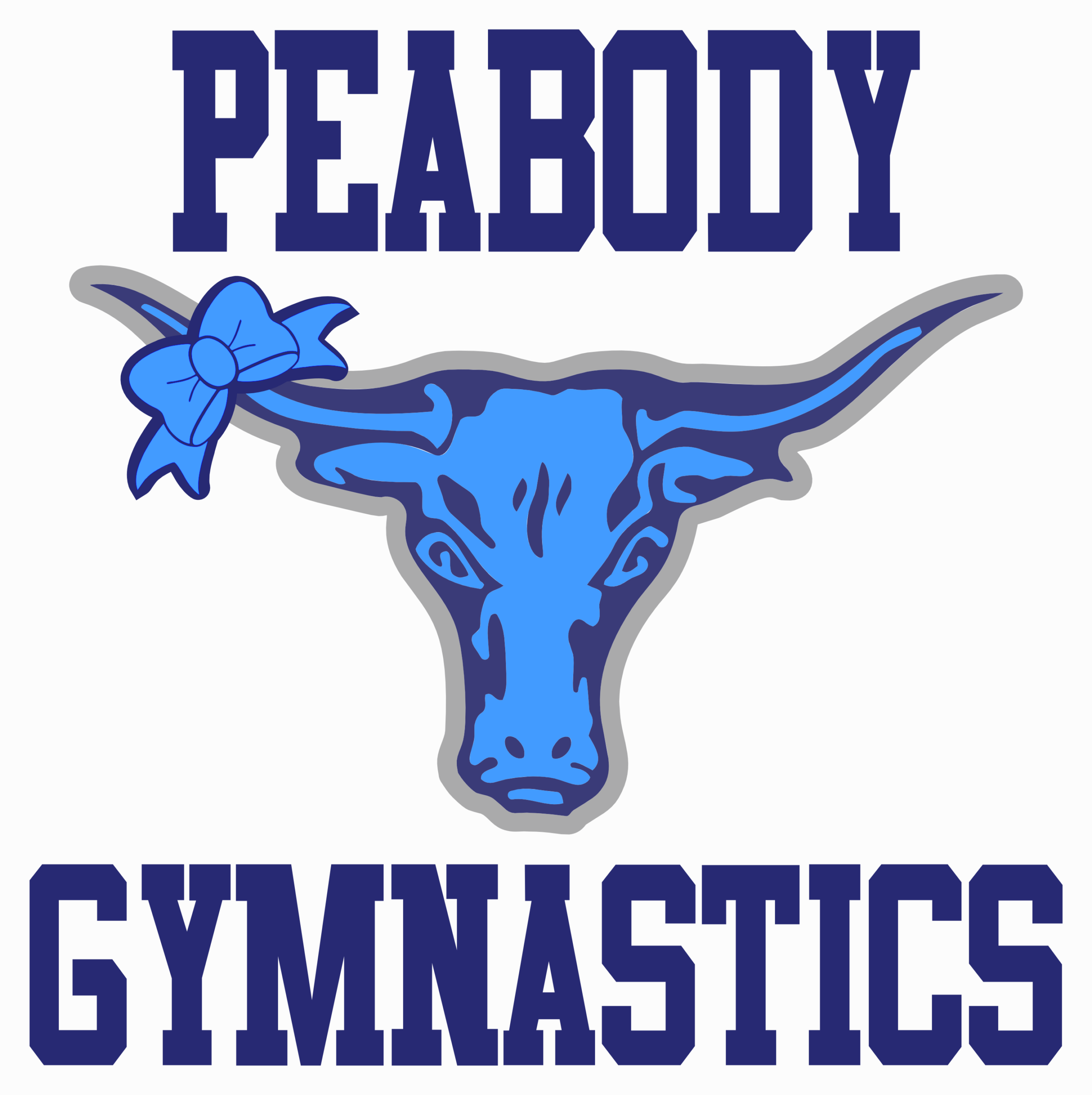 ppeabody-tanners-gymnastics-bull-with-a-bow-print-white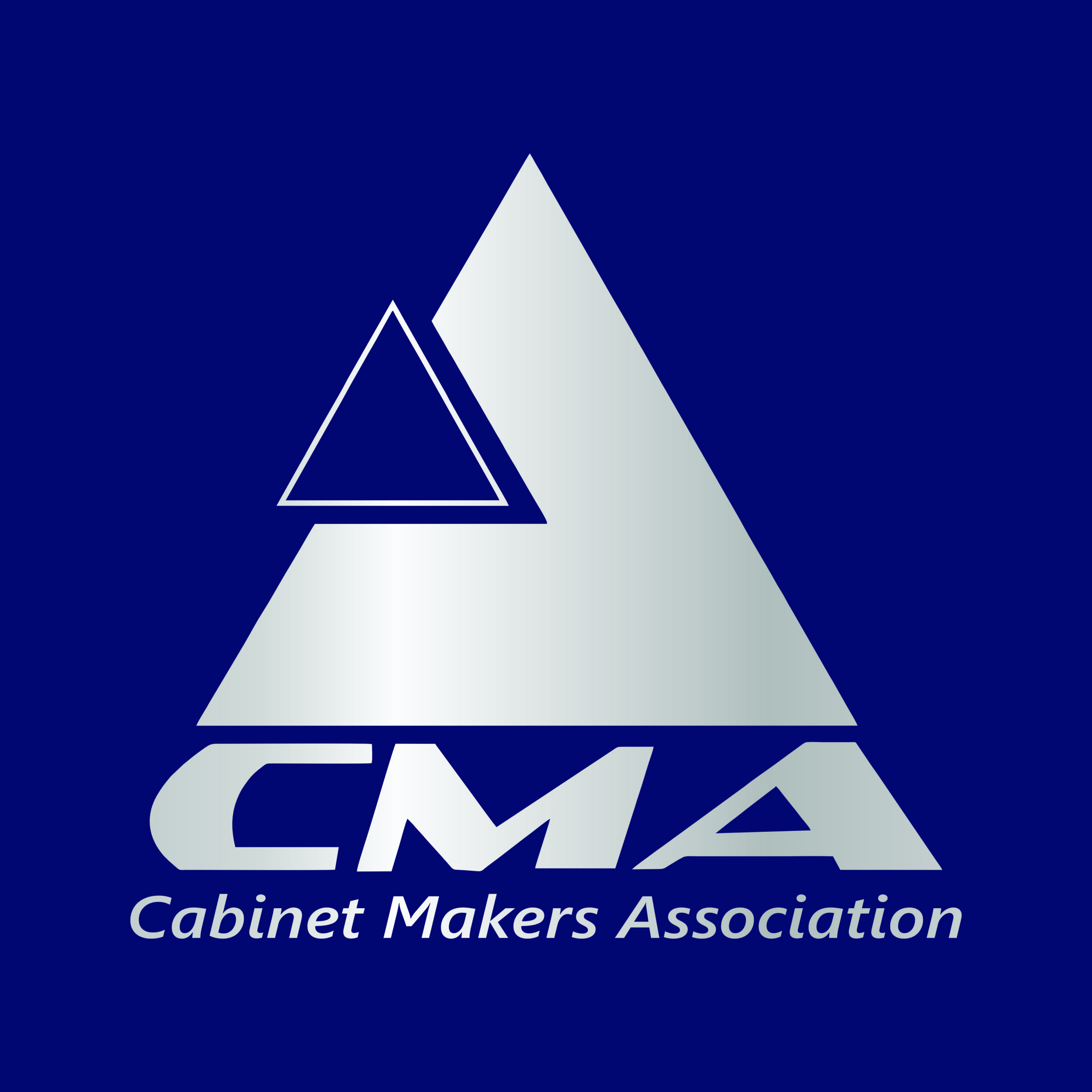 CMA Engraved Logo v04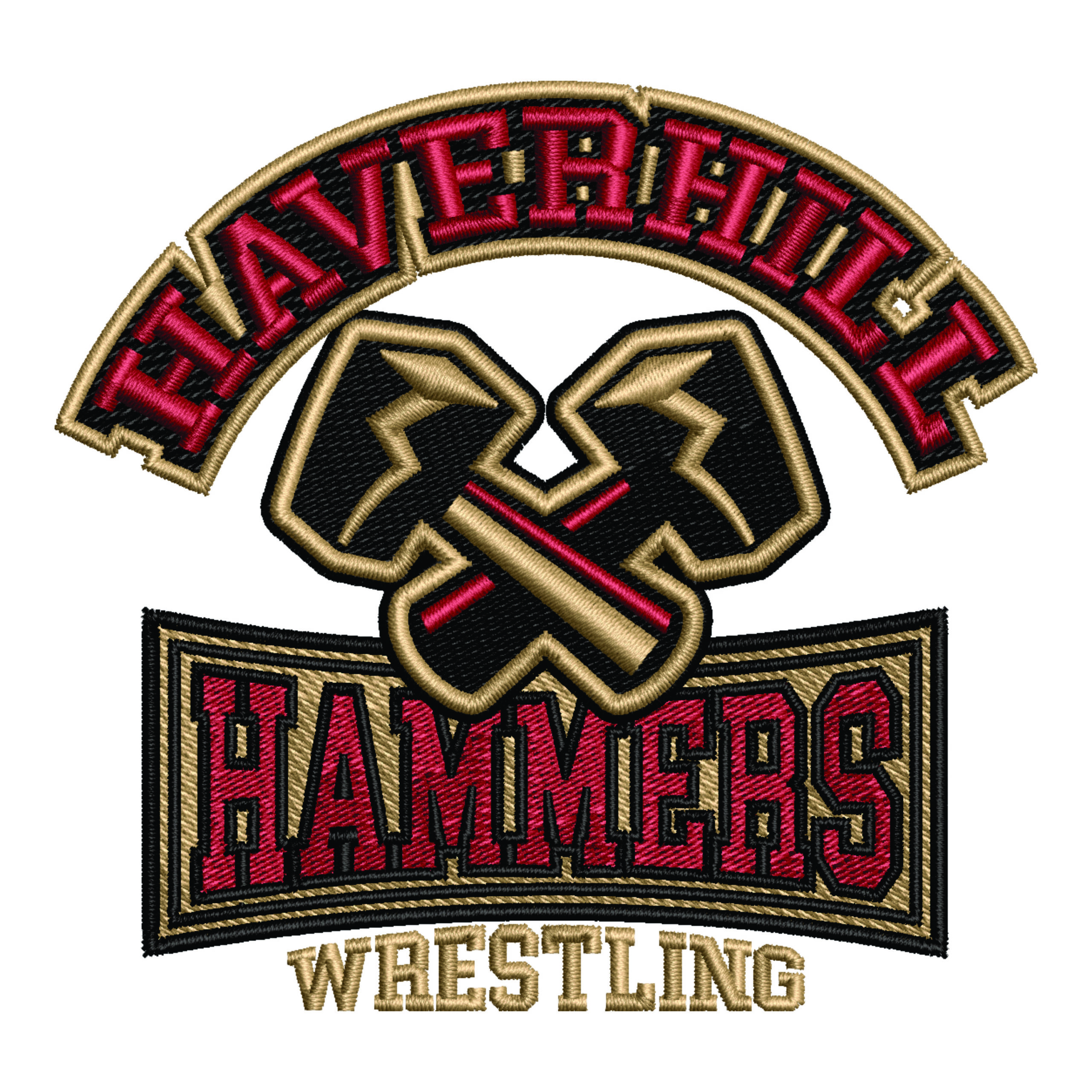 Haverhill Hammers Full Logo v01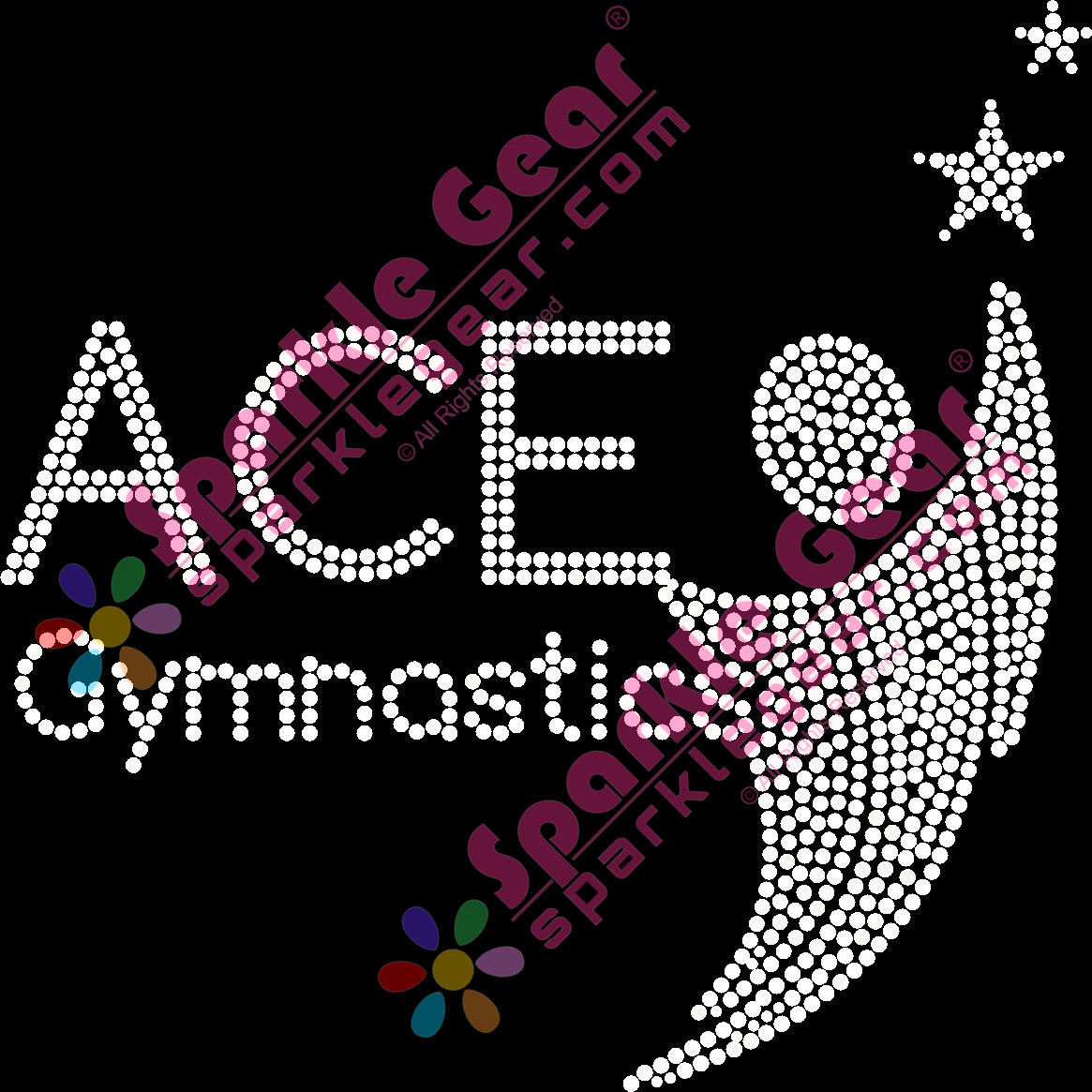 Ace Gym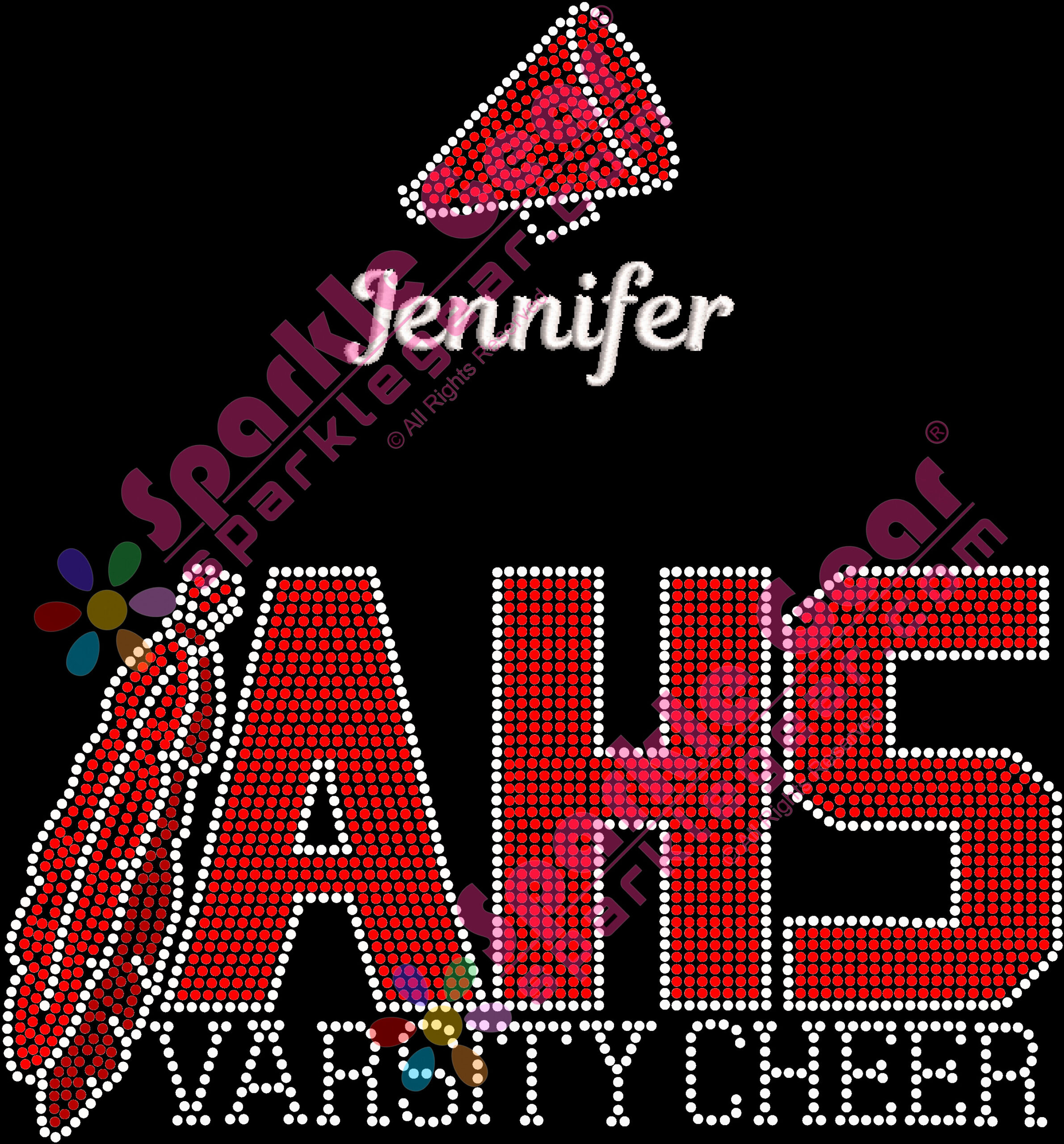 Amesbury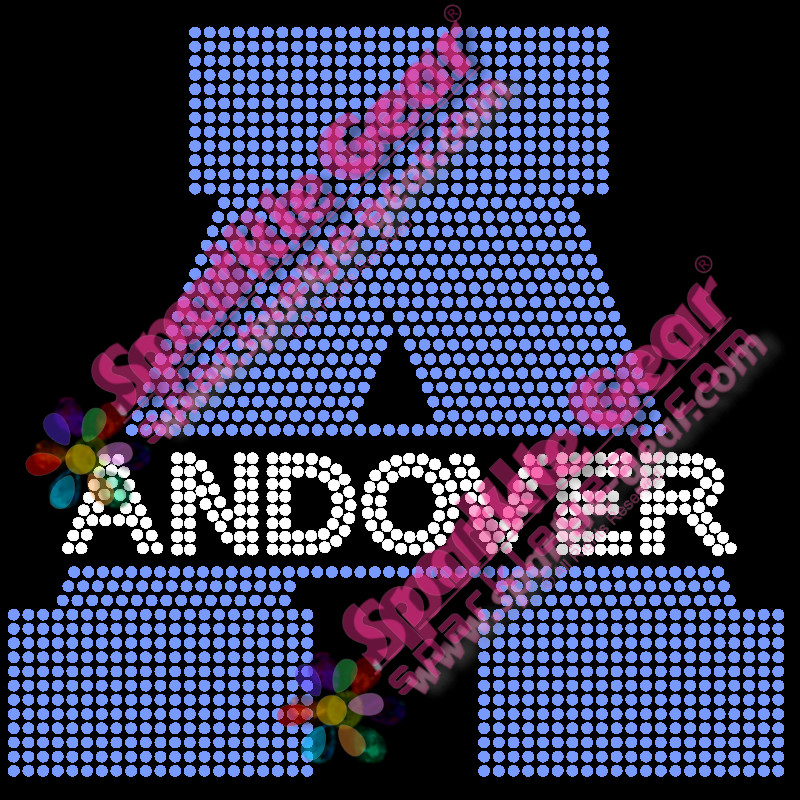 Andover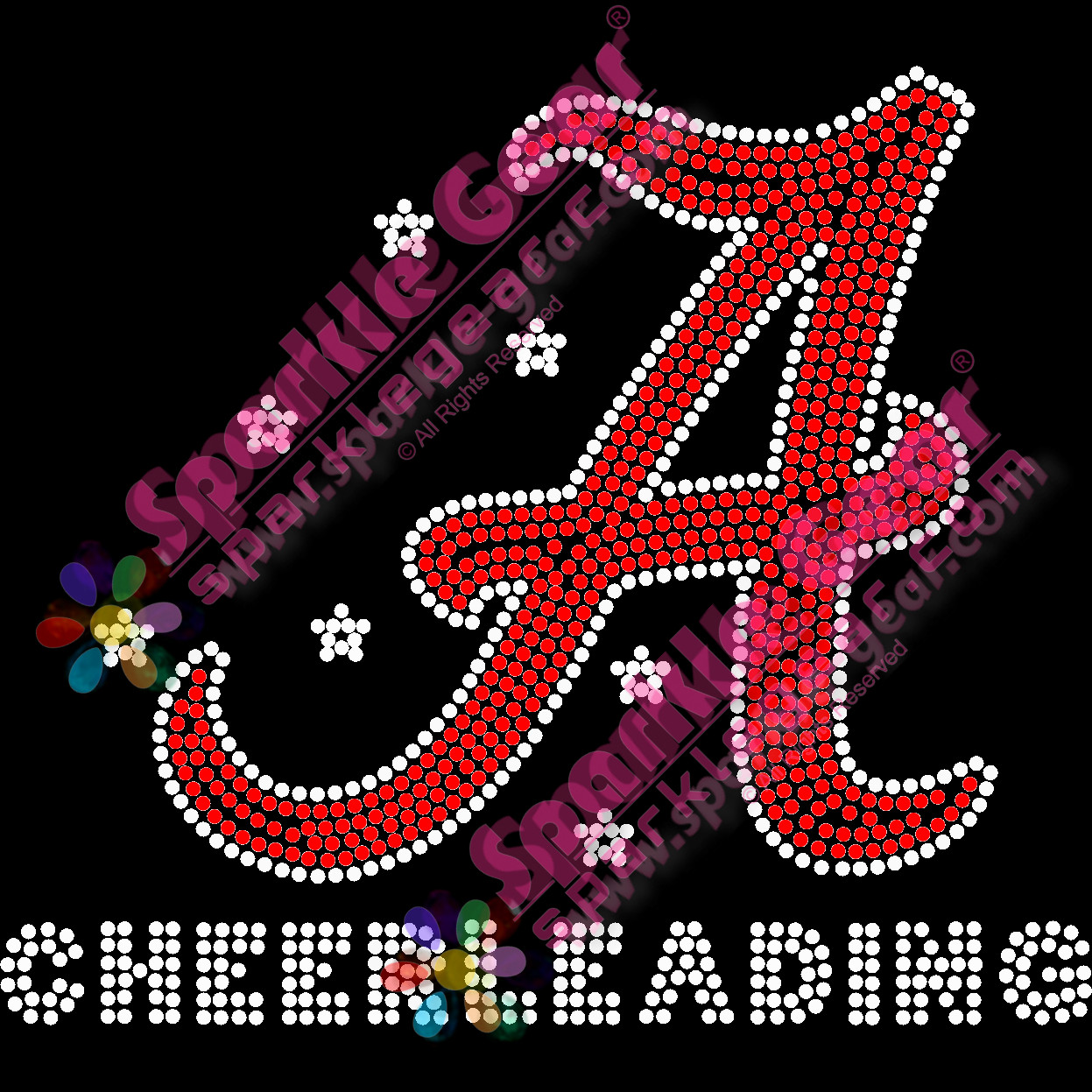 Athletic Towne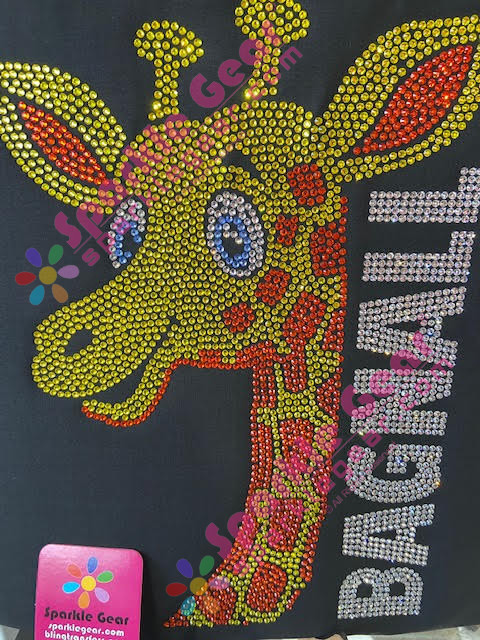 Bagnall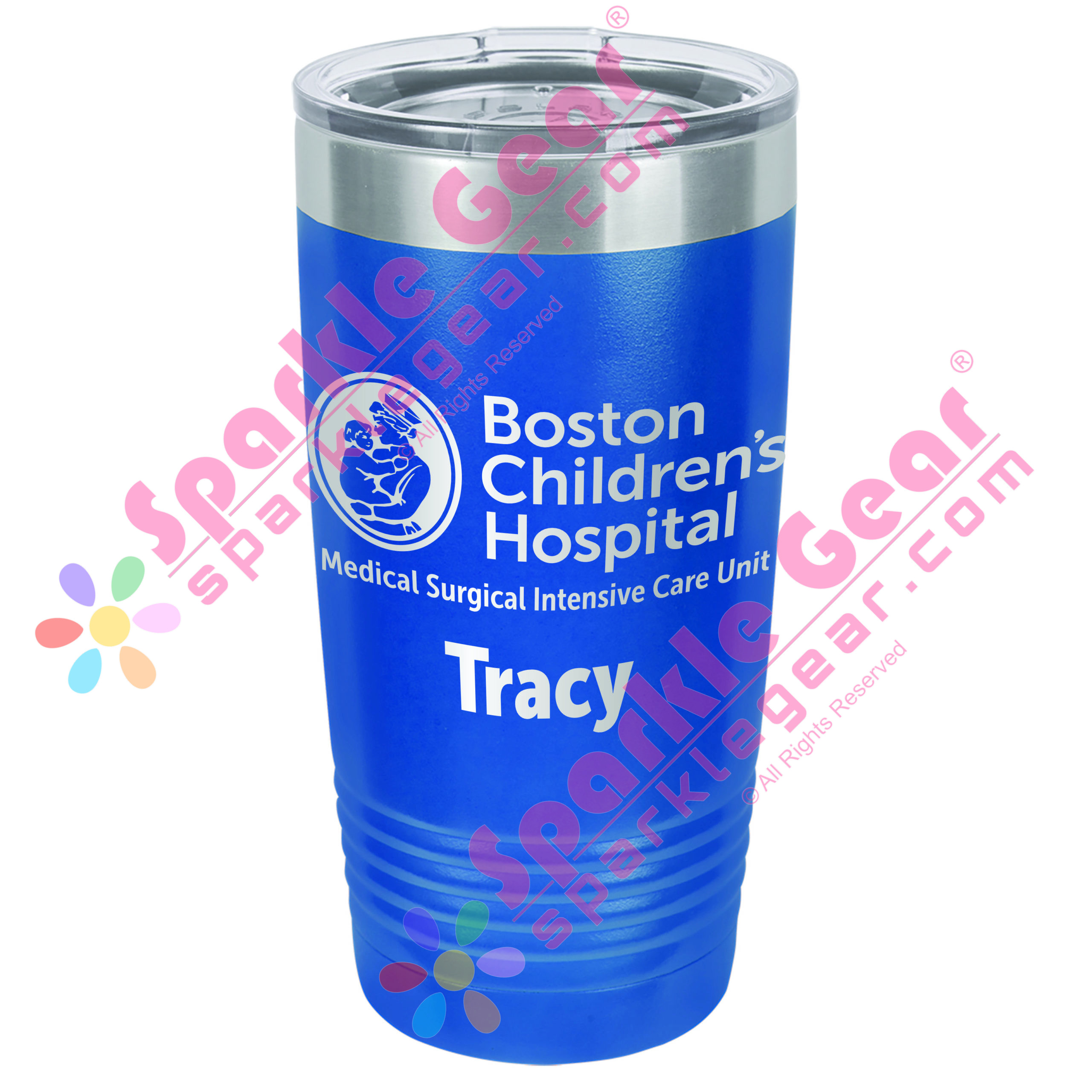 BCH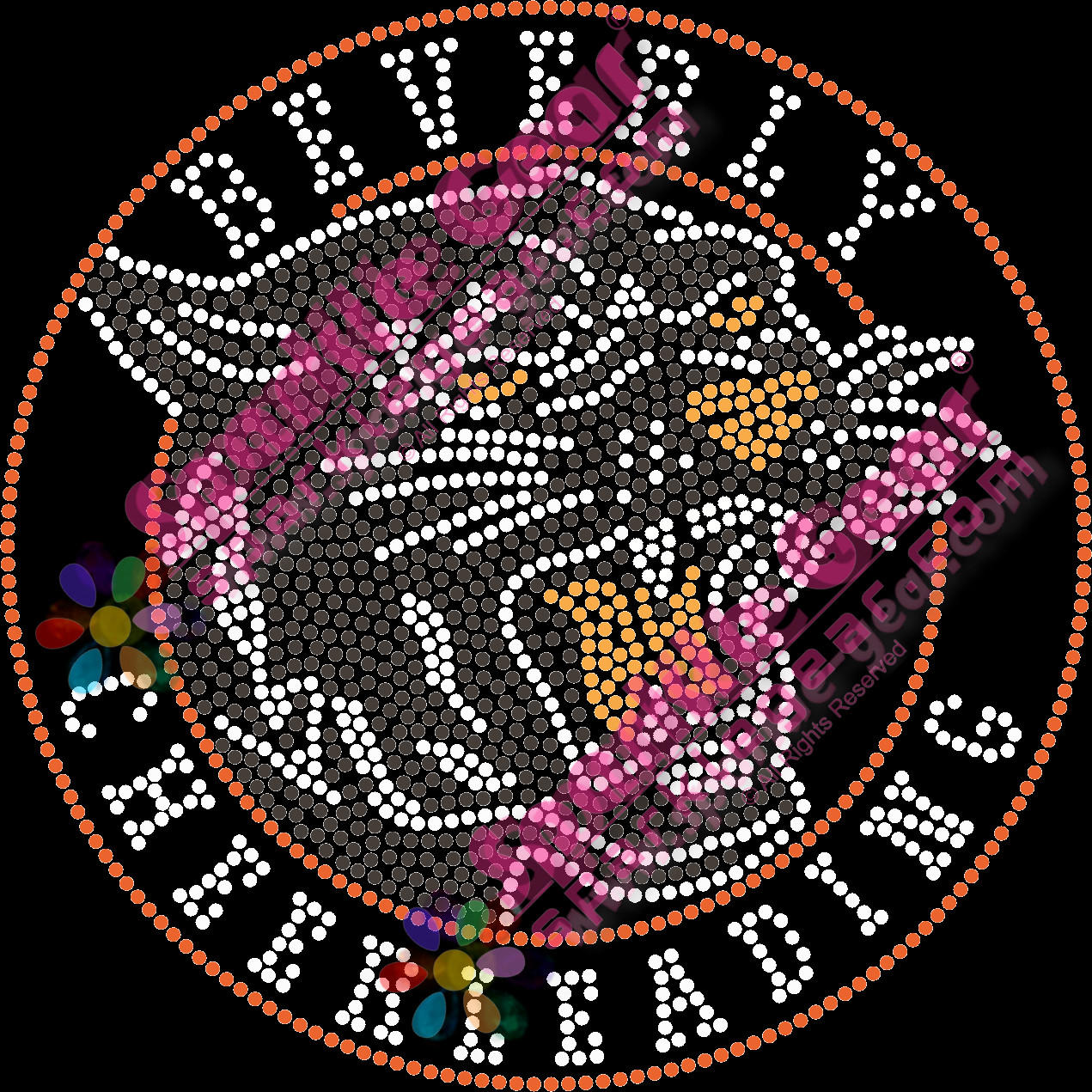 Beverly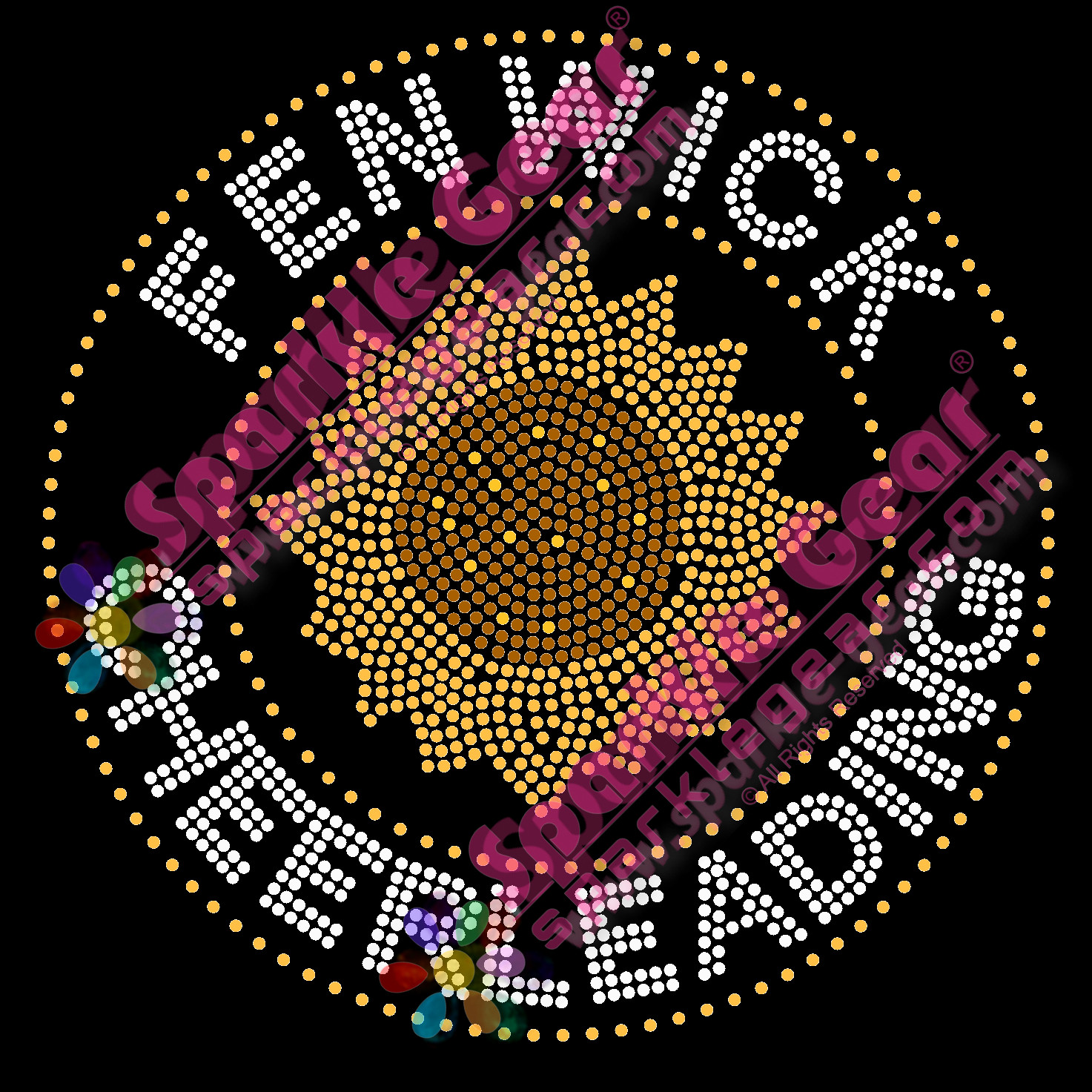 Bishop Fenwick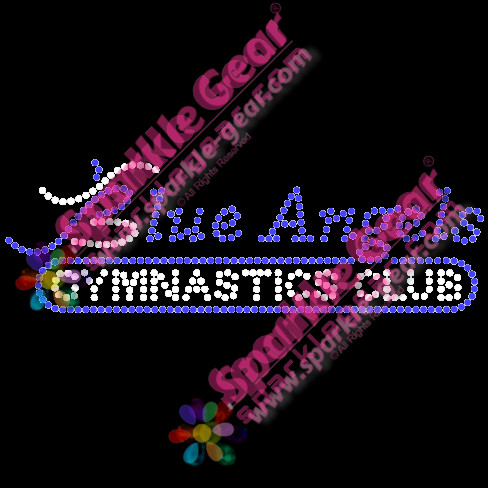 Blue Angels Gymnastics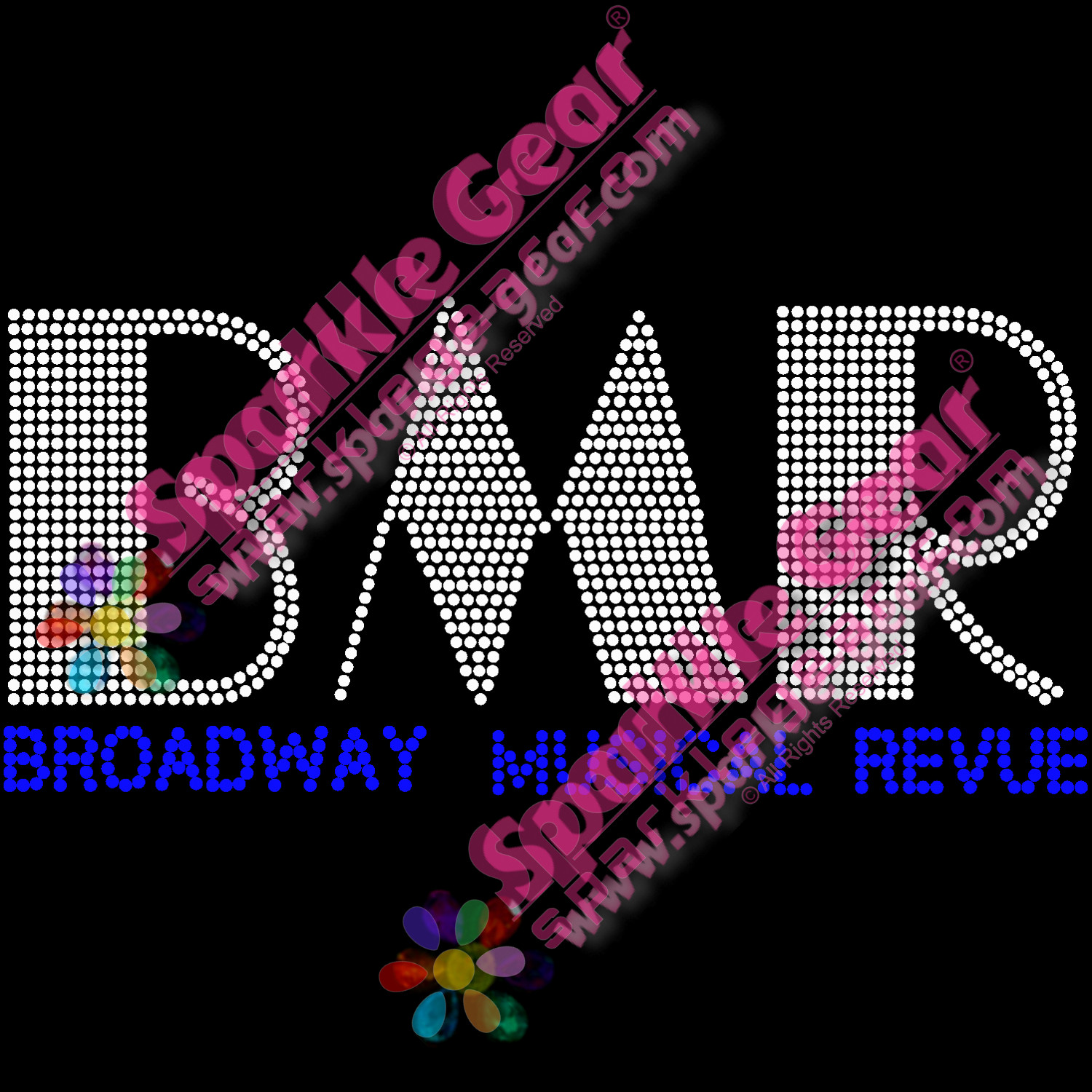 BMR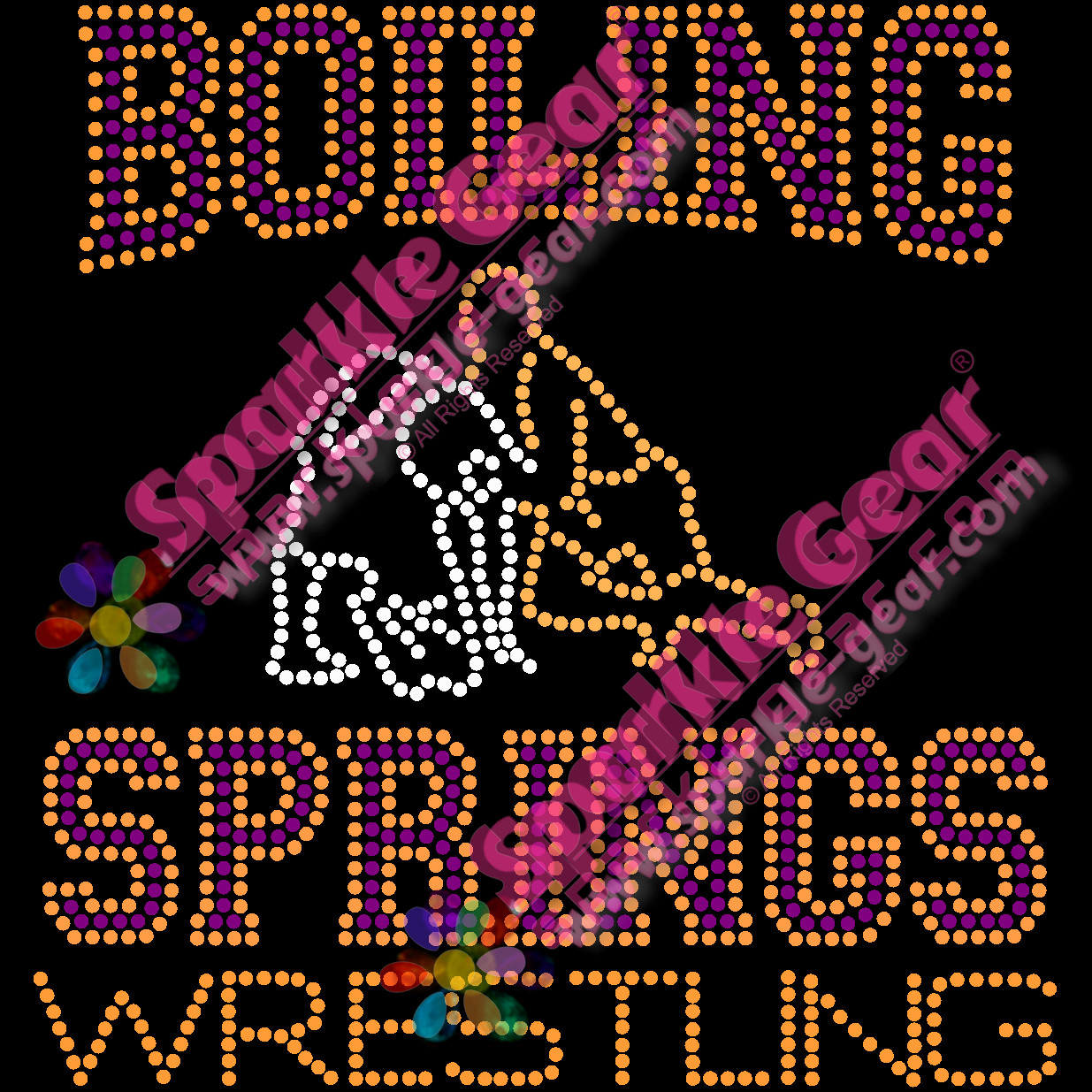 Boiling Springs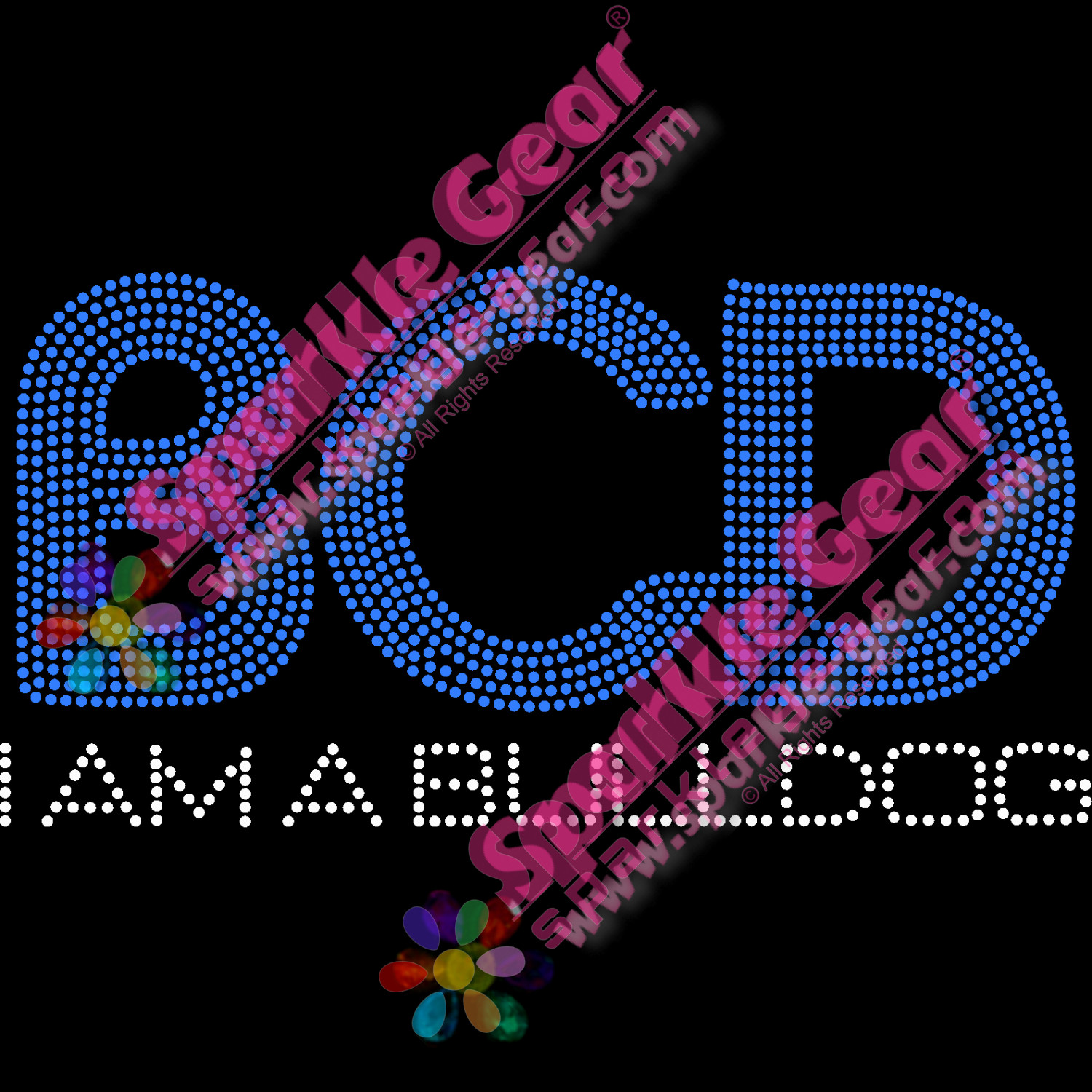 Boulder Country Day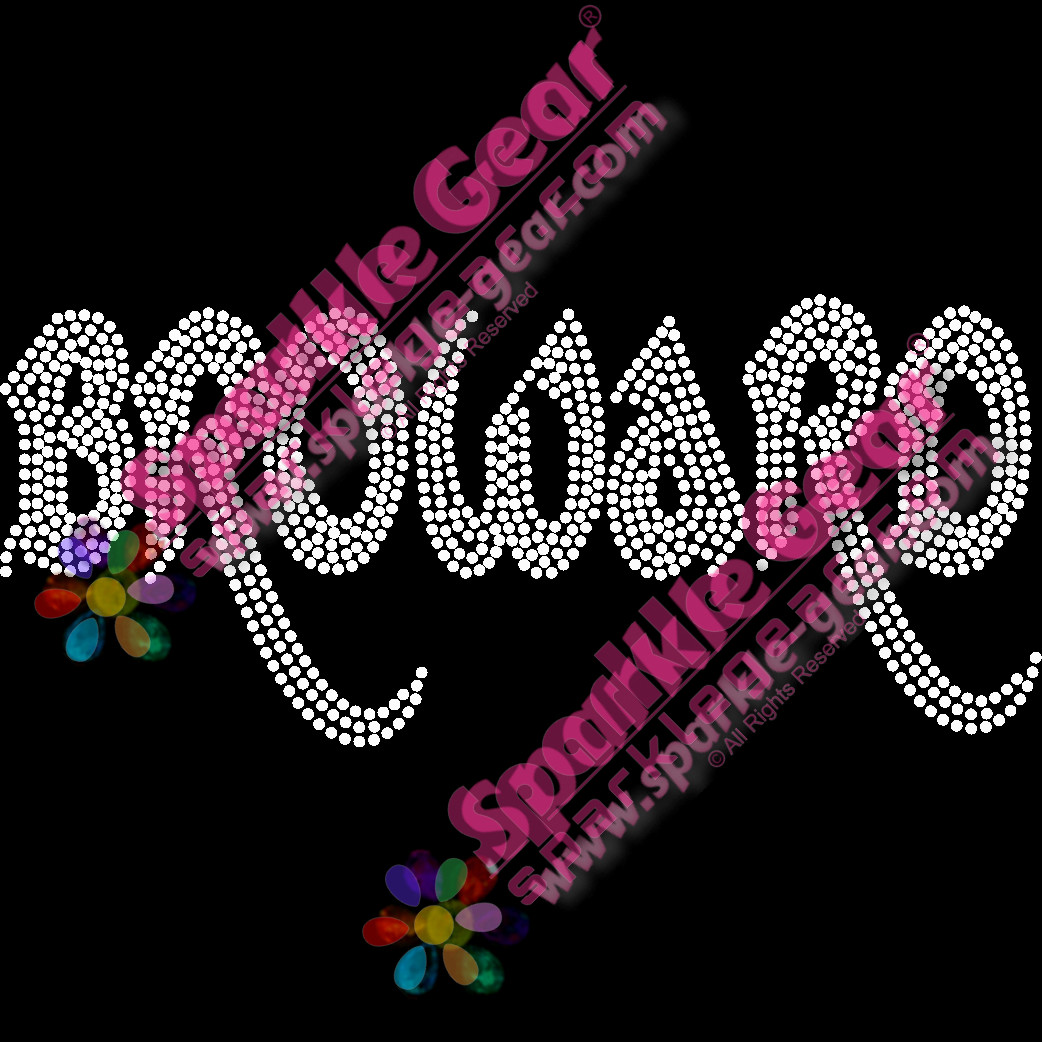 Broward Elite Cheer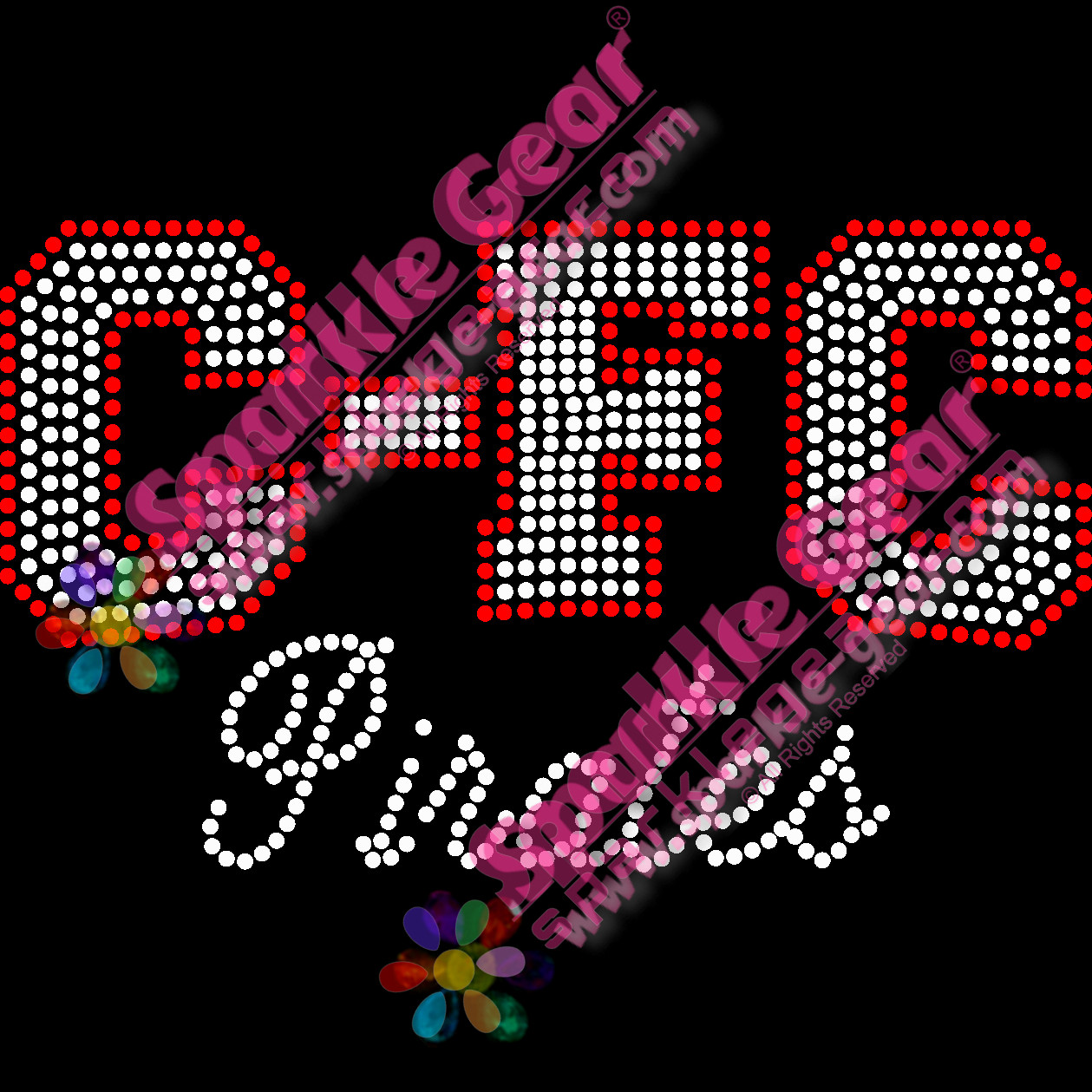 C-FC Pirates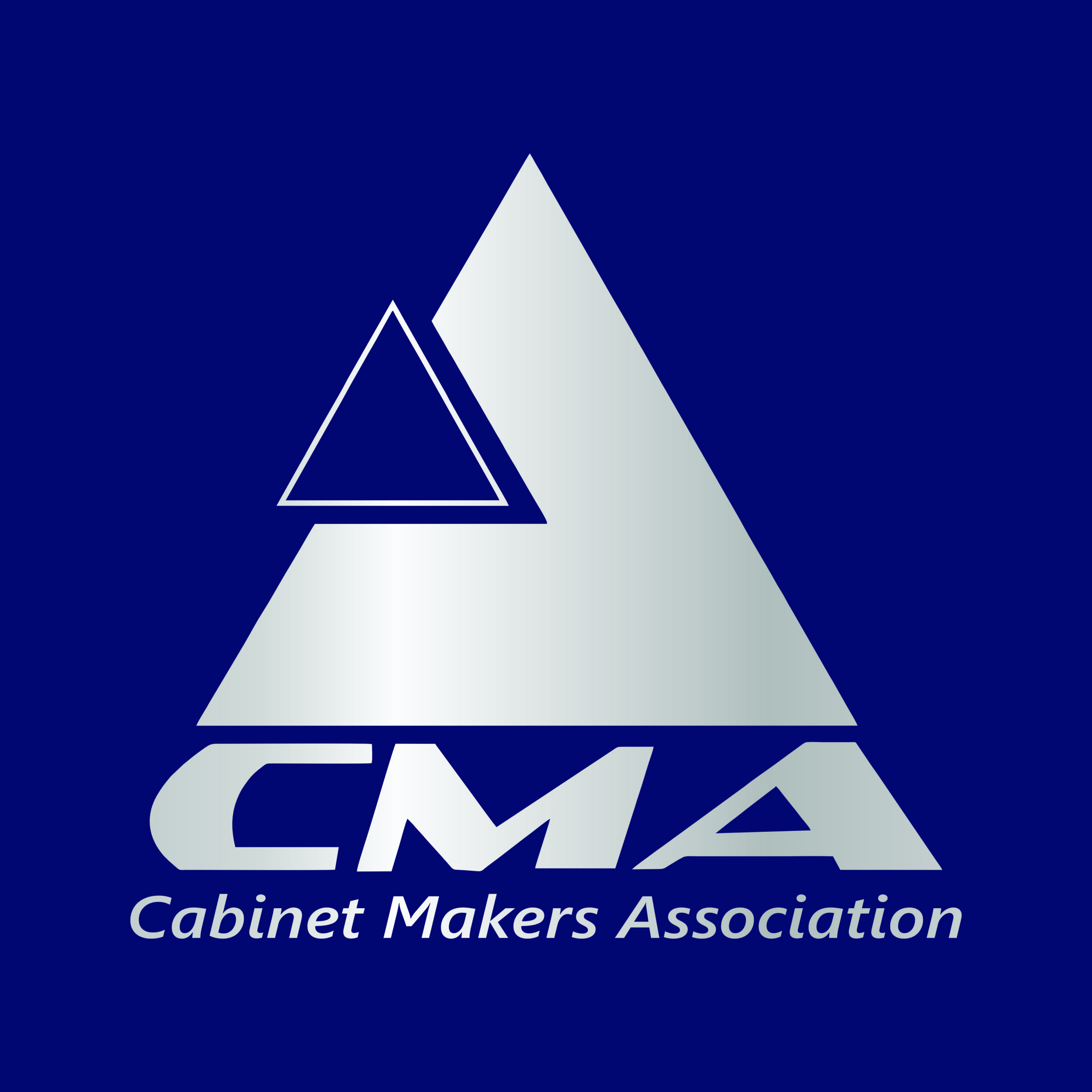 Cabinet Makers Association
Cabinet Makers Association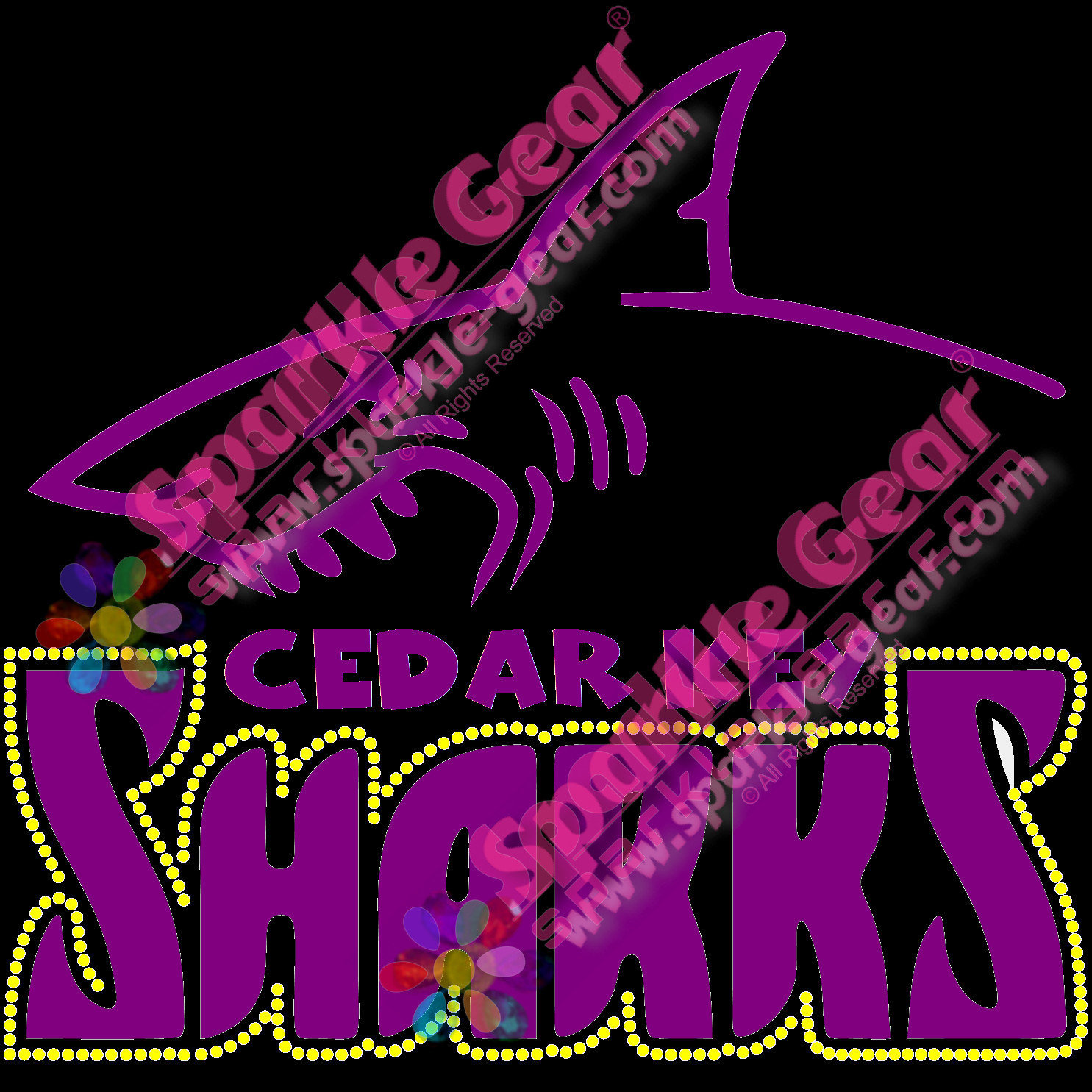 Cedar Key Sharks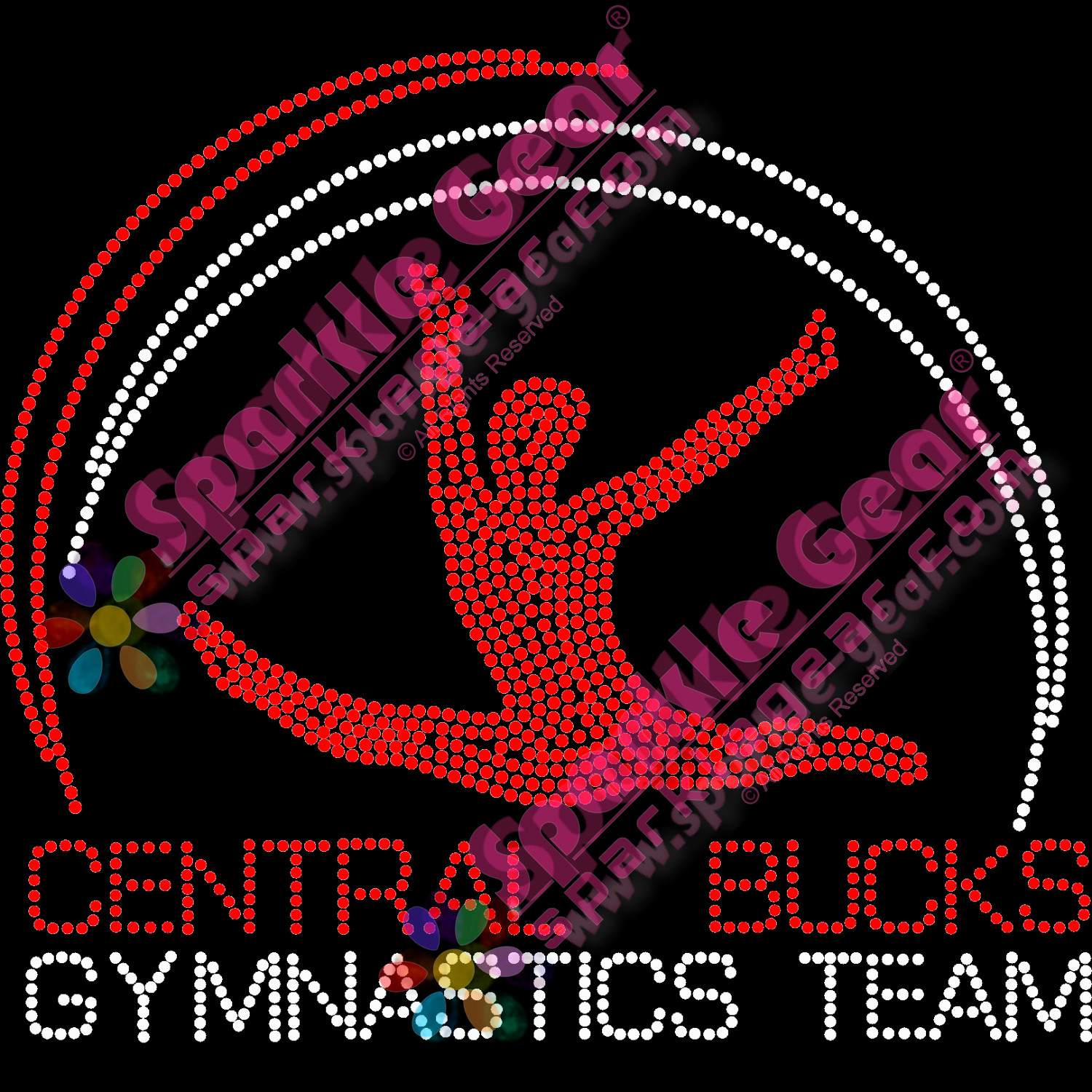 Central Bucks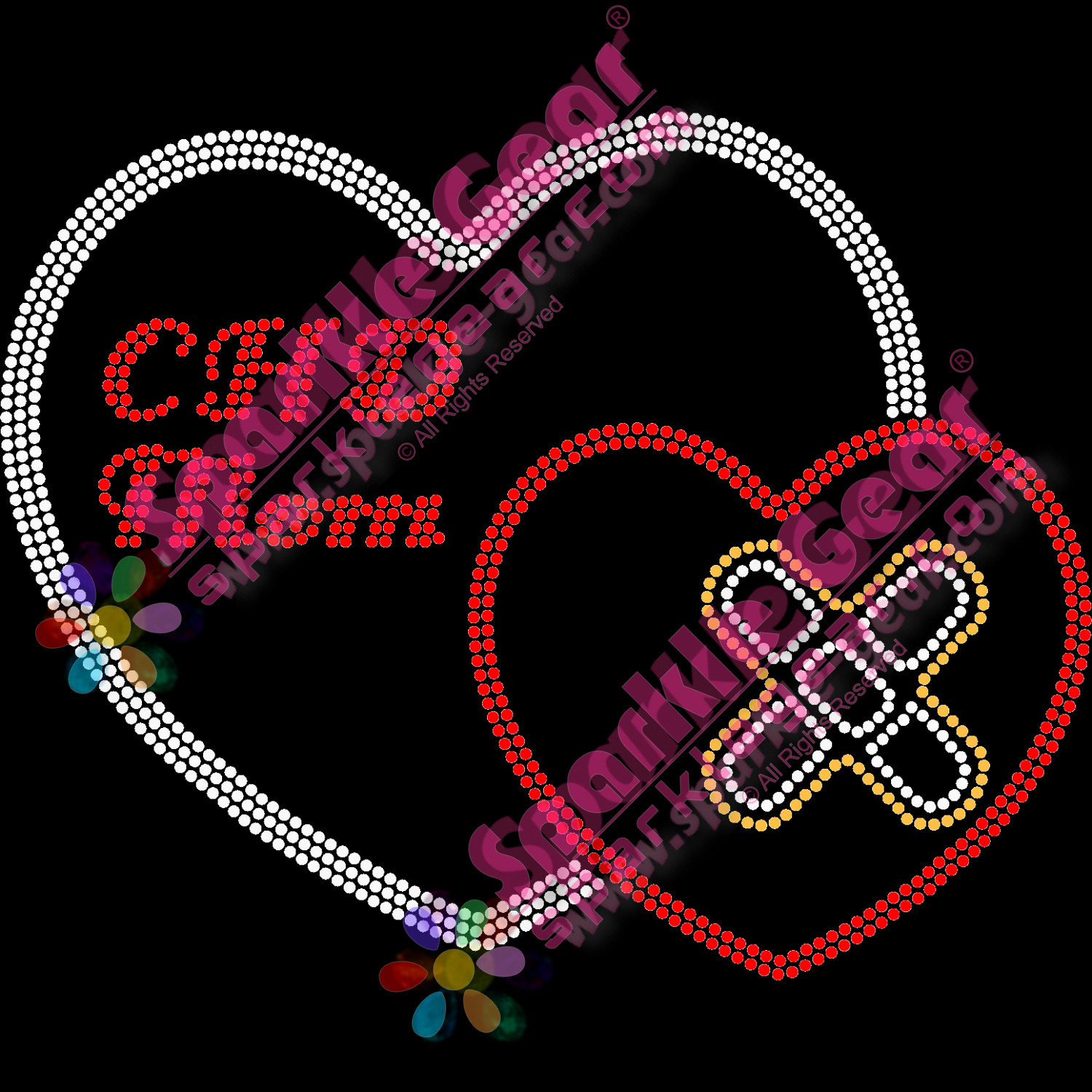 CHD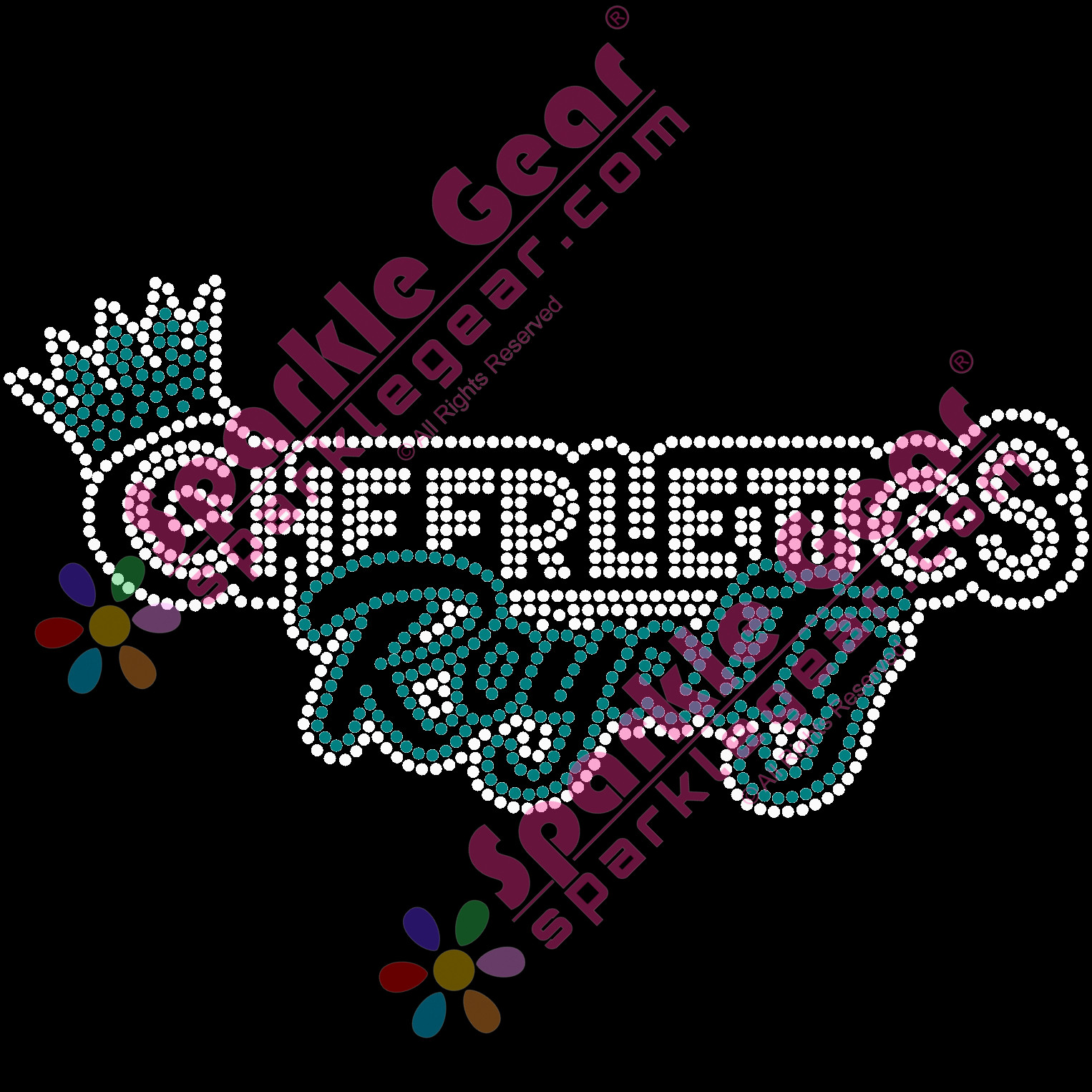 Cheerletics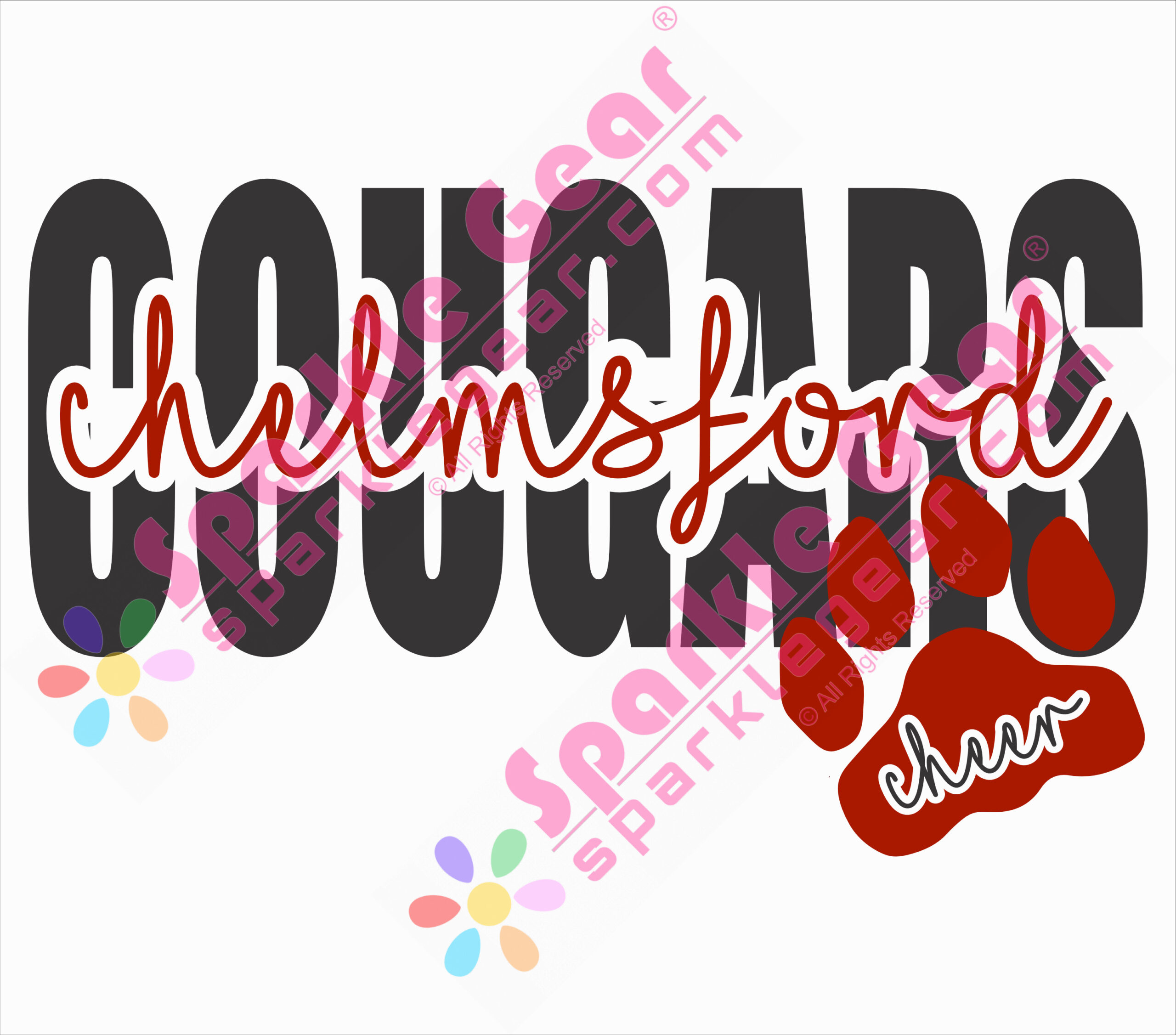 Chelmsford Youth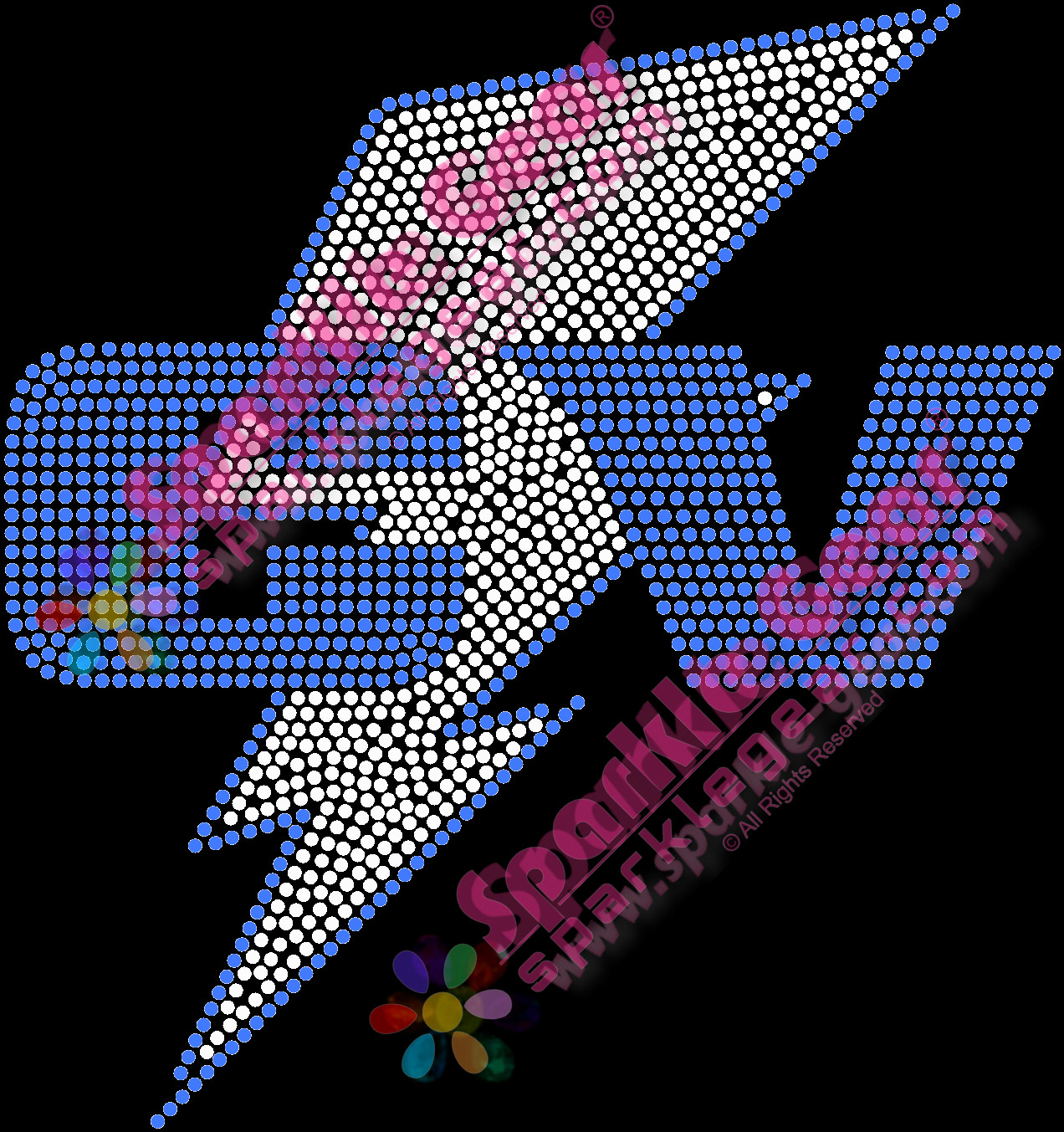 Cherry Valley Elementary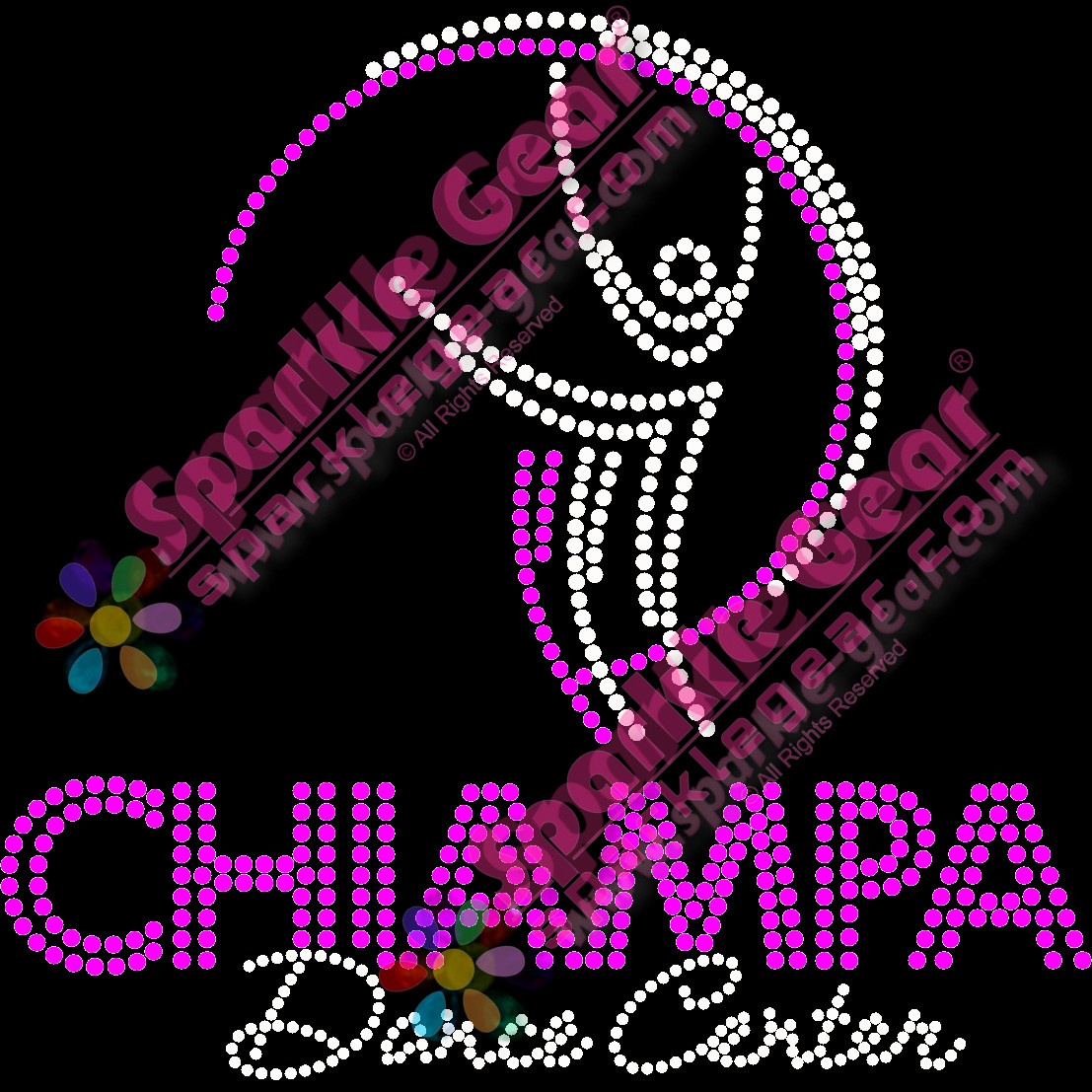 Chiampa Dance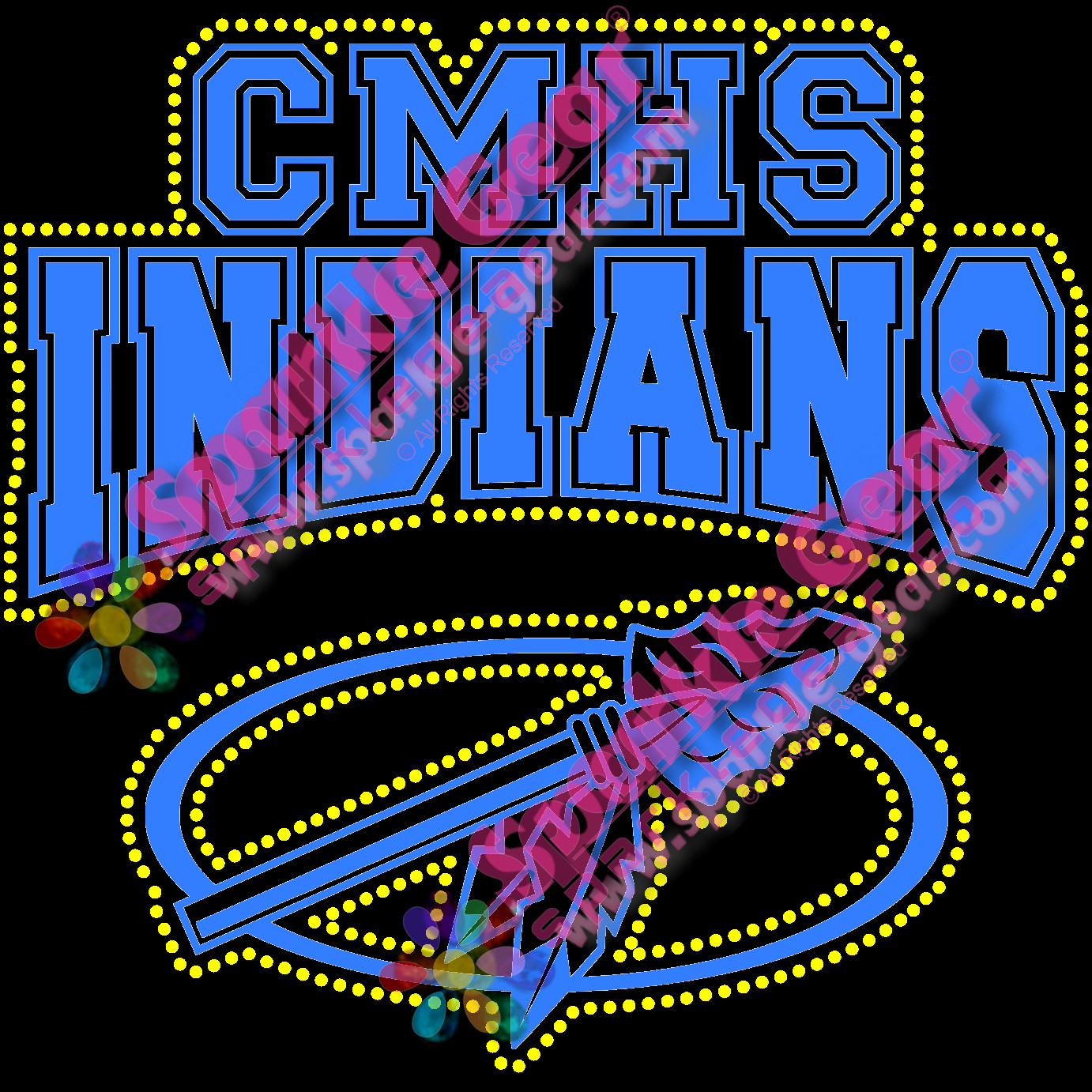 Chiefland CHS Indians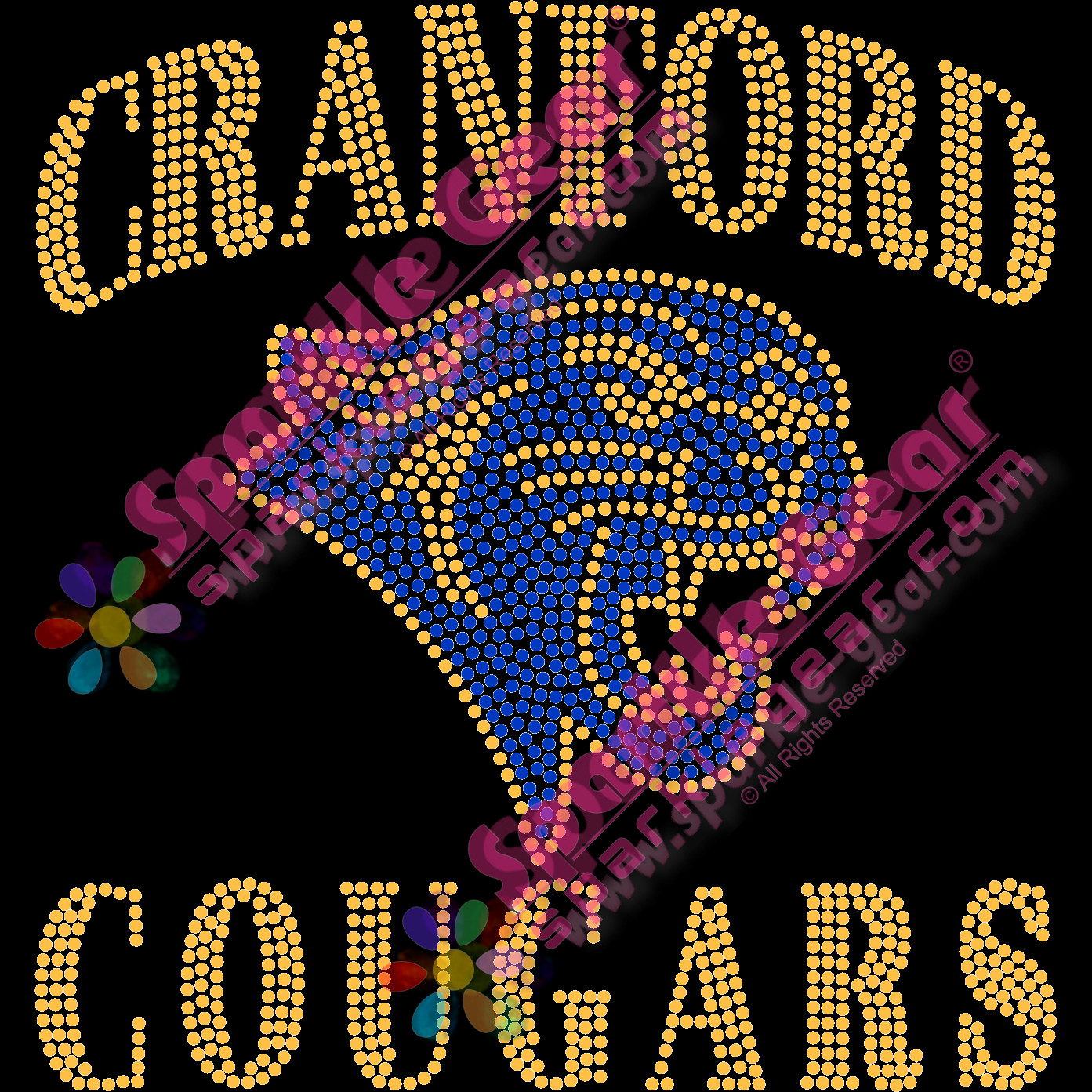 Cranford Cougars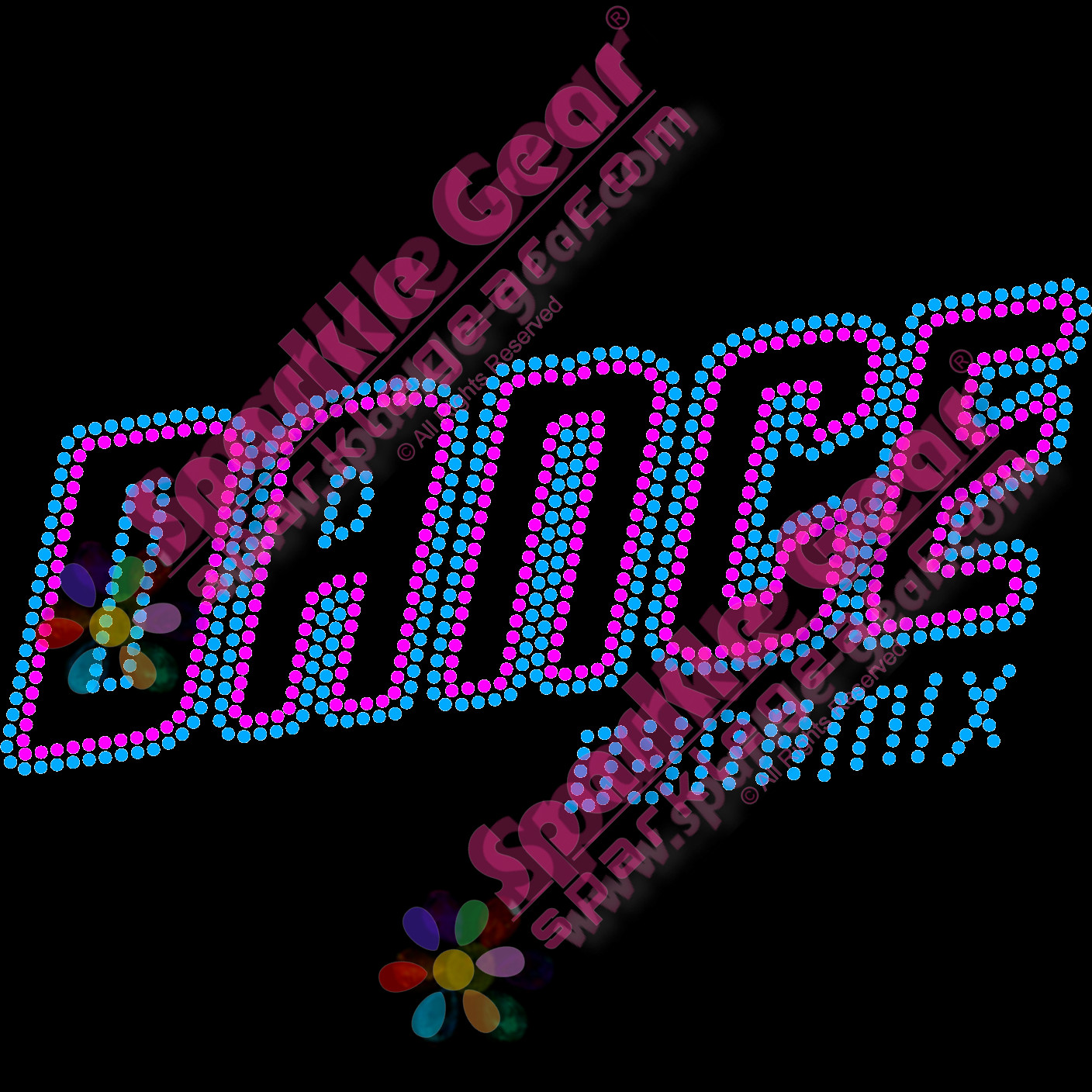 Dance Dynamix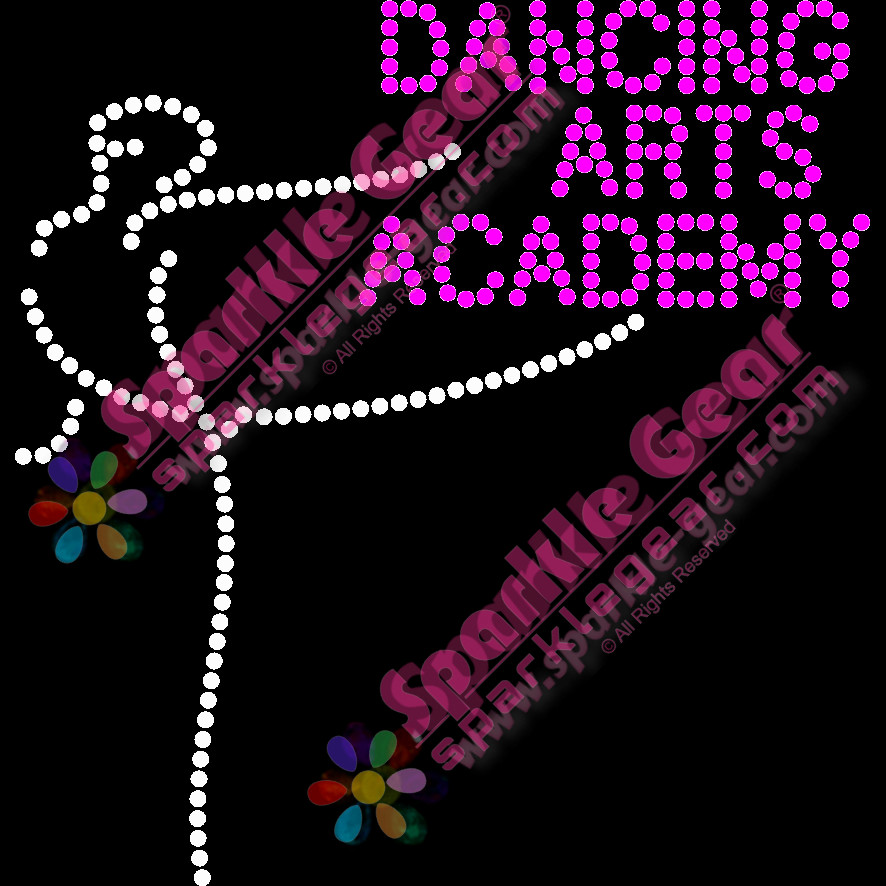 Dancing Arts Academy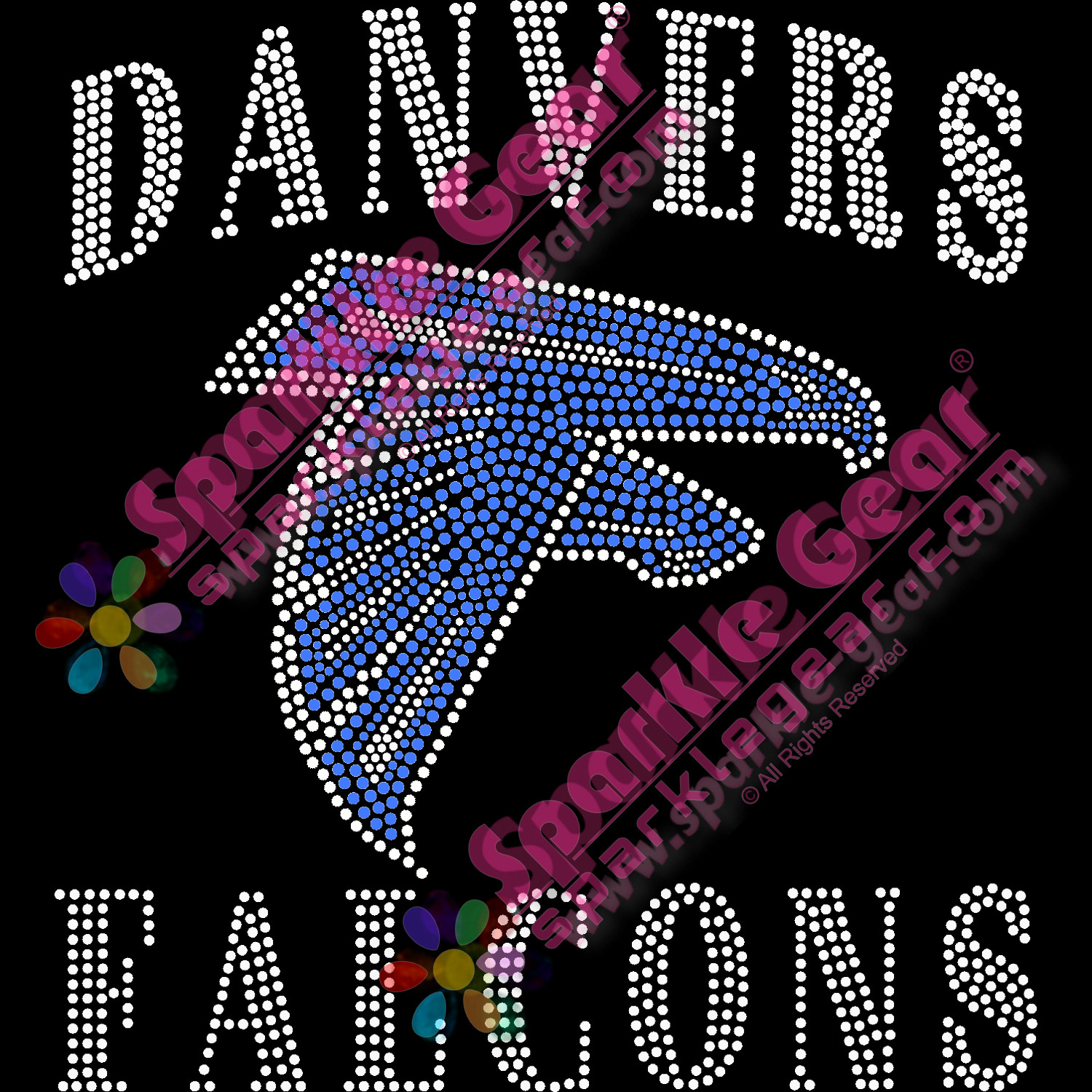 Danvers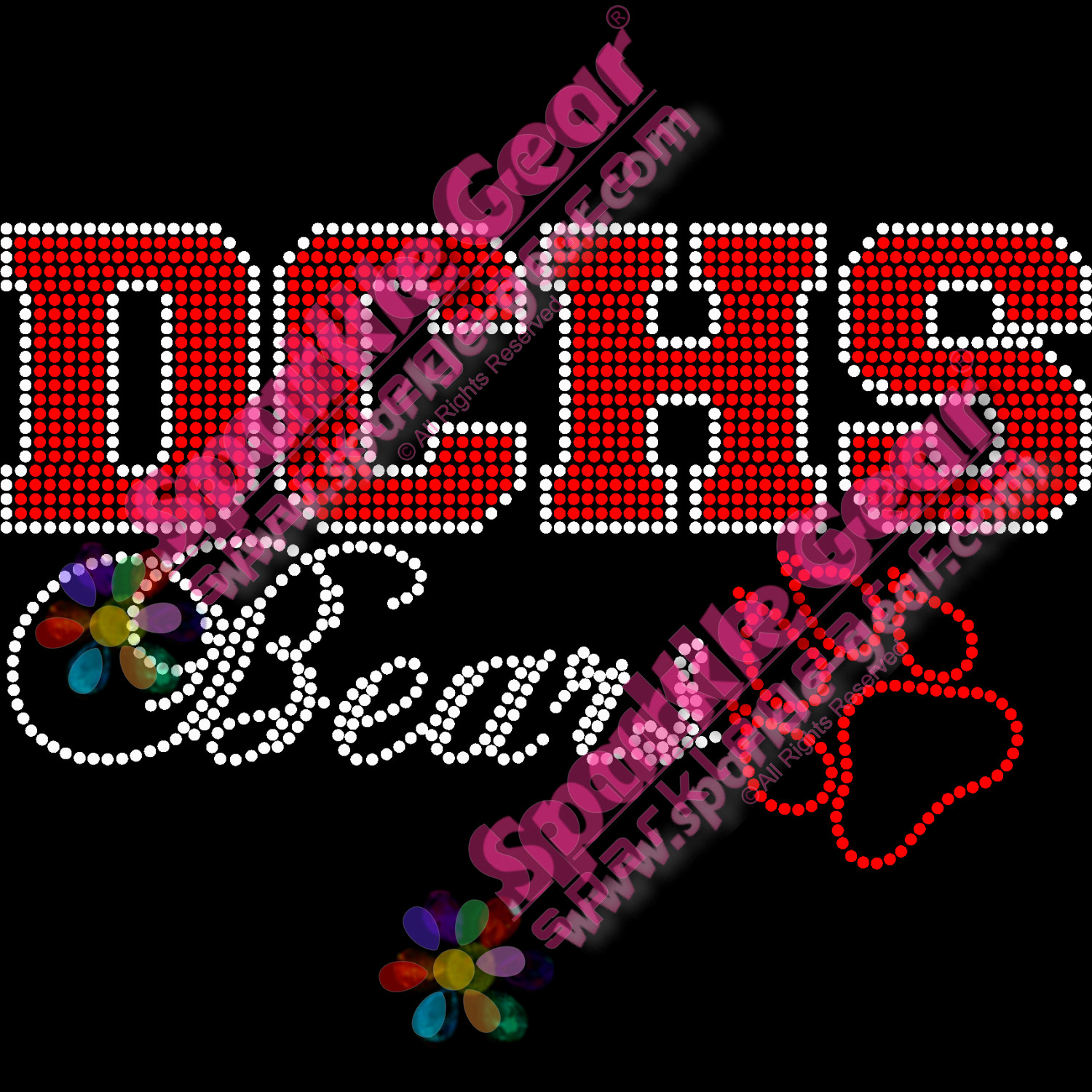 DCHS Bears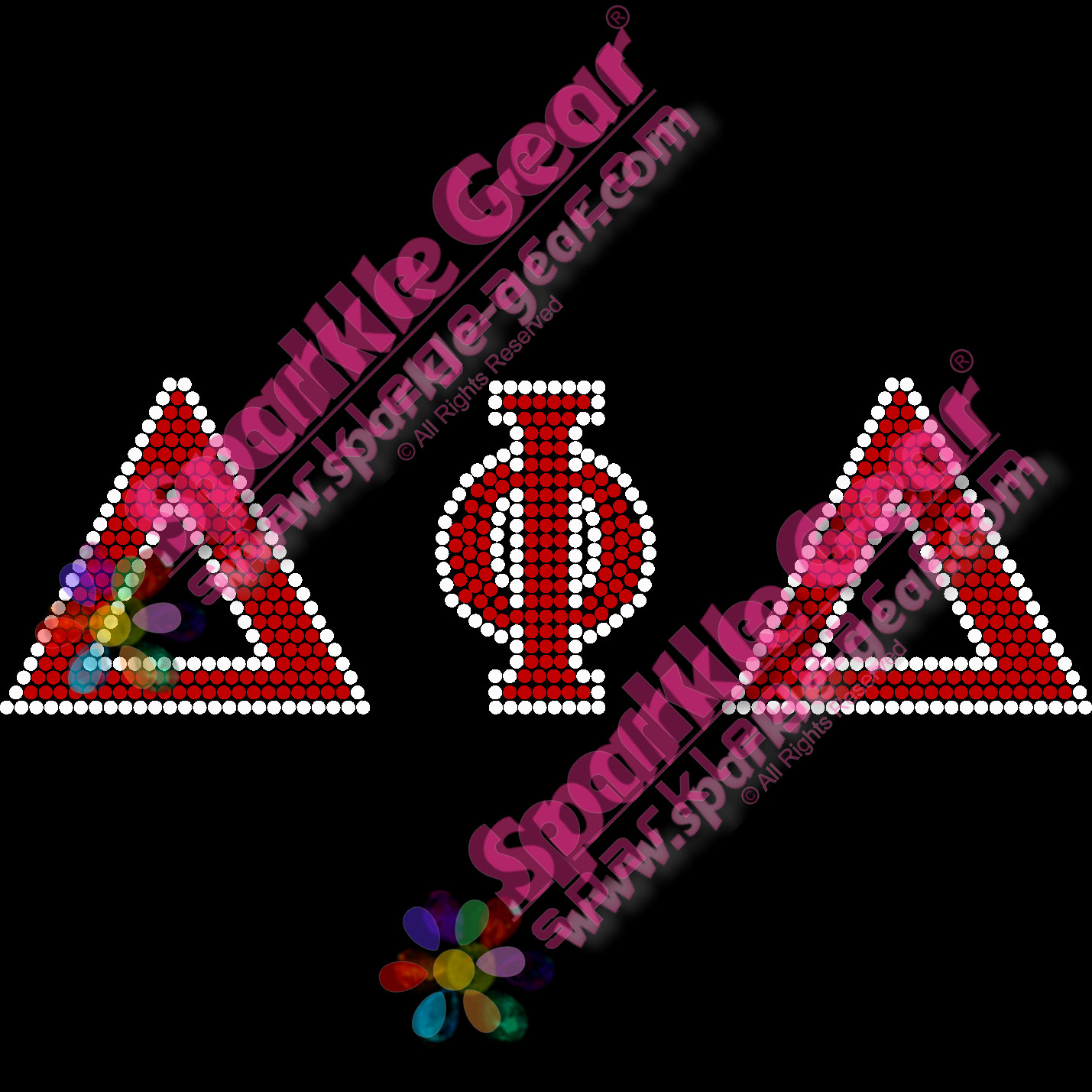 Delta Phi Delta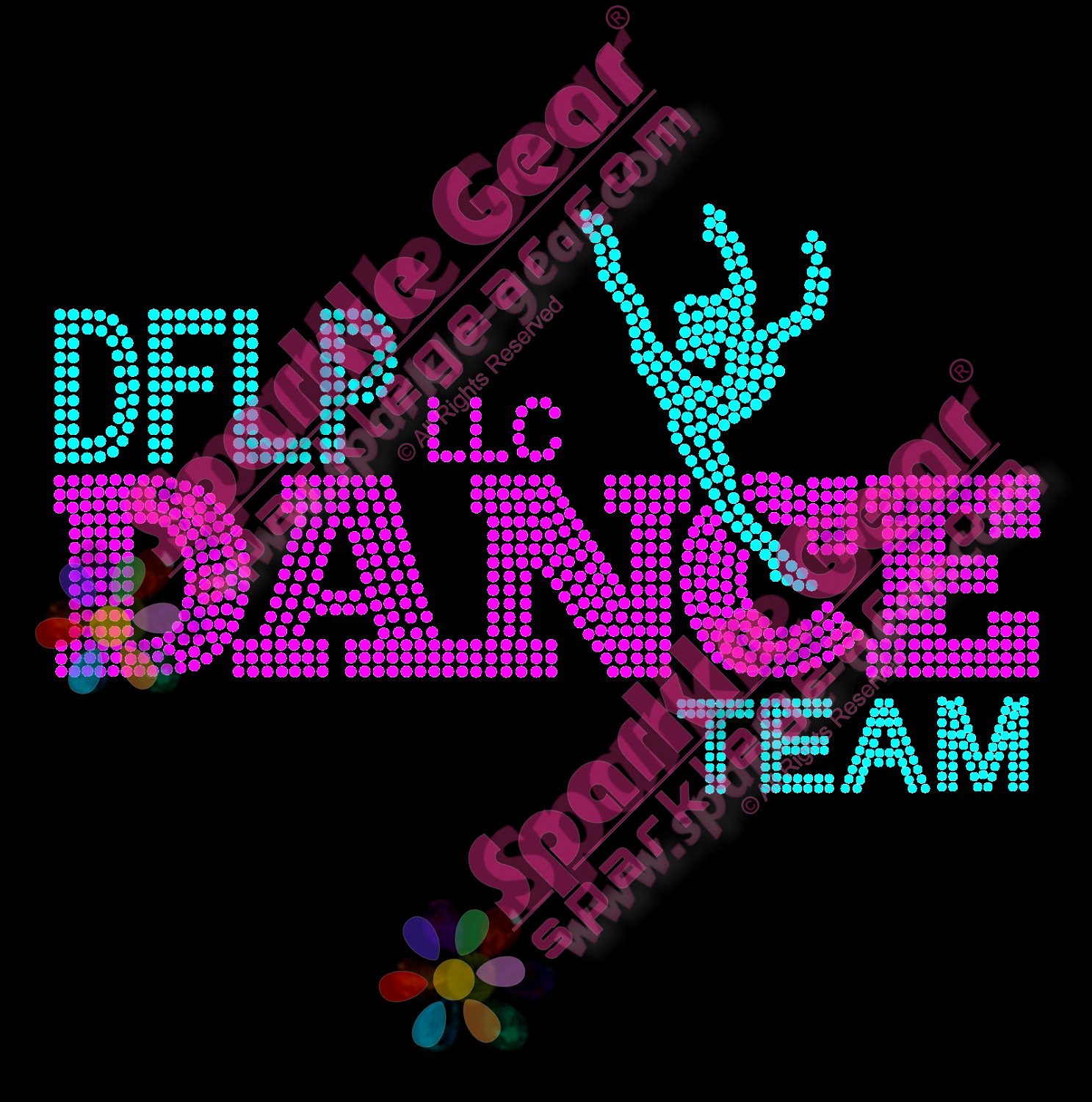 DFLP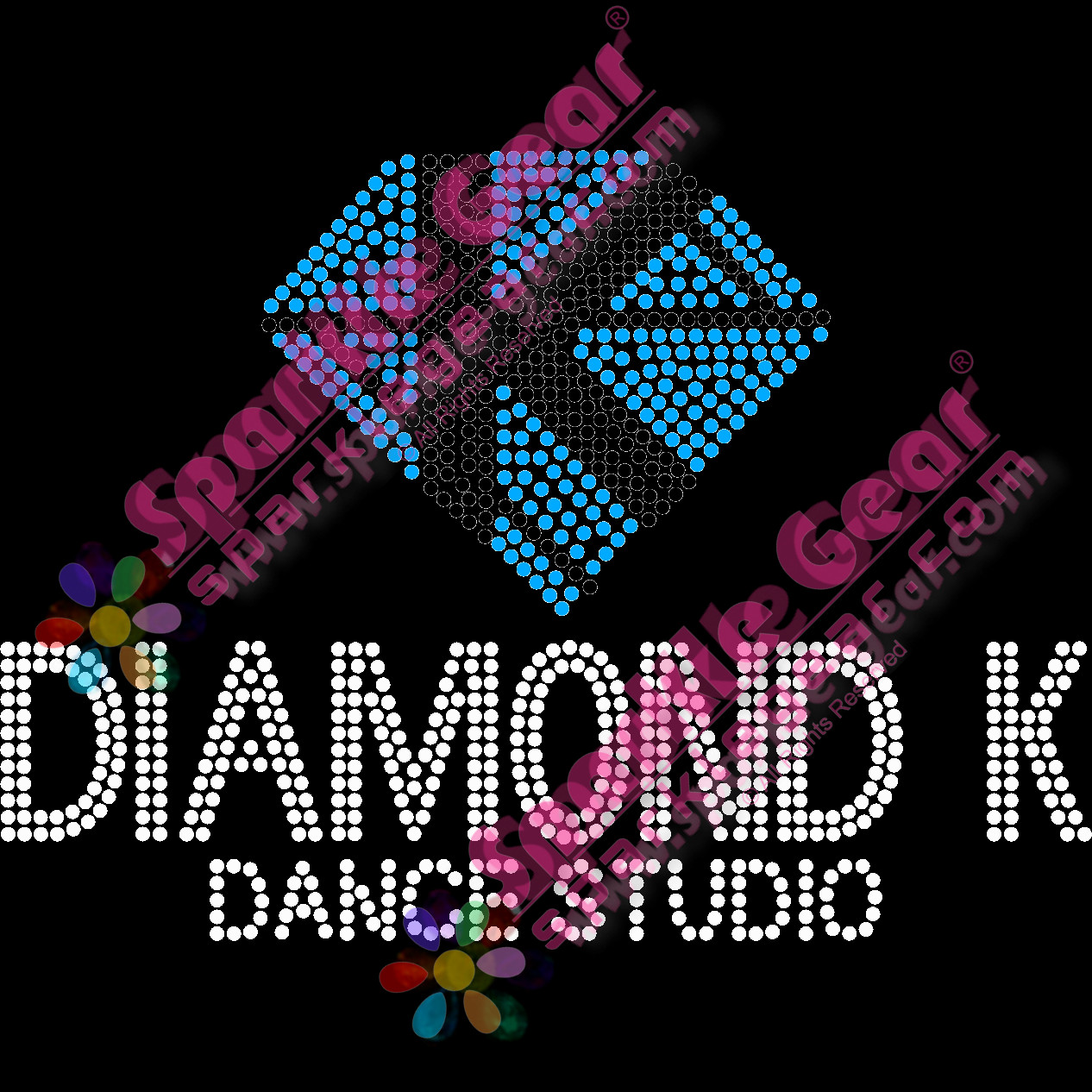 Diamond K Dance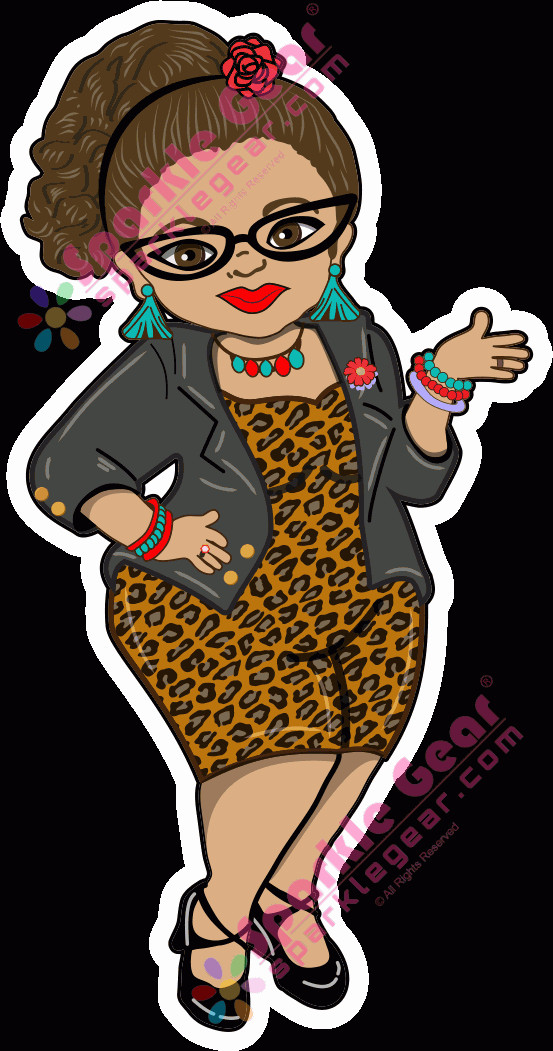 Dr. MC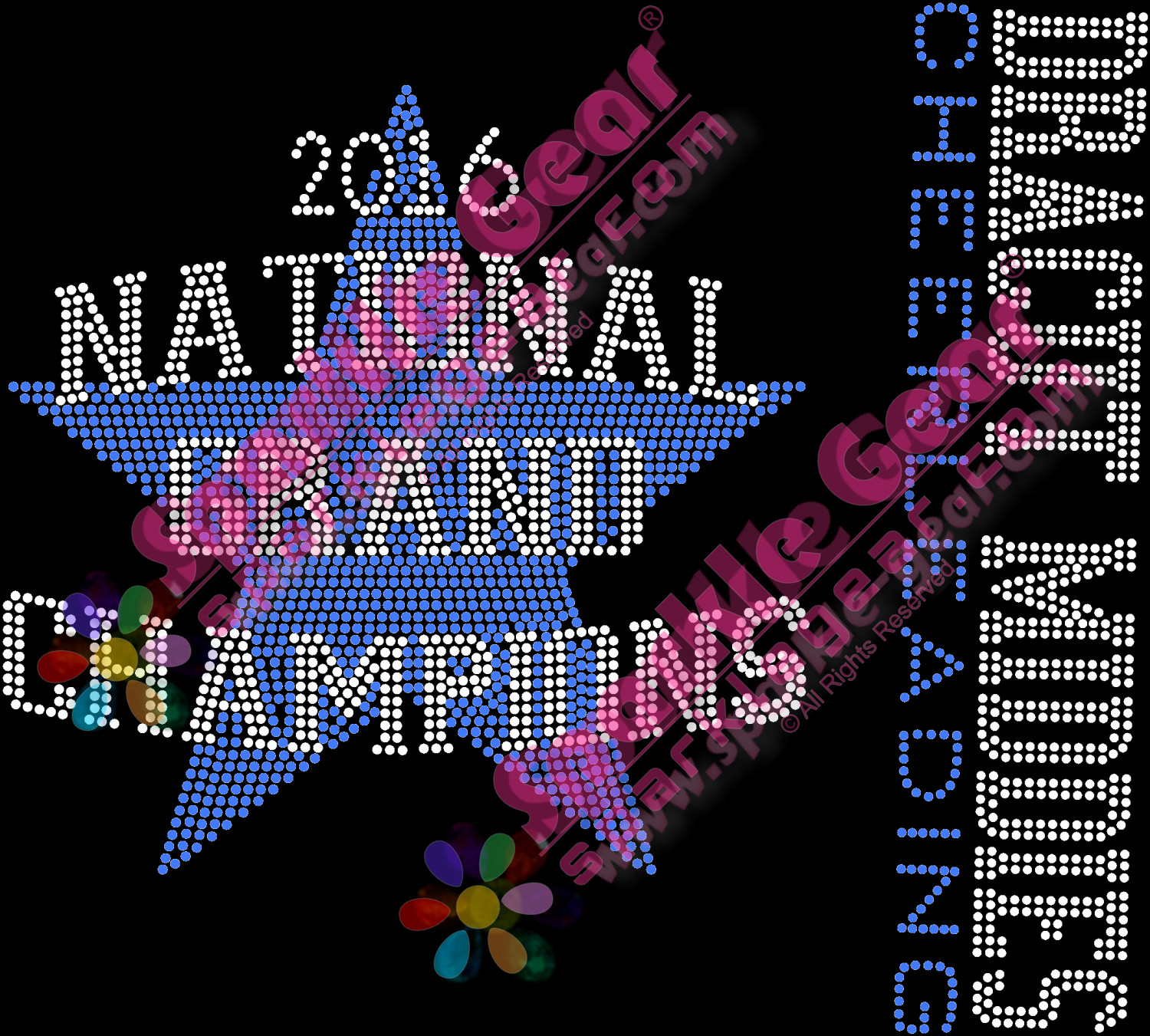 Dracut Middies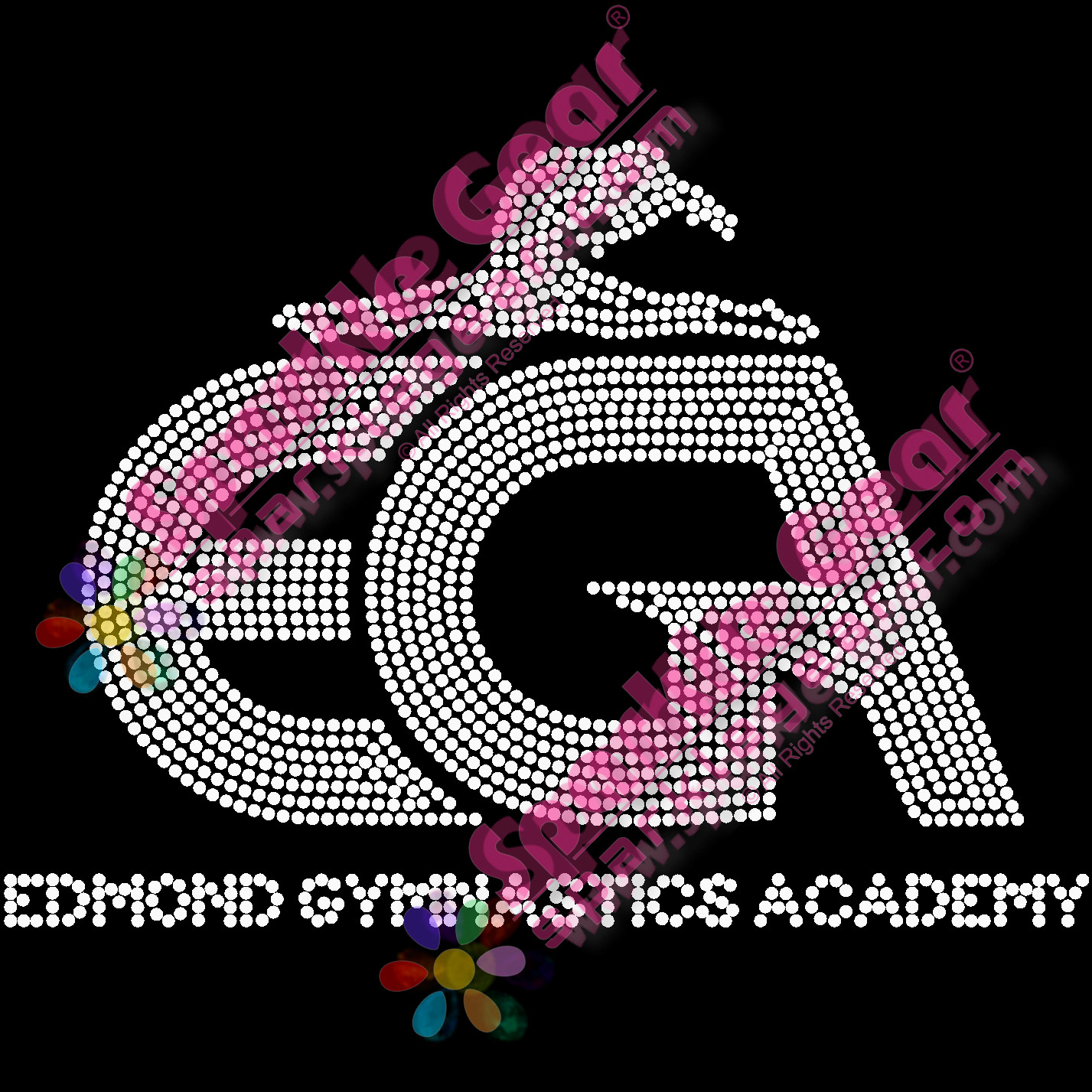 Edmond Gymnastics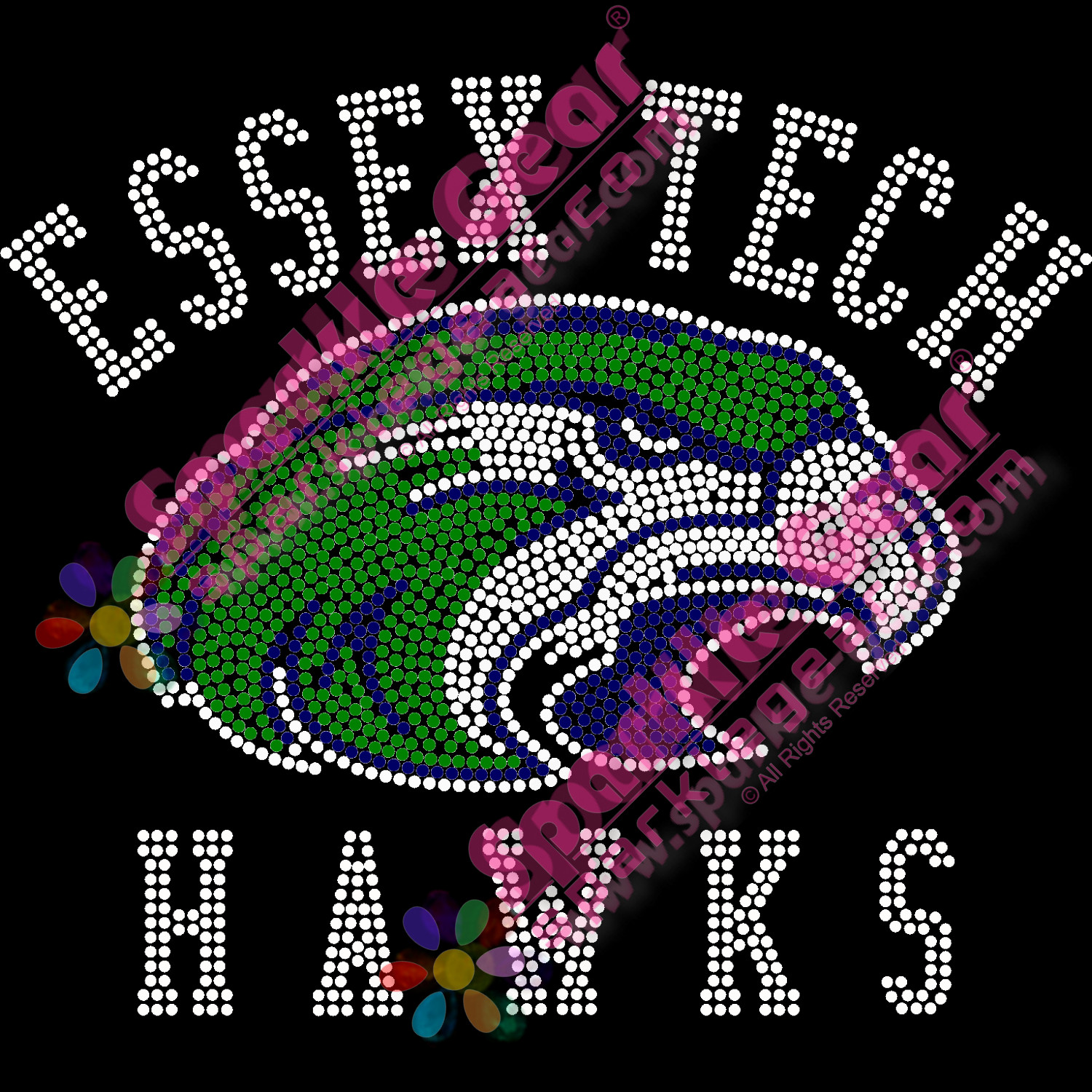 Essex Tech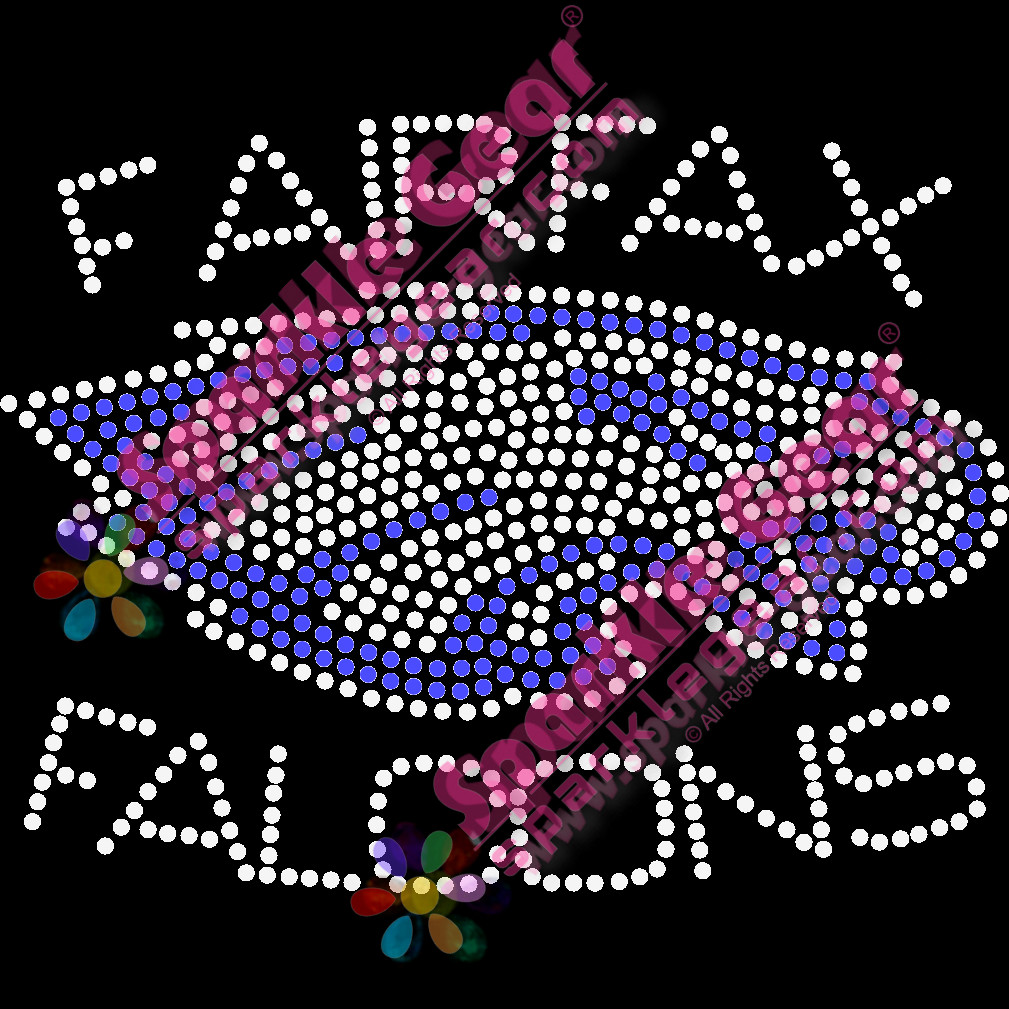 Fairfax Falcons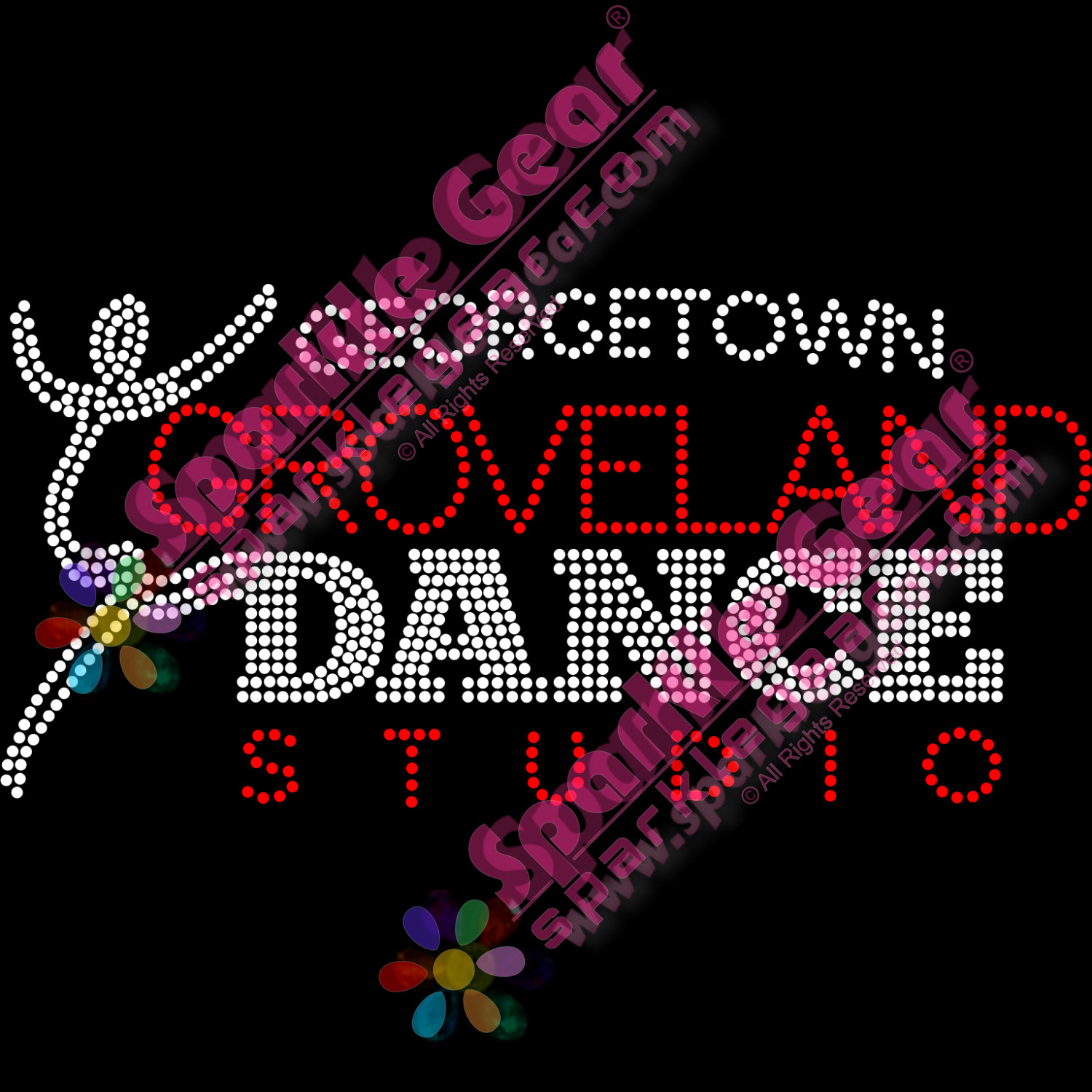 Georgetown Dance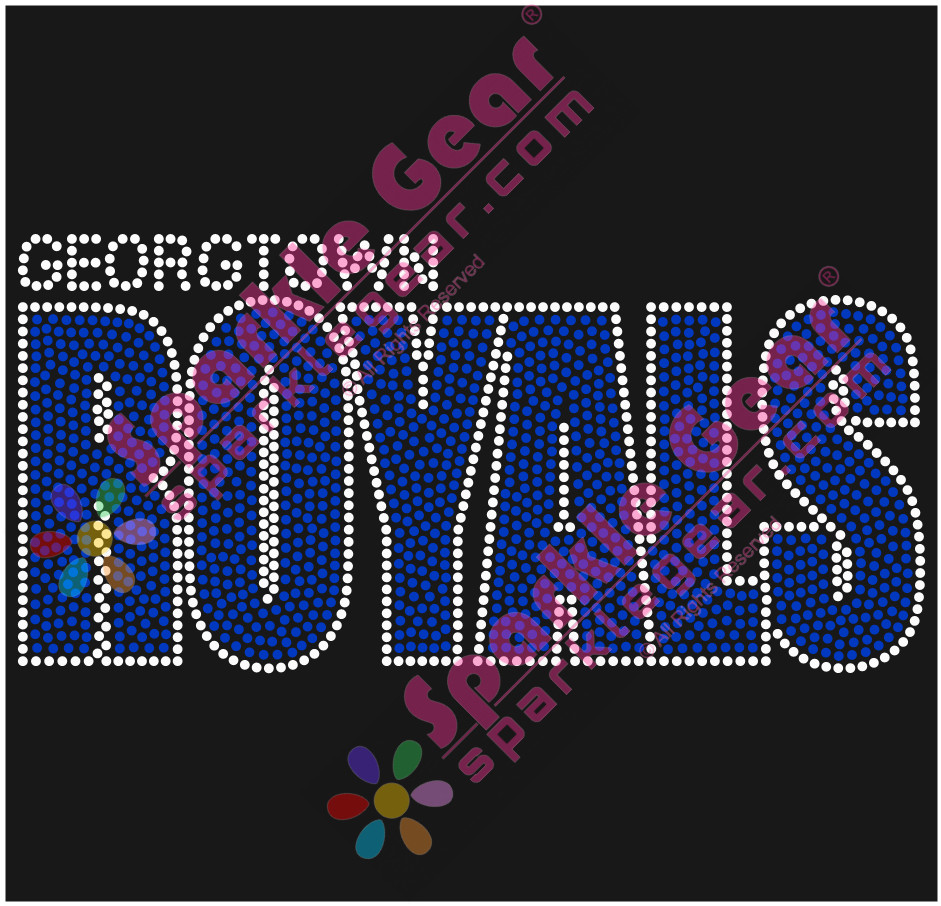 Georgetown Royals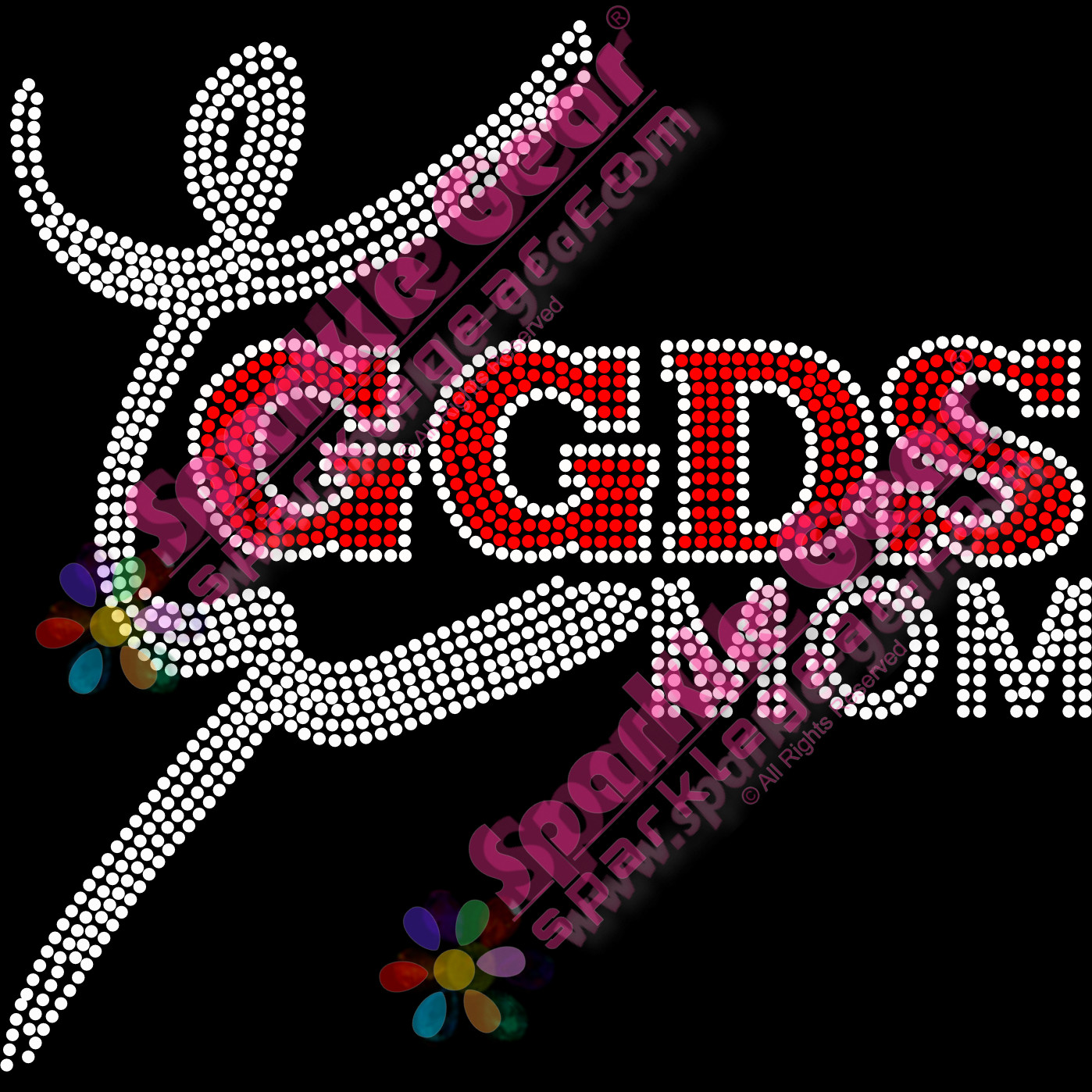 GG Dance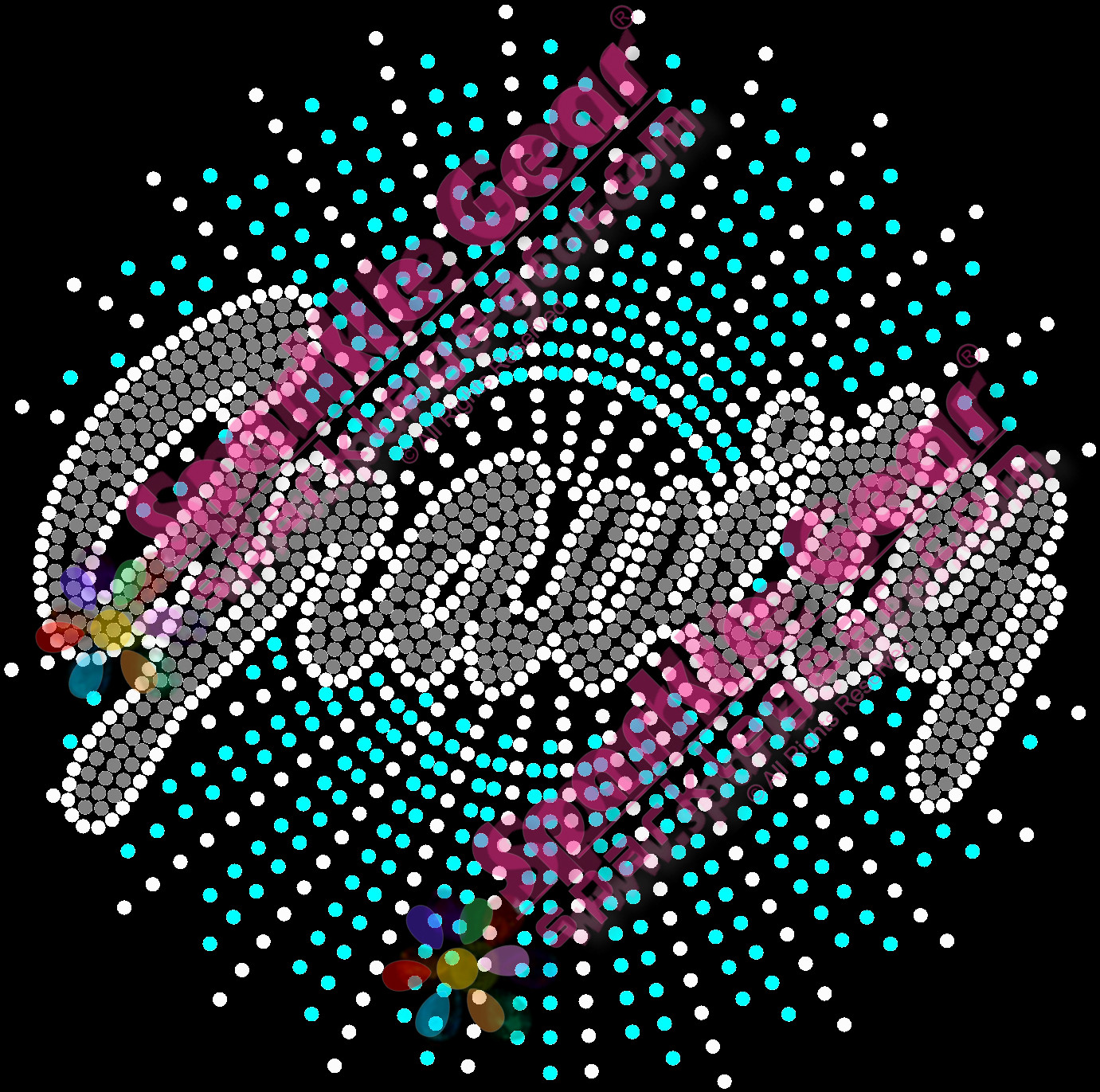 Gravity Cheer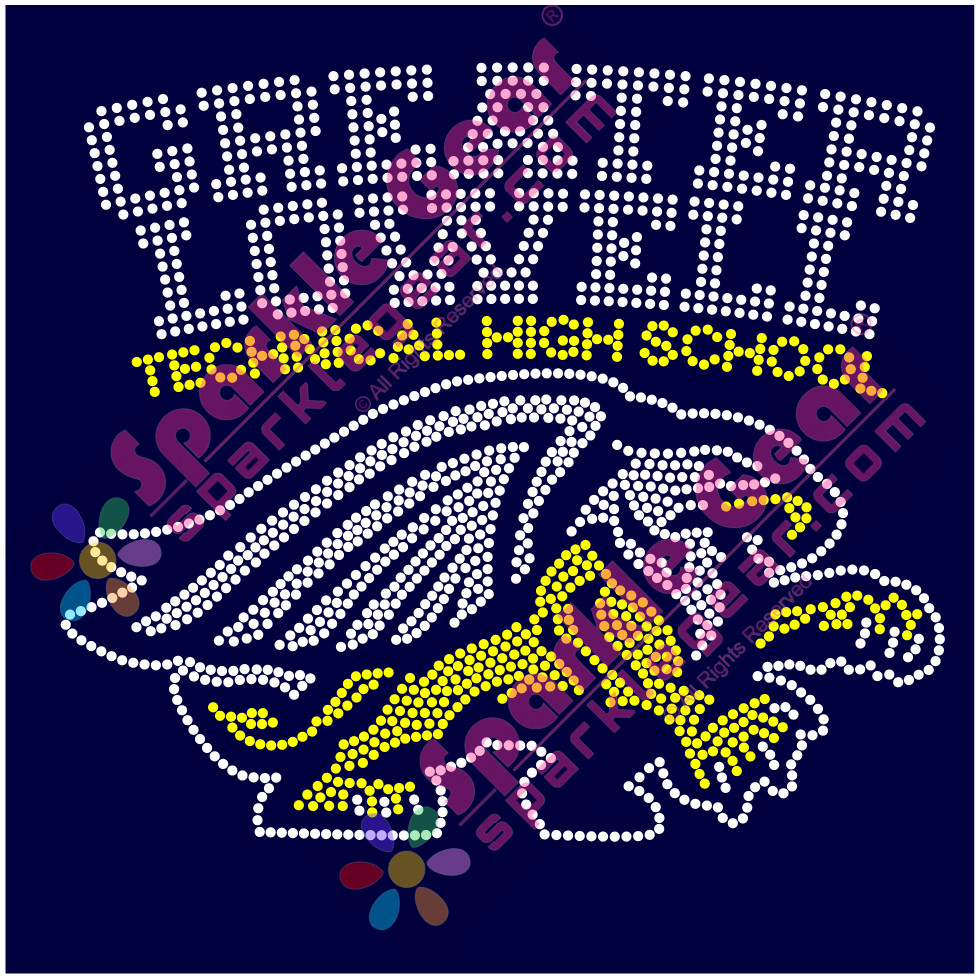 Greater Lowell Tech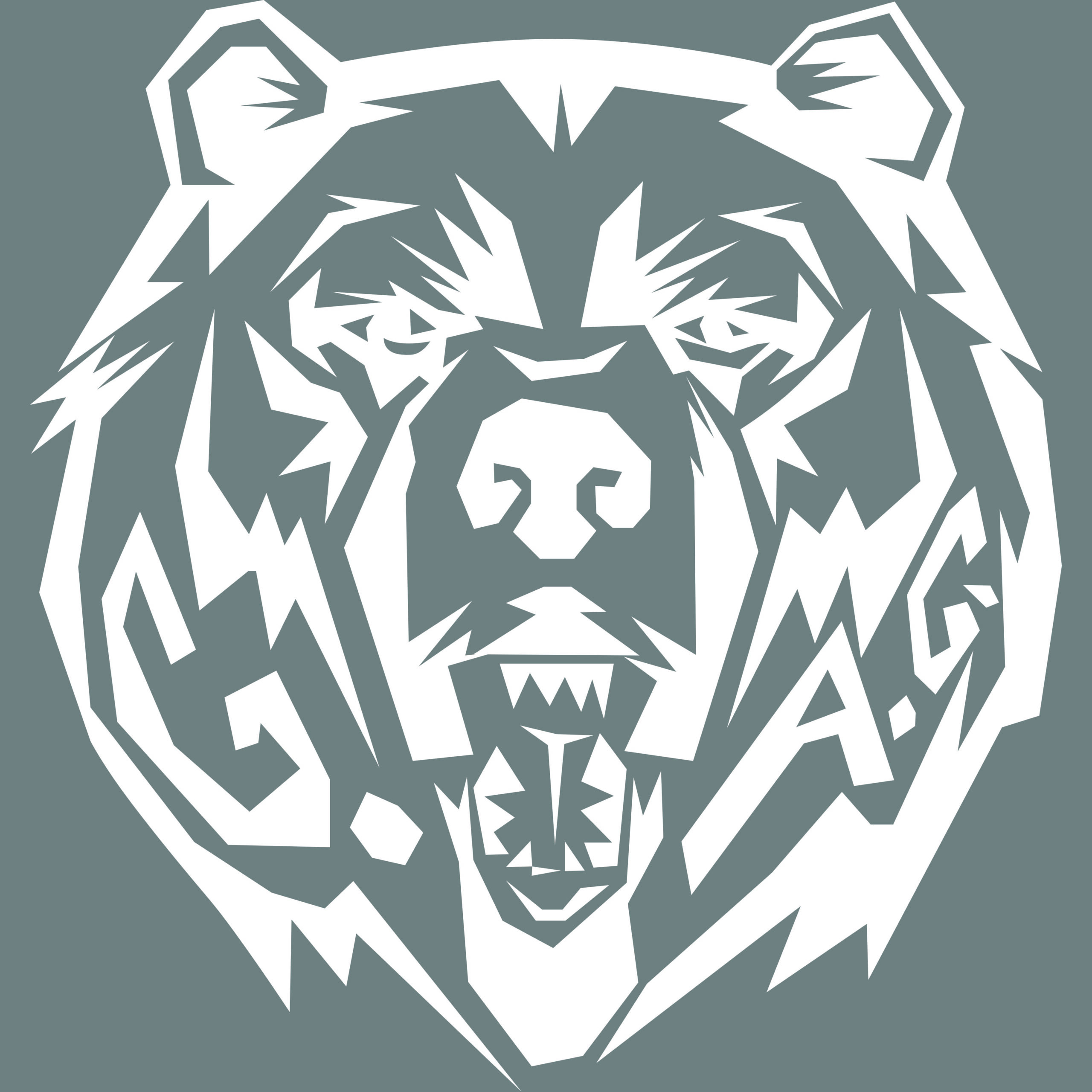 Groveland Axe Company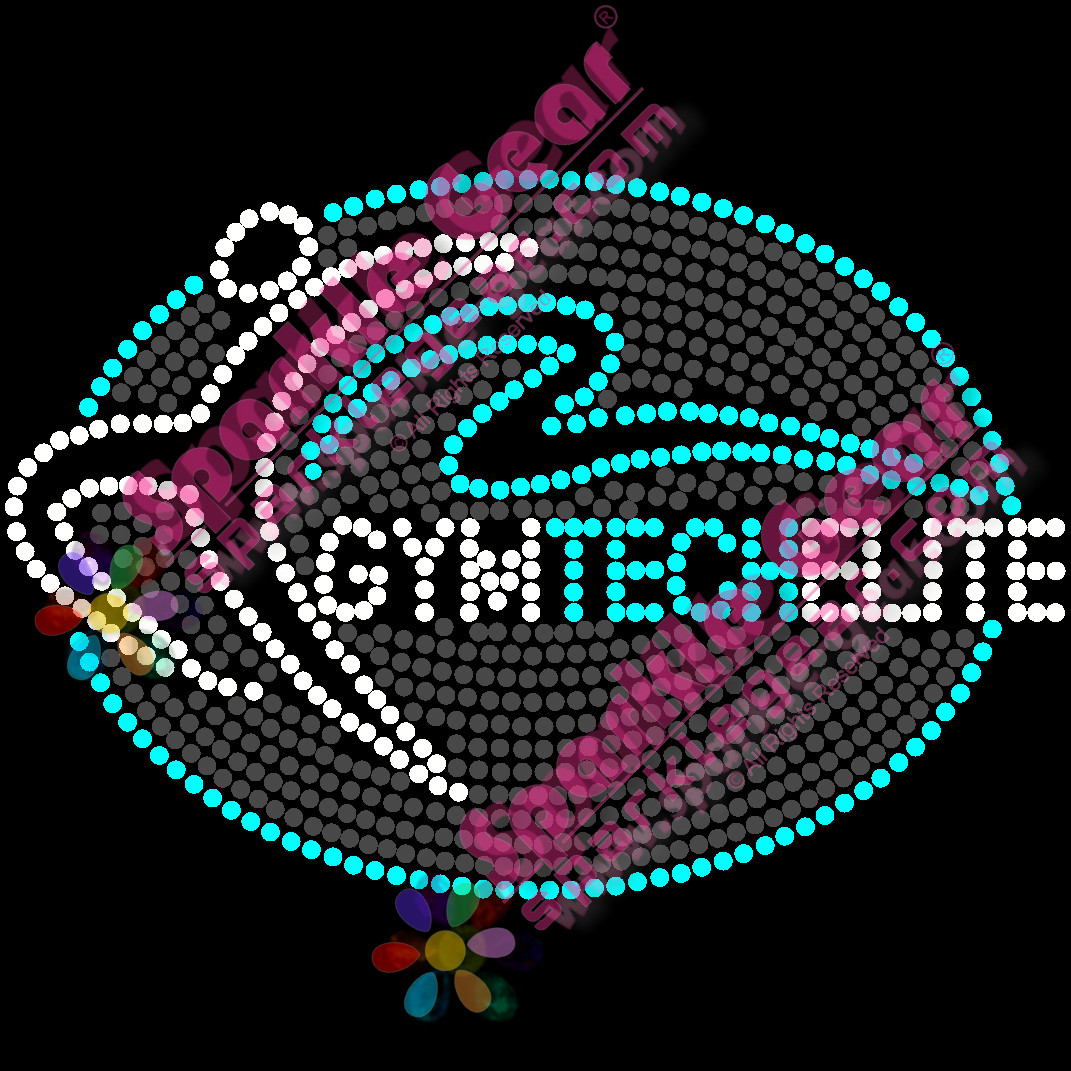 Gym Tech Elite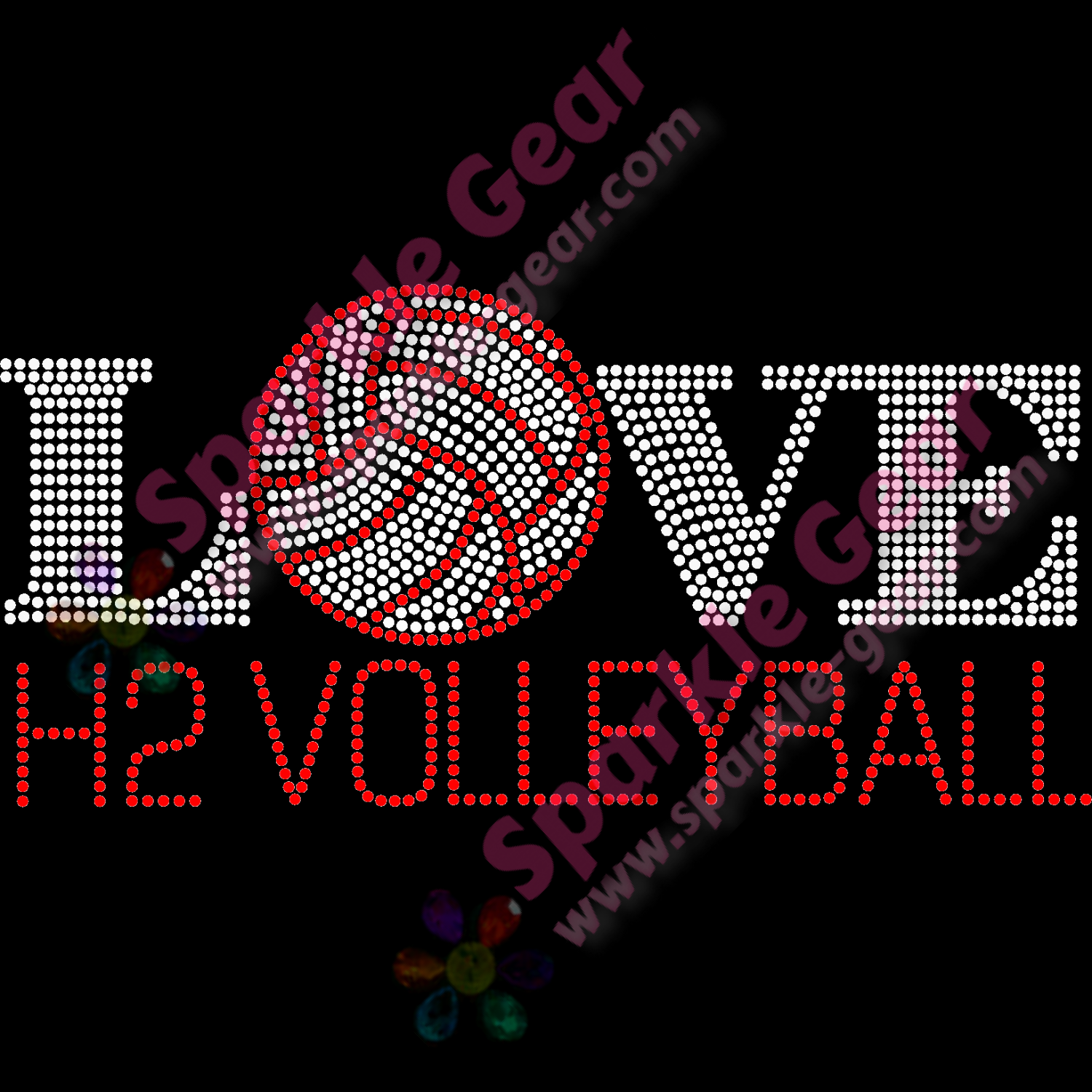 H2 Volleyball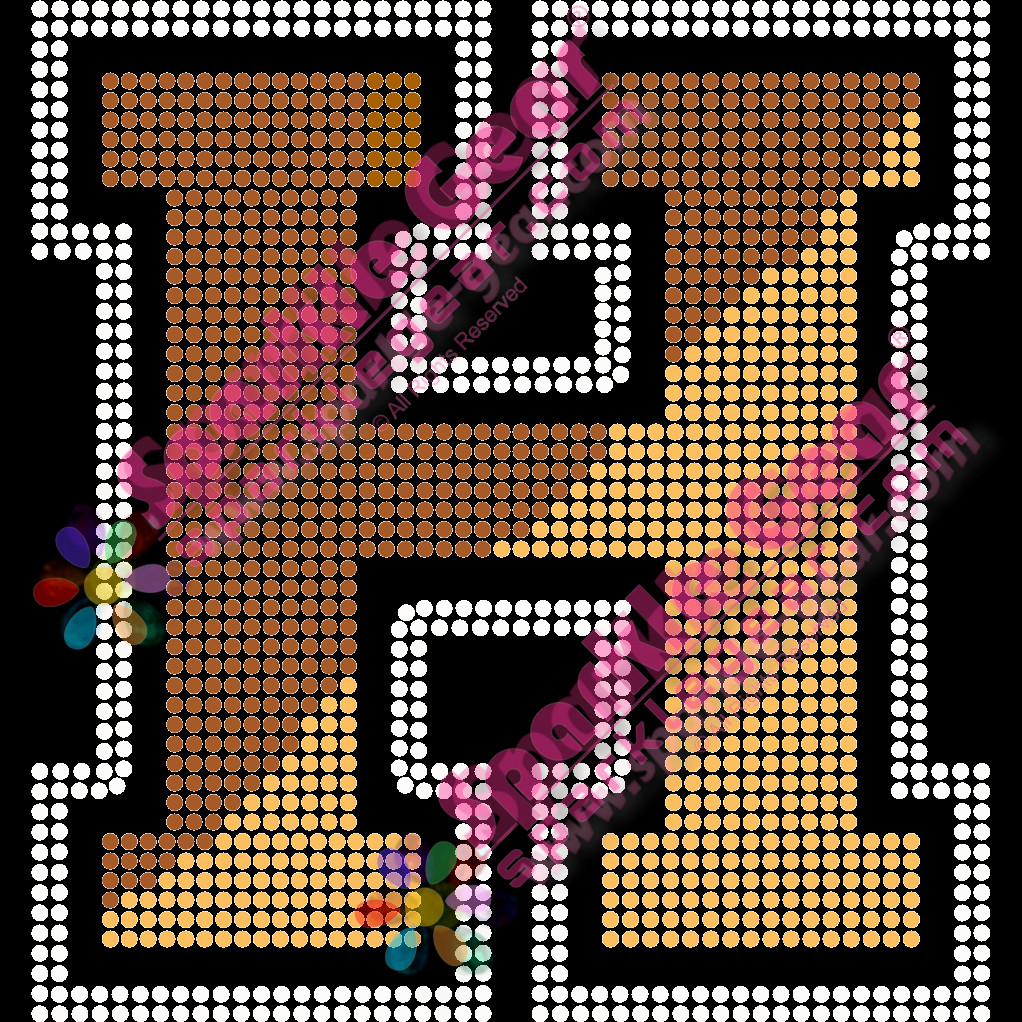 Haverhill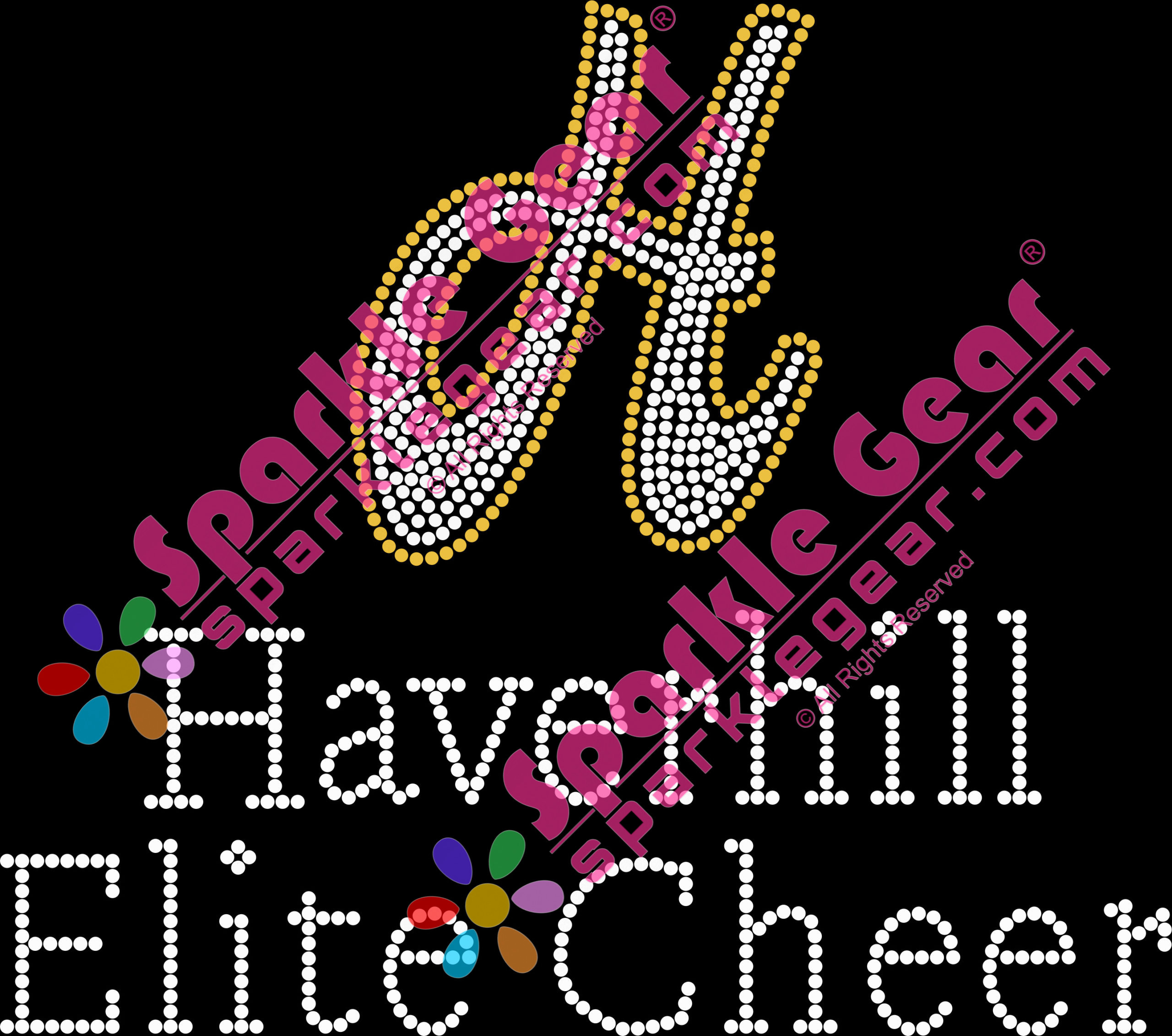 Haverhill Elite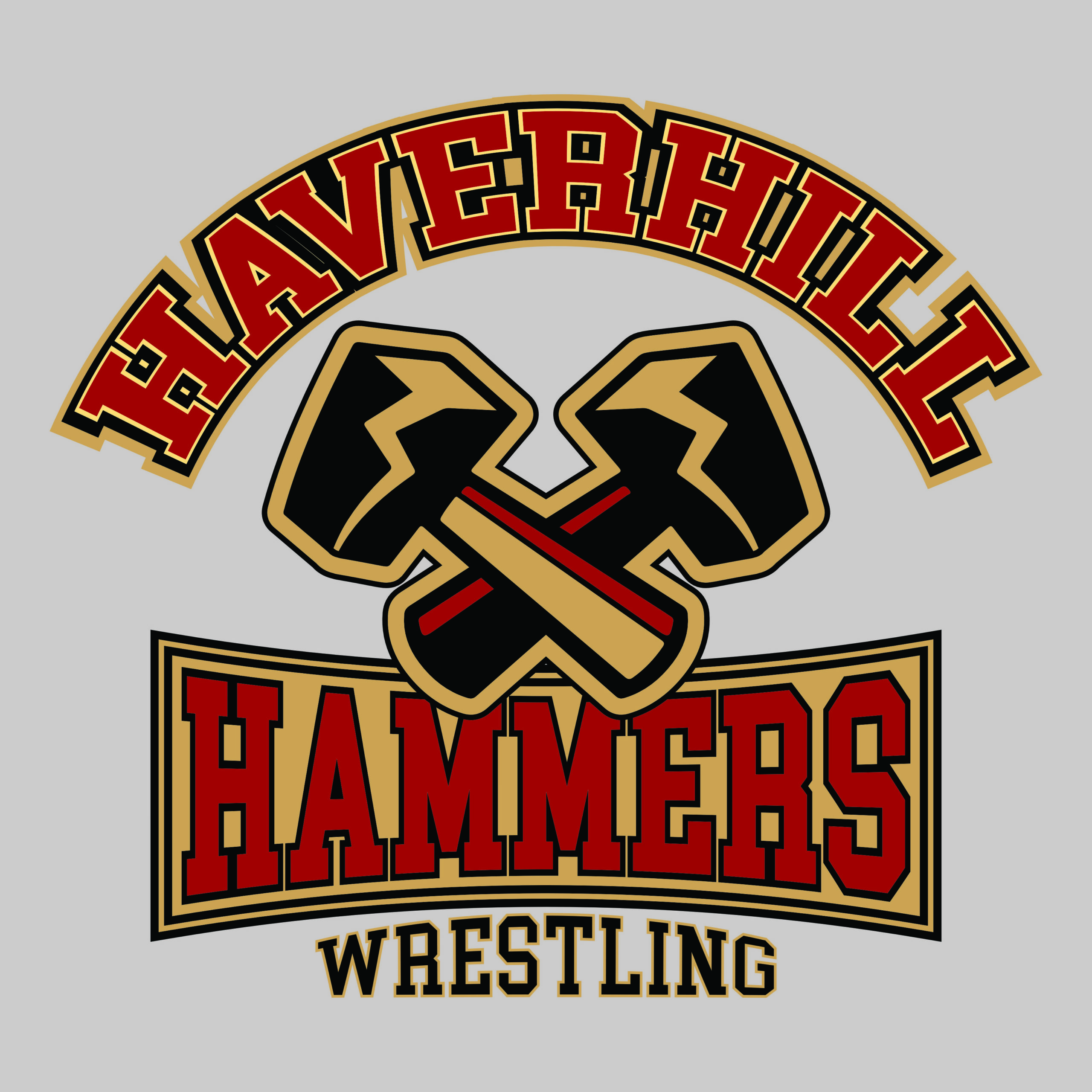 Haverhill Hammers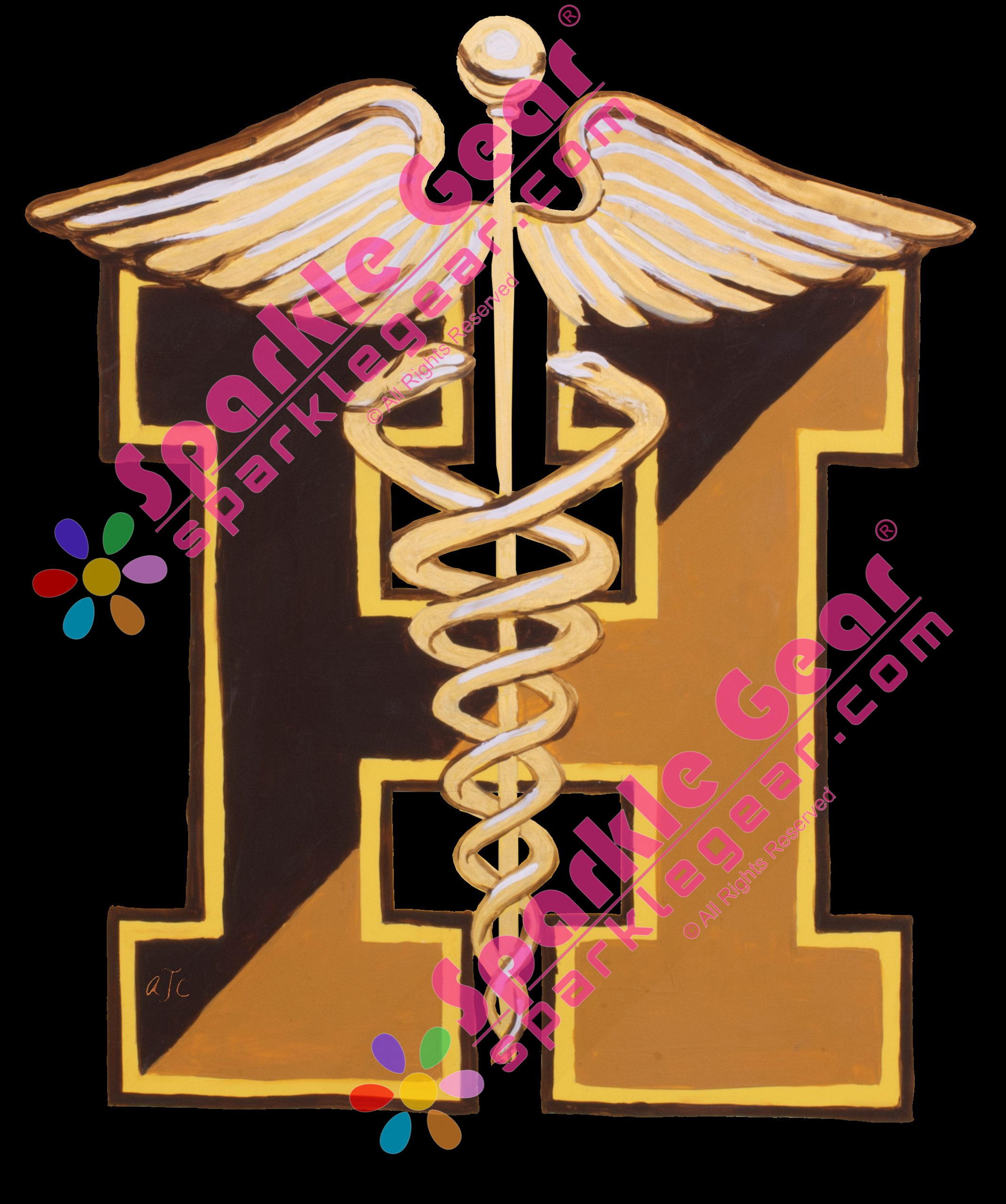 Haverhill Healthcare Occupations
Haverhill Healthcare Occupations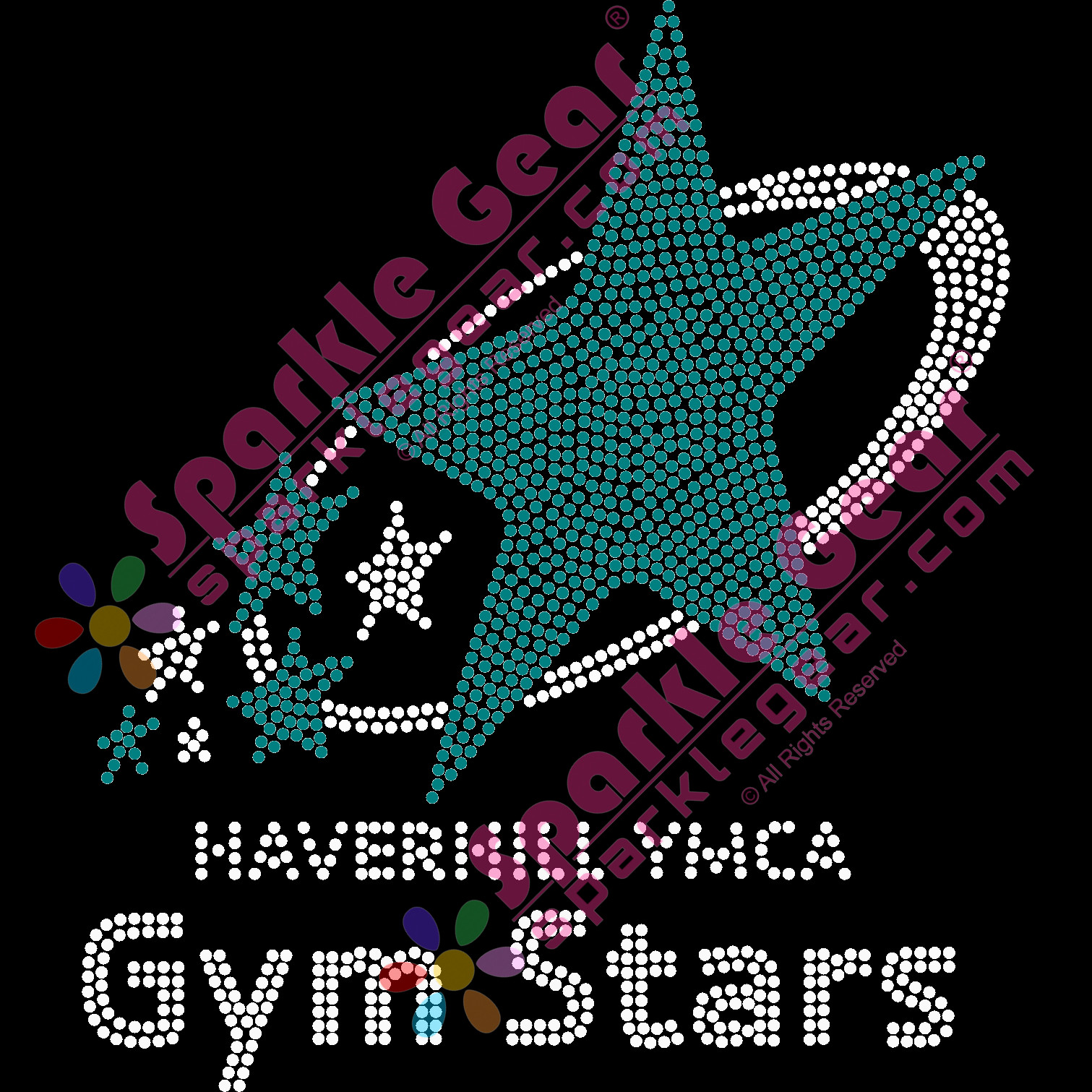 Haverhill YMCA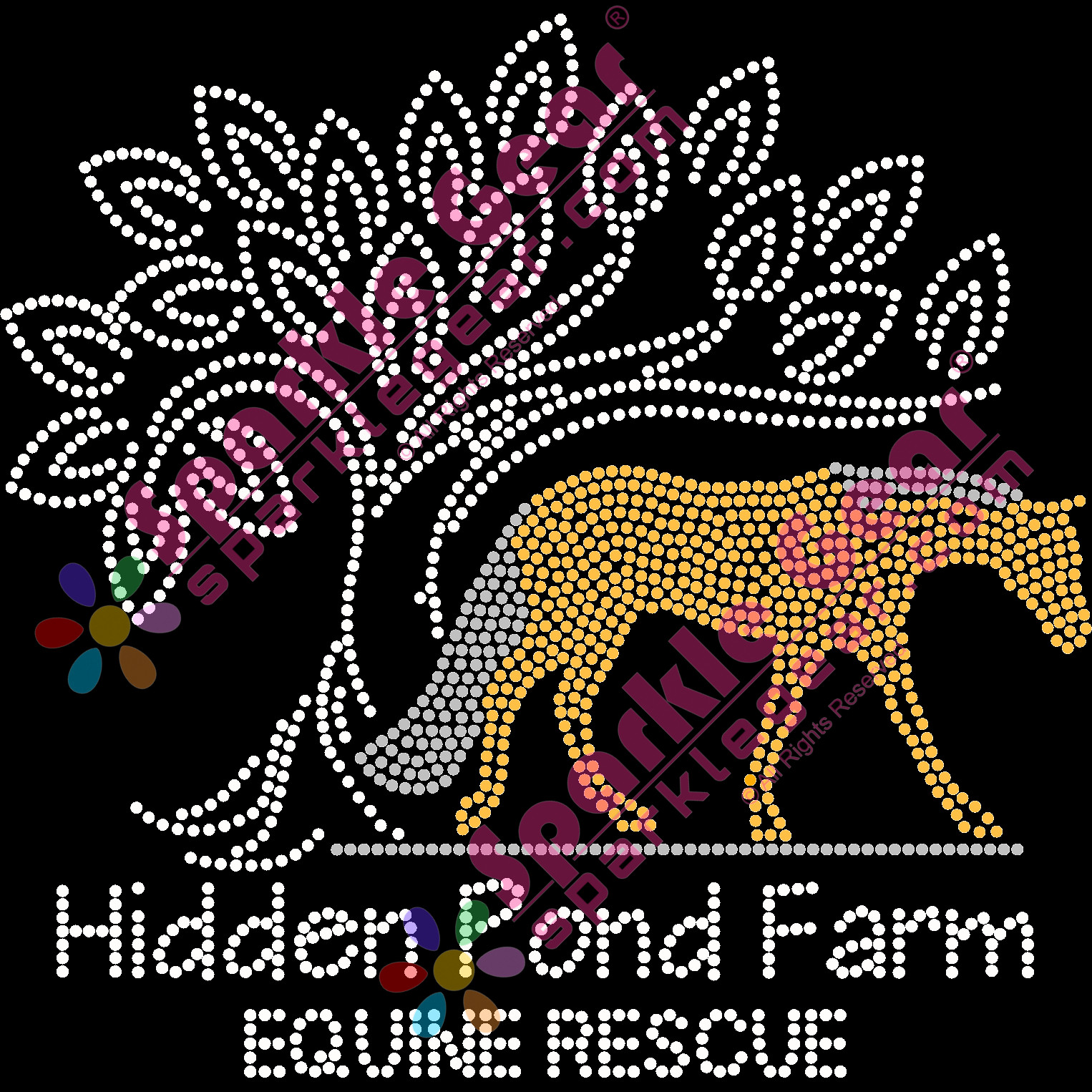 Hidden Pond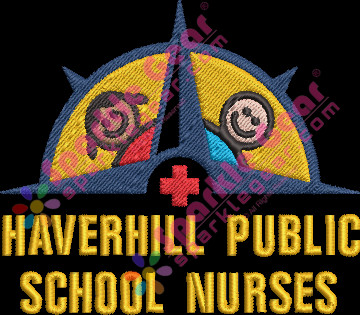 HPS Nurse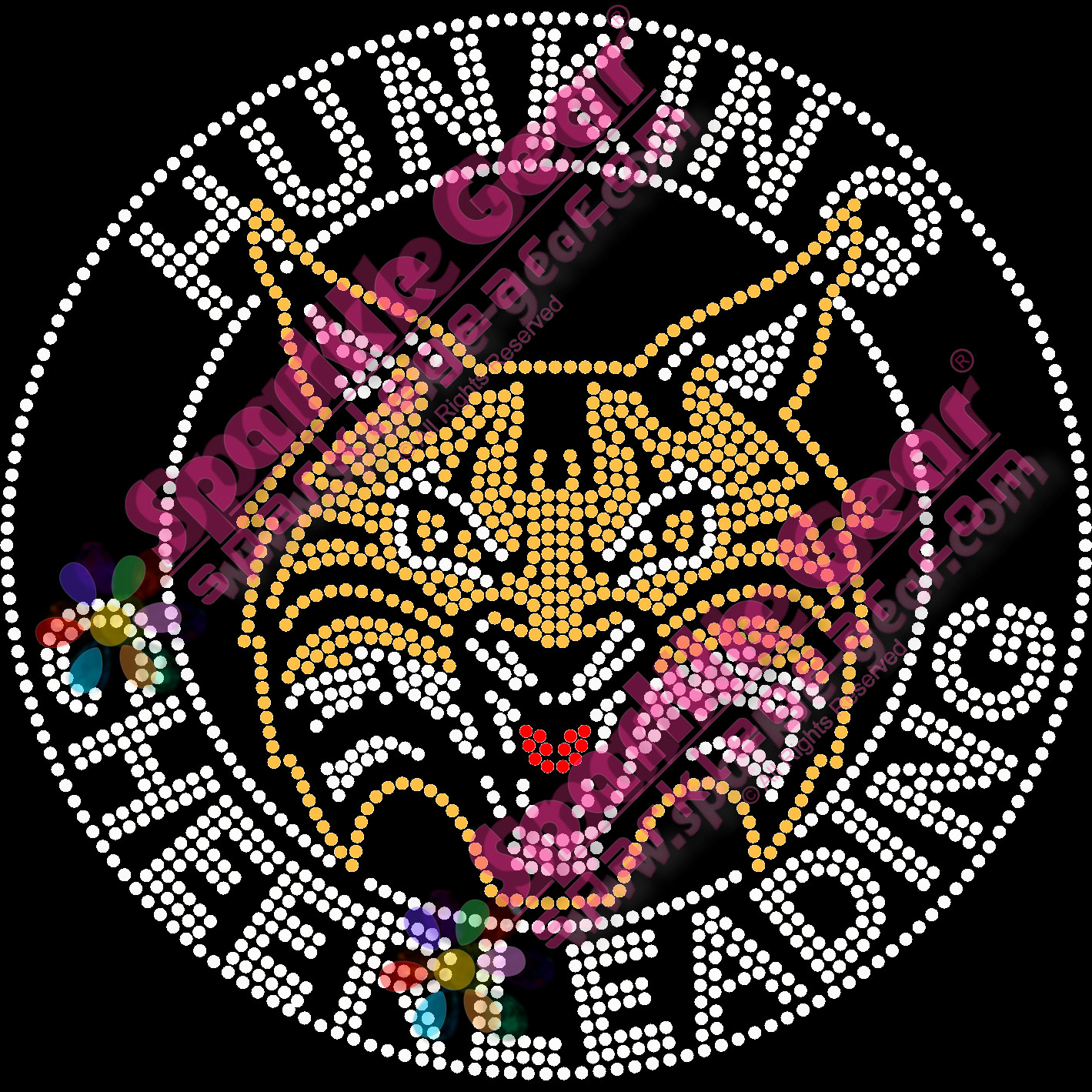 Hunking Cheer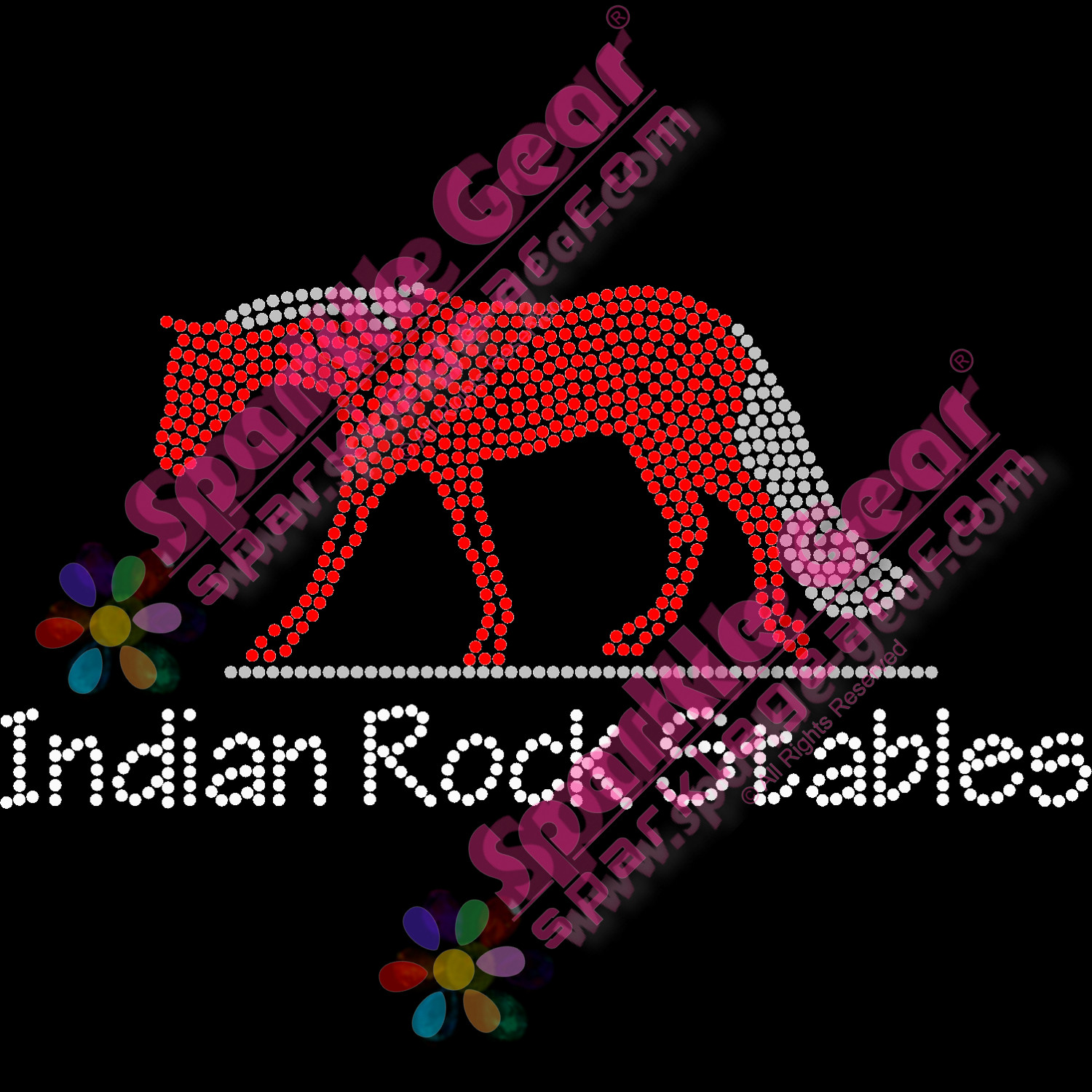 Indian Rock Stables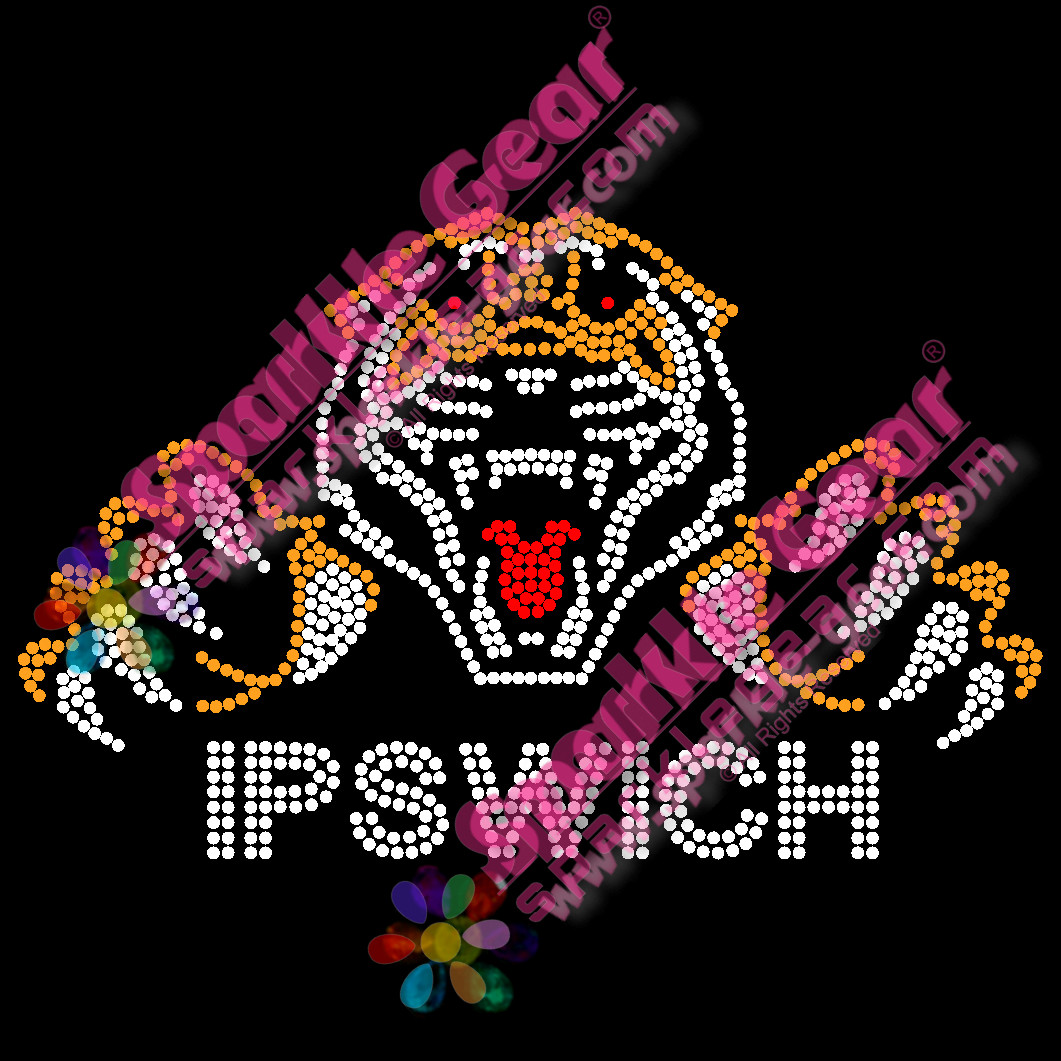 Ipswich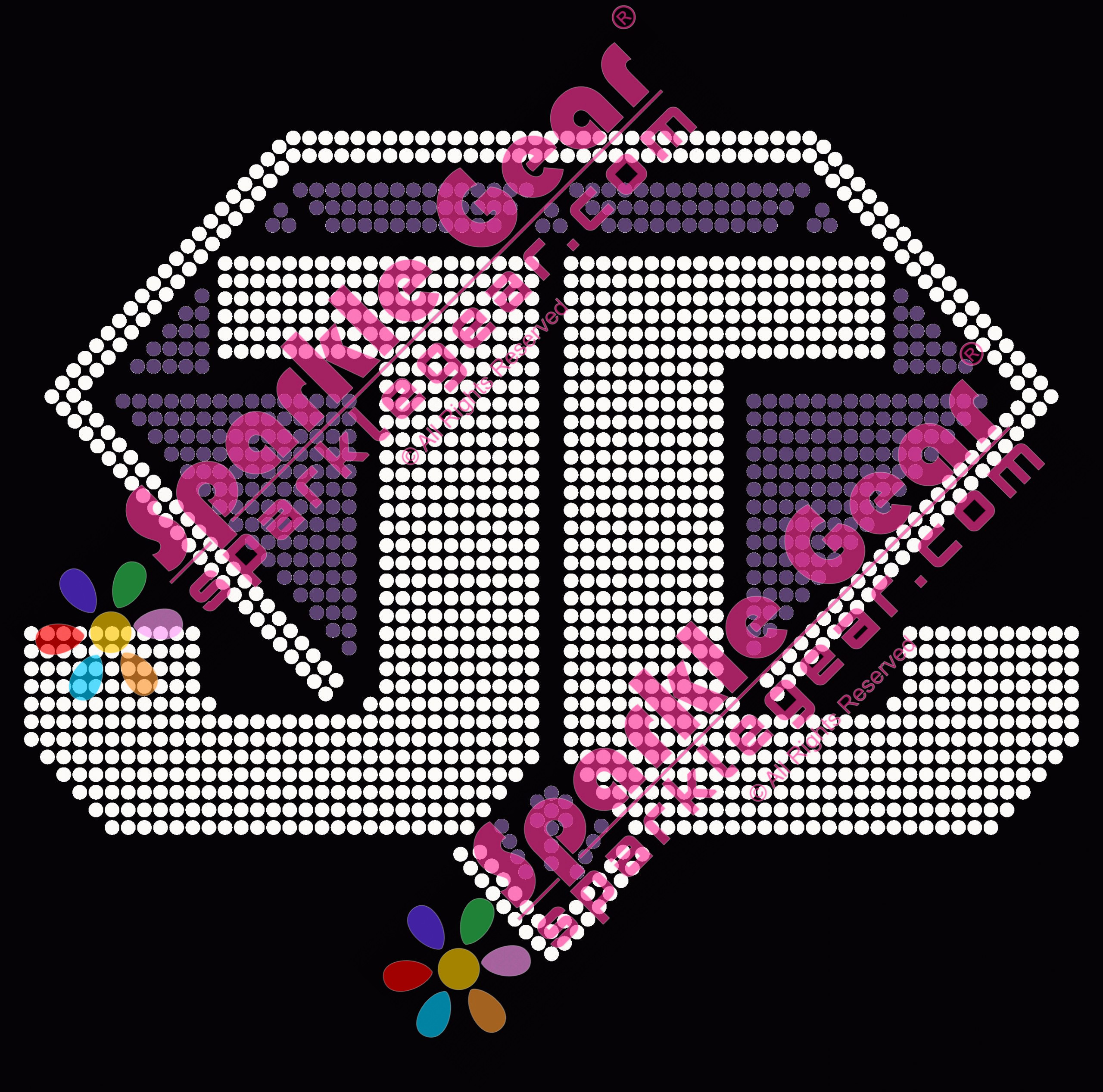 Jerzey Jewlez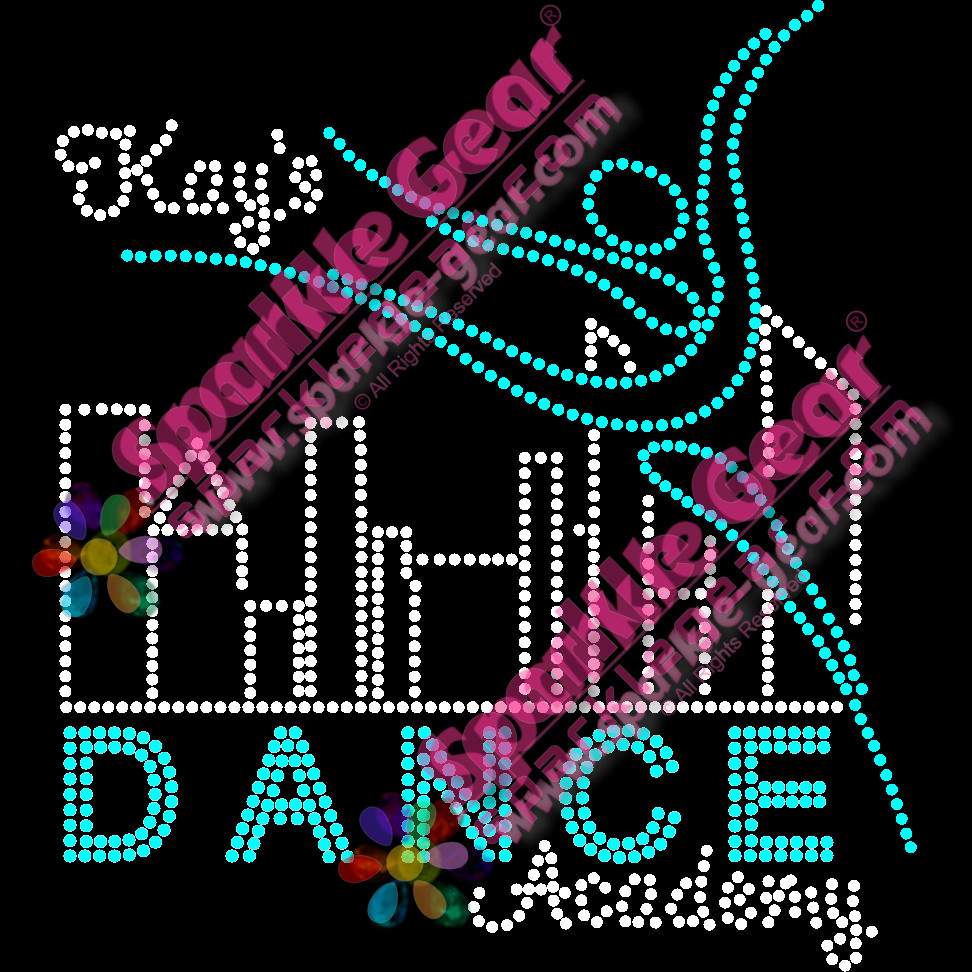 Kay's Dance Academy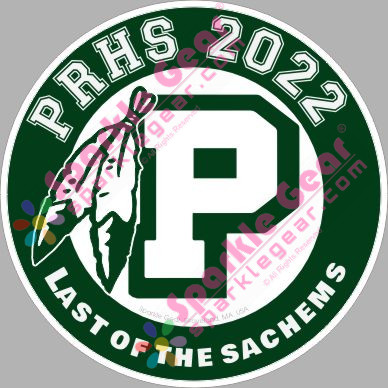 Last of the Sachems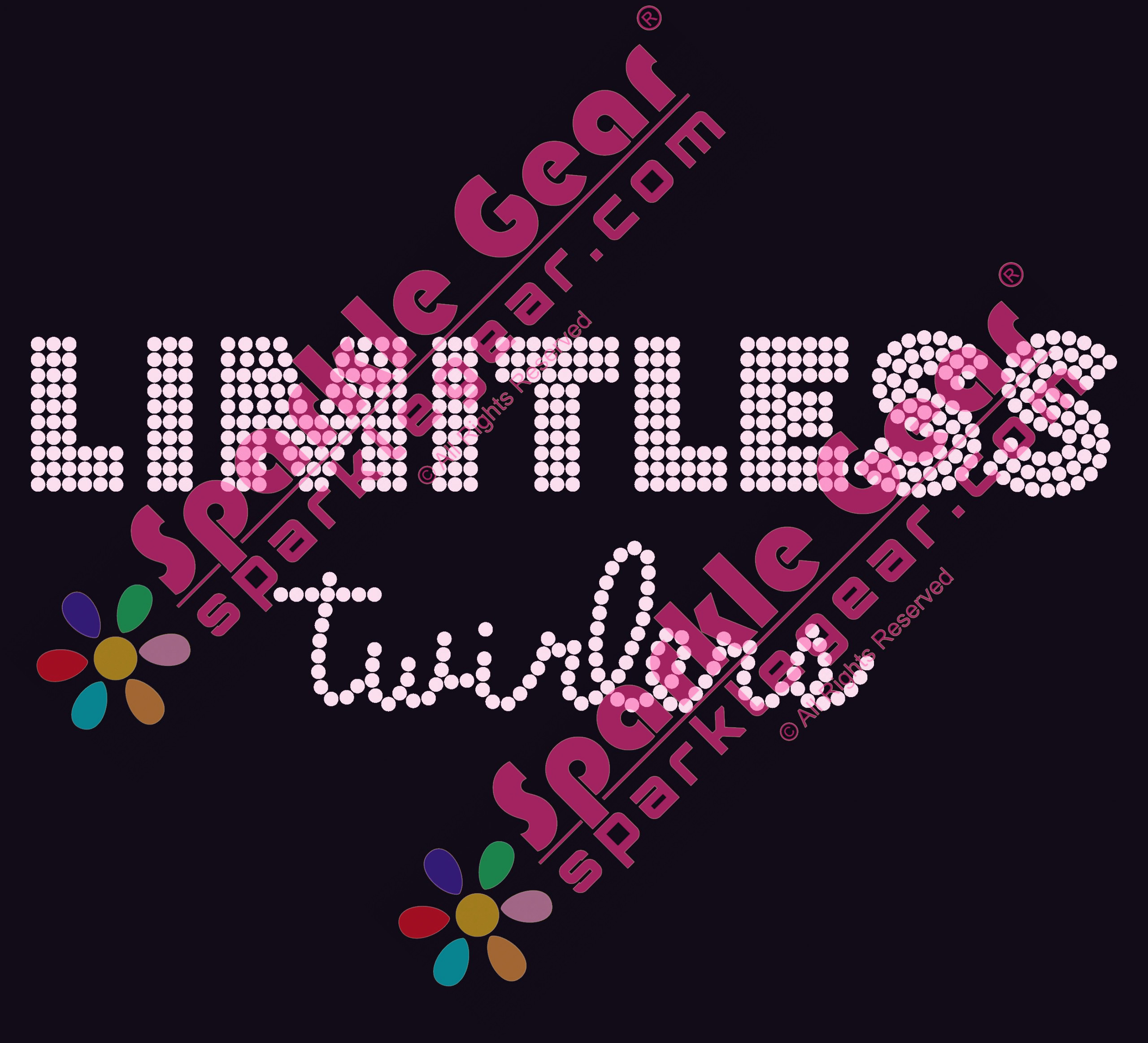 Limitless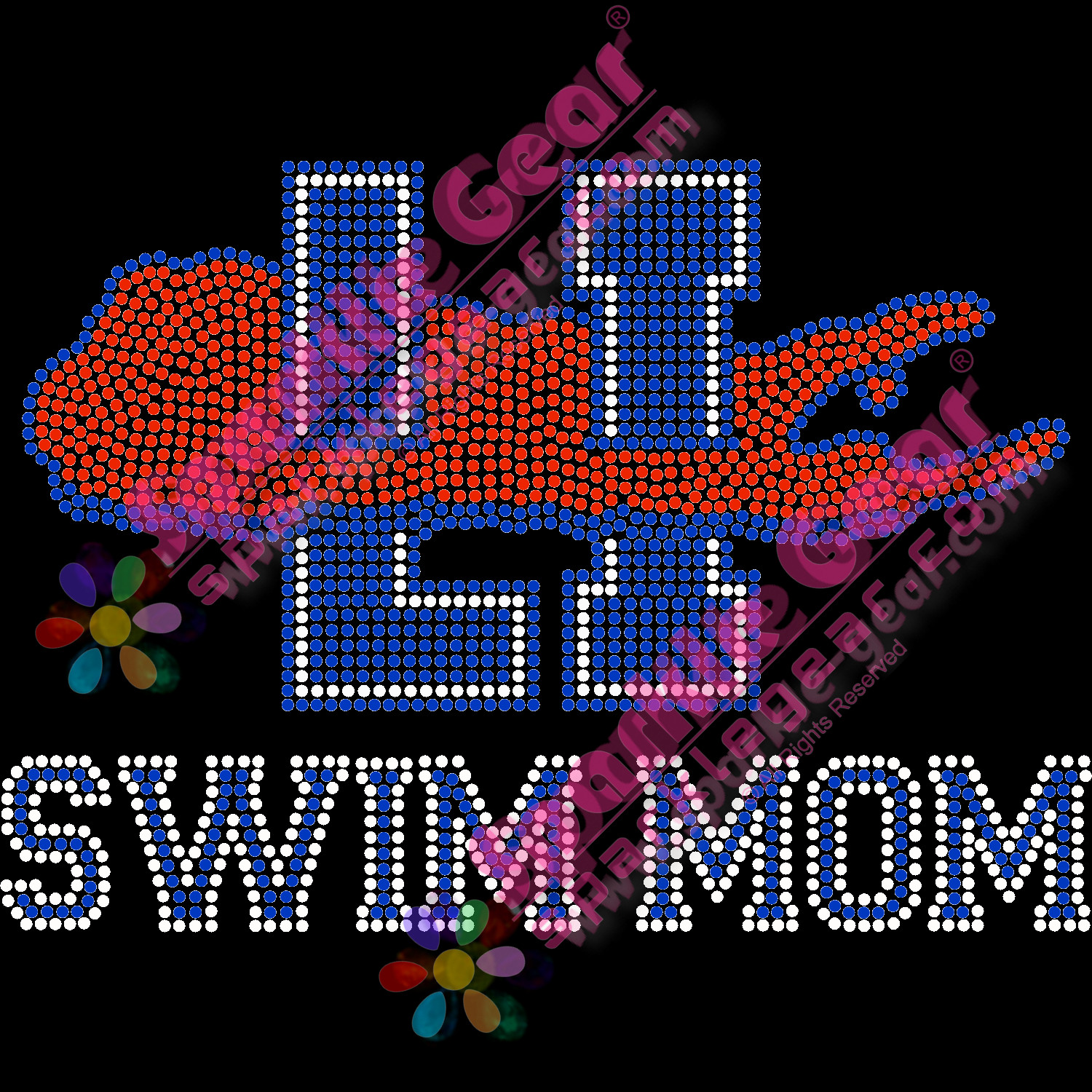 Long Island Swim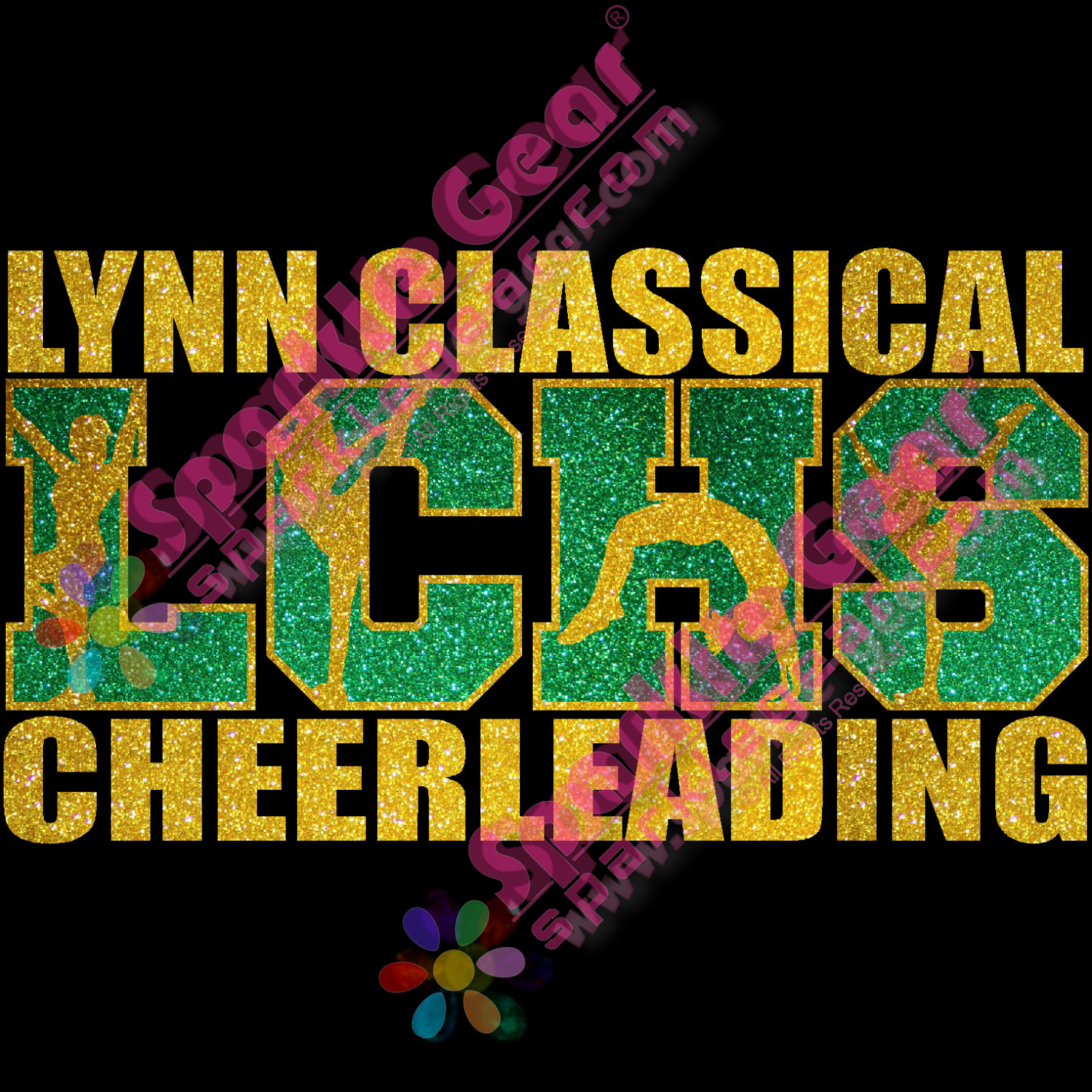 Lynn Classical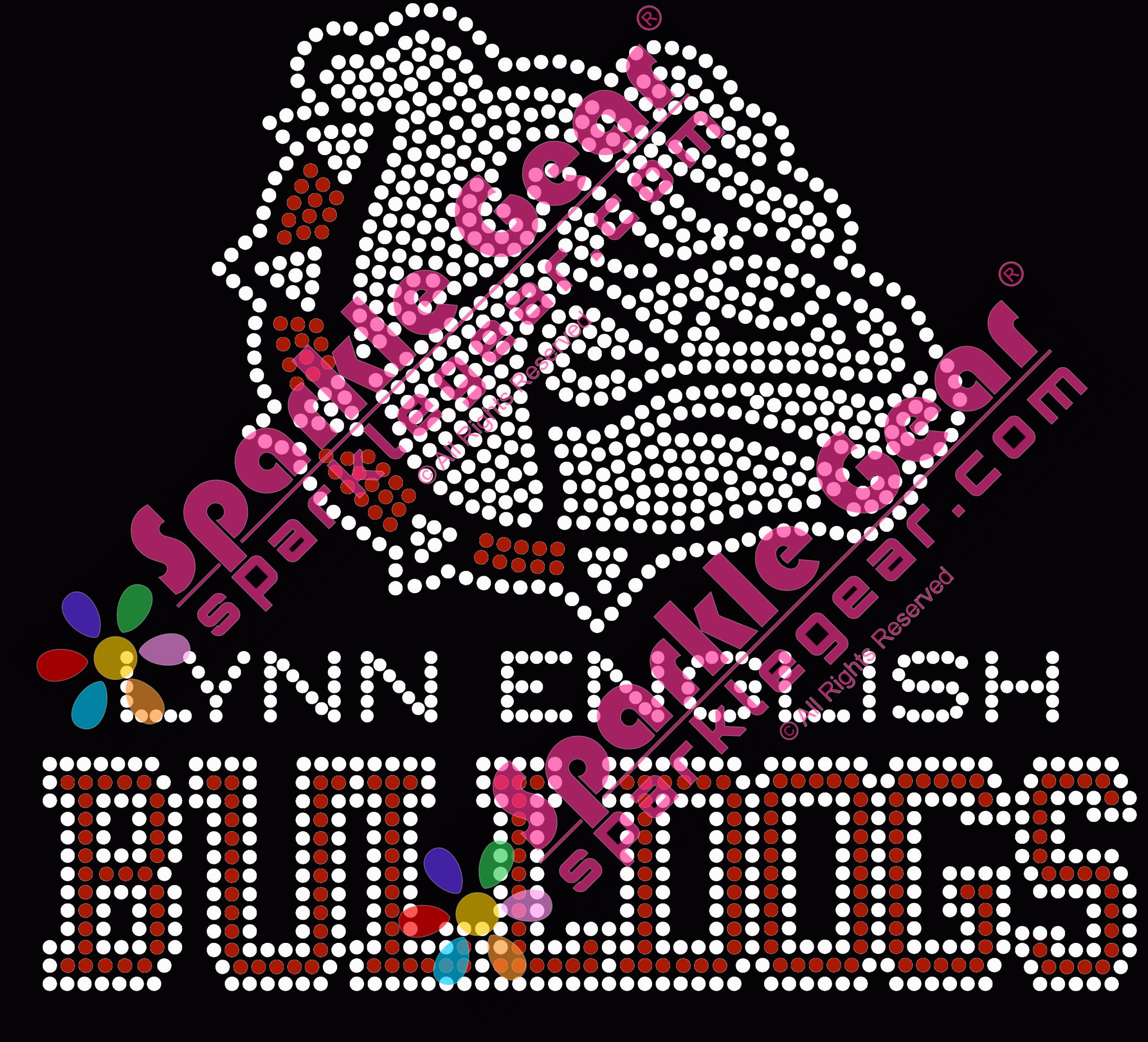 Lynn English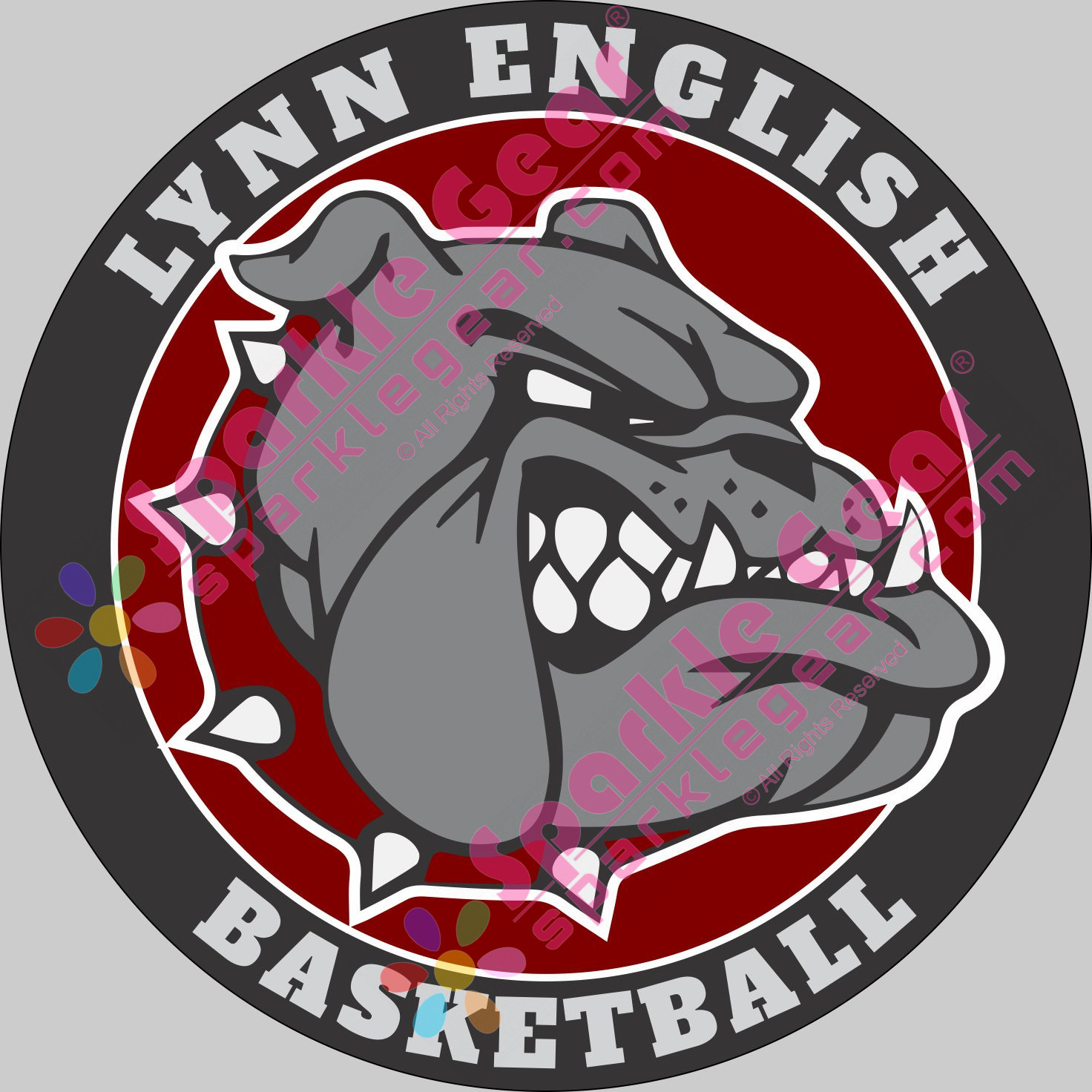 Lynn English Basketball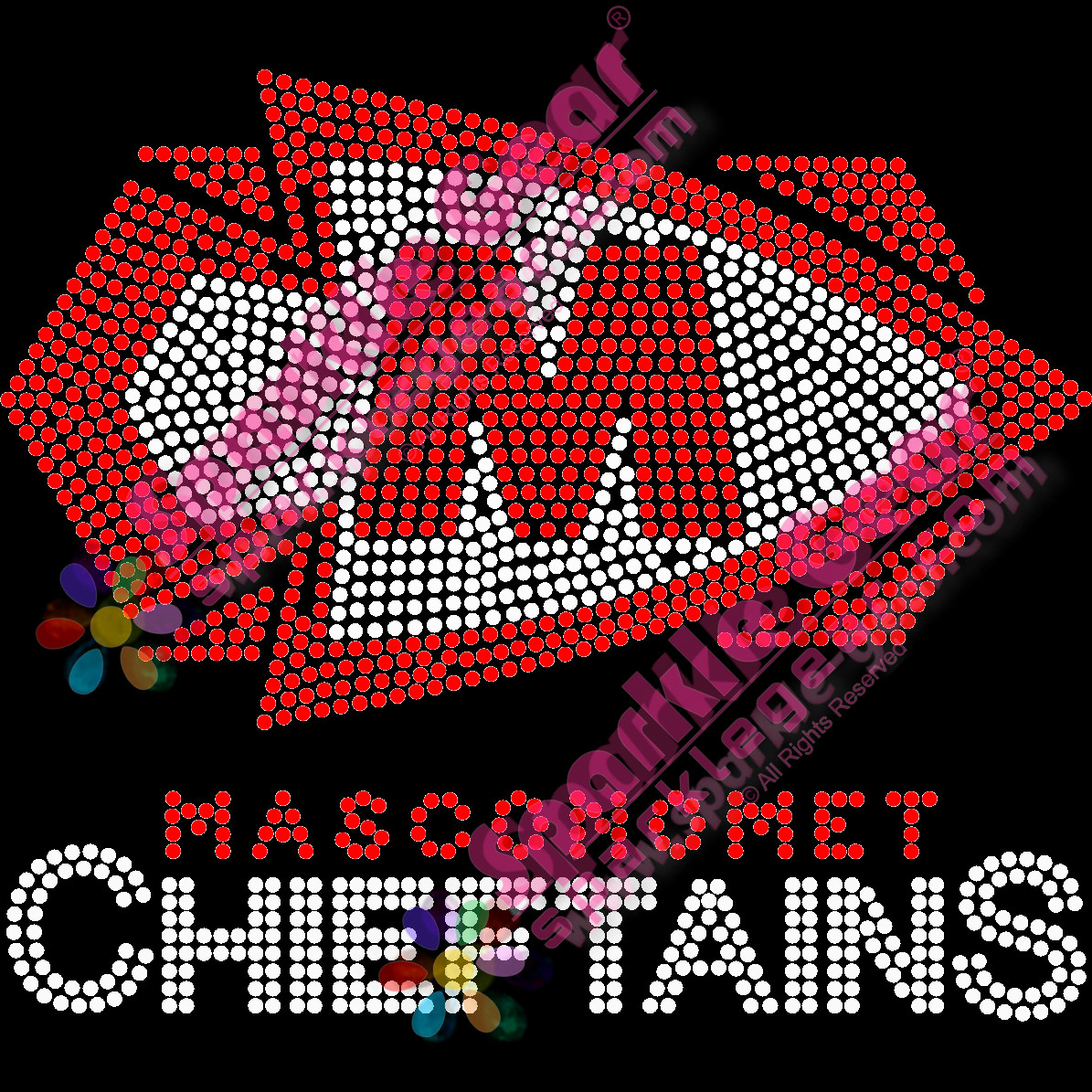 Masco Cheer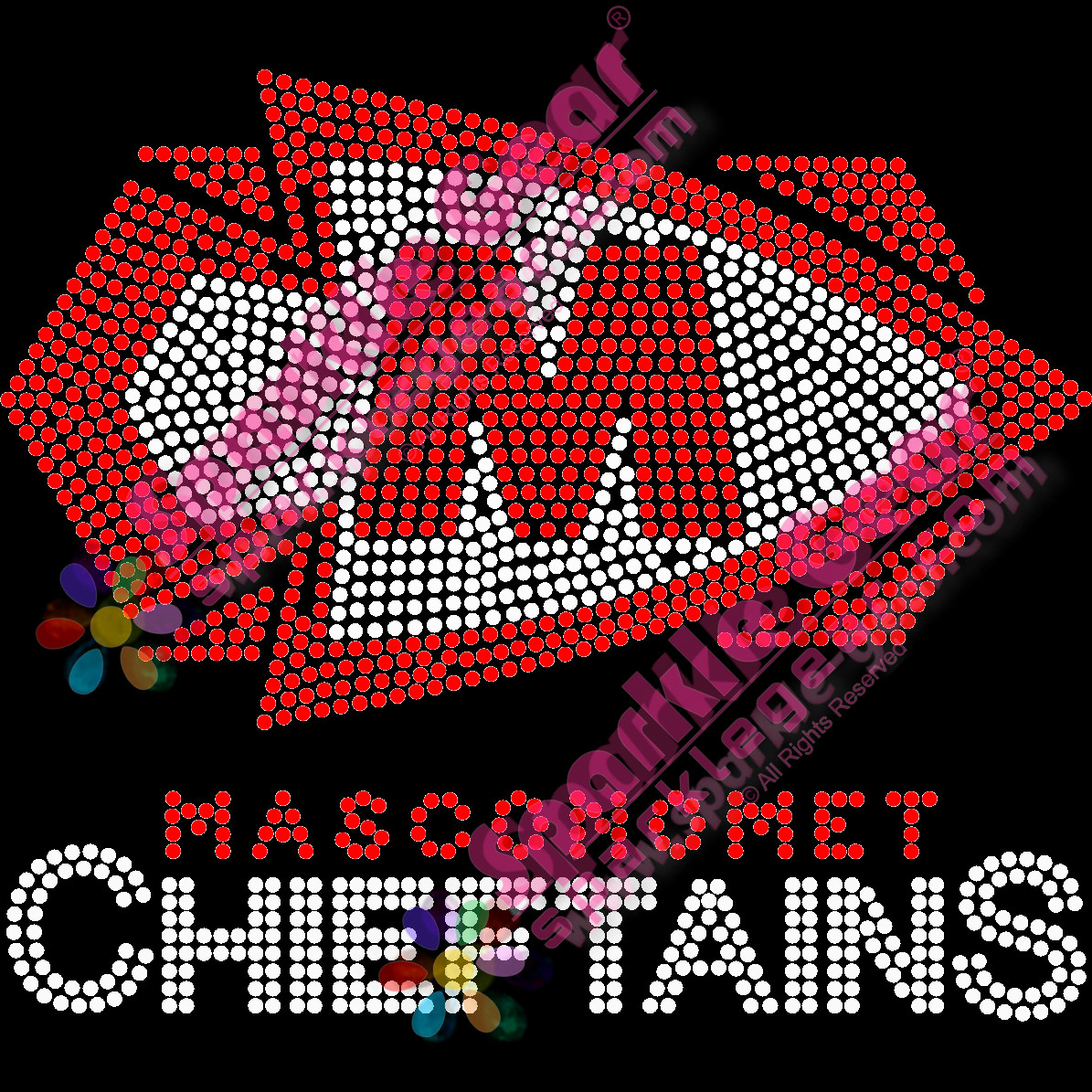 Masconomet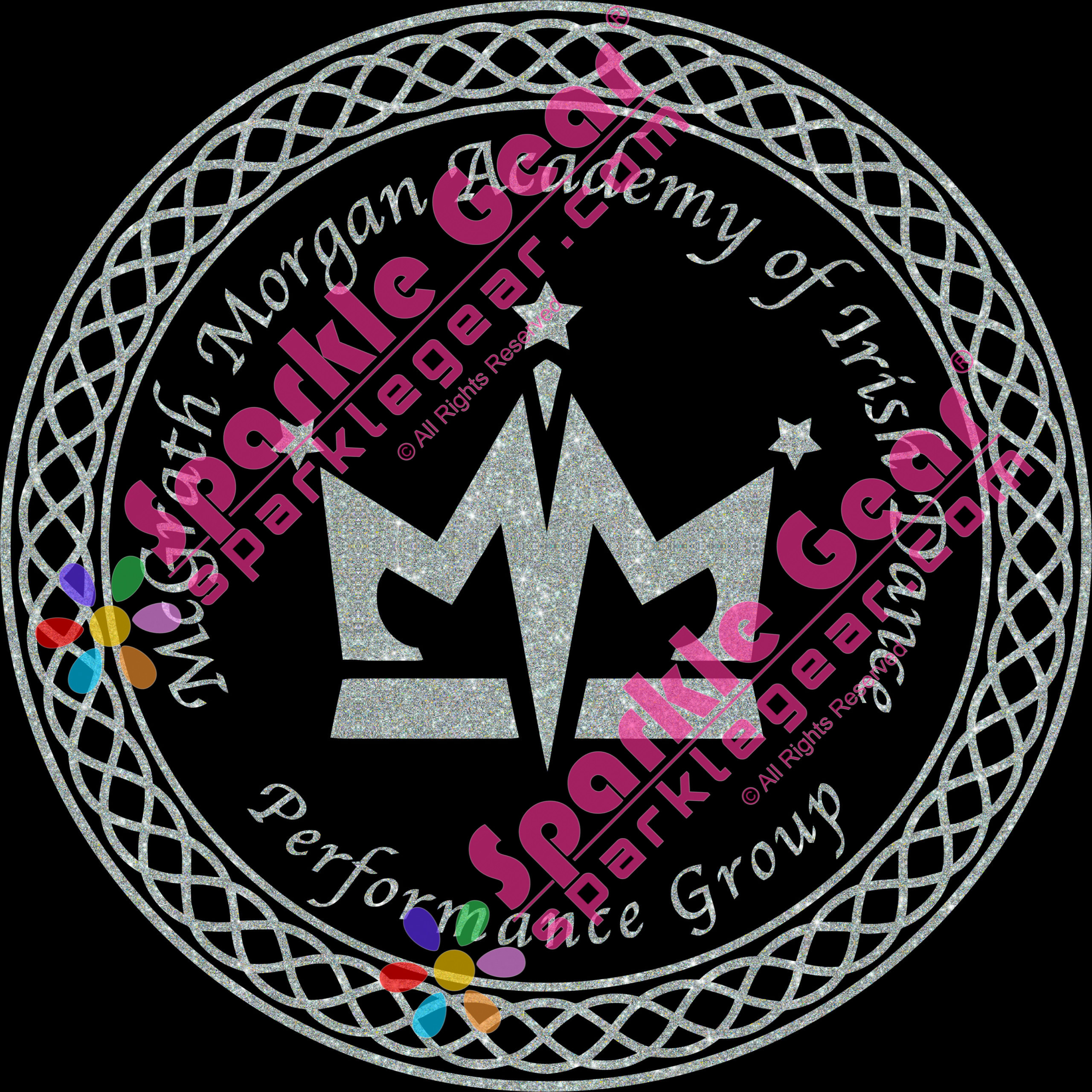 McGrath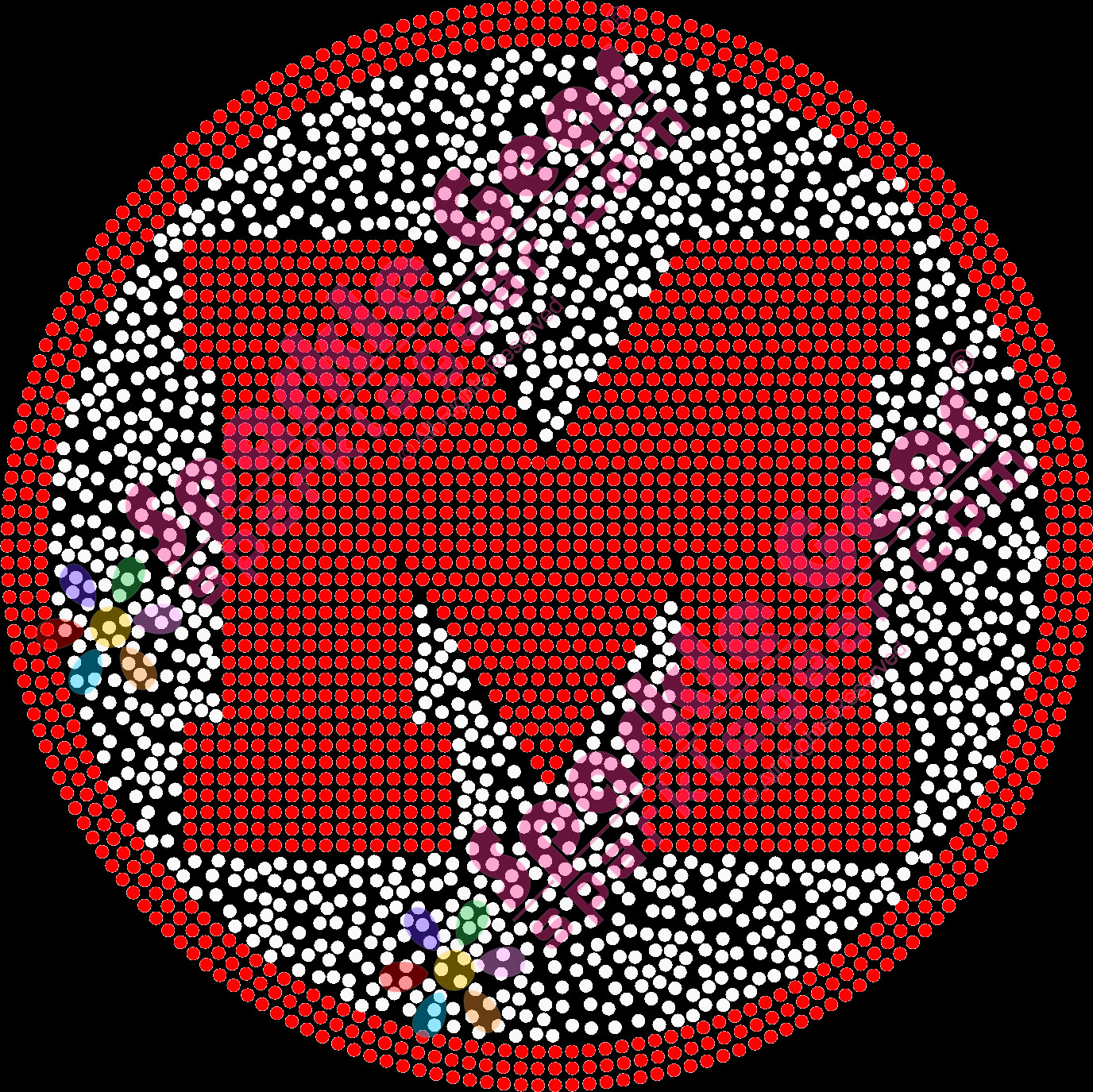 Melrose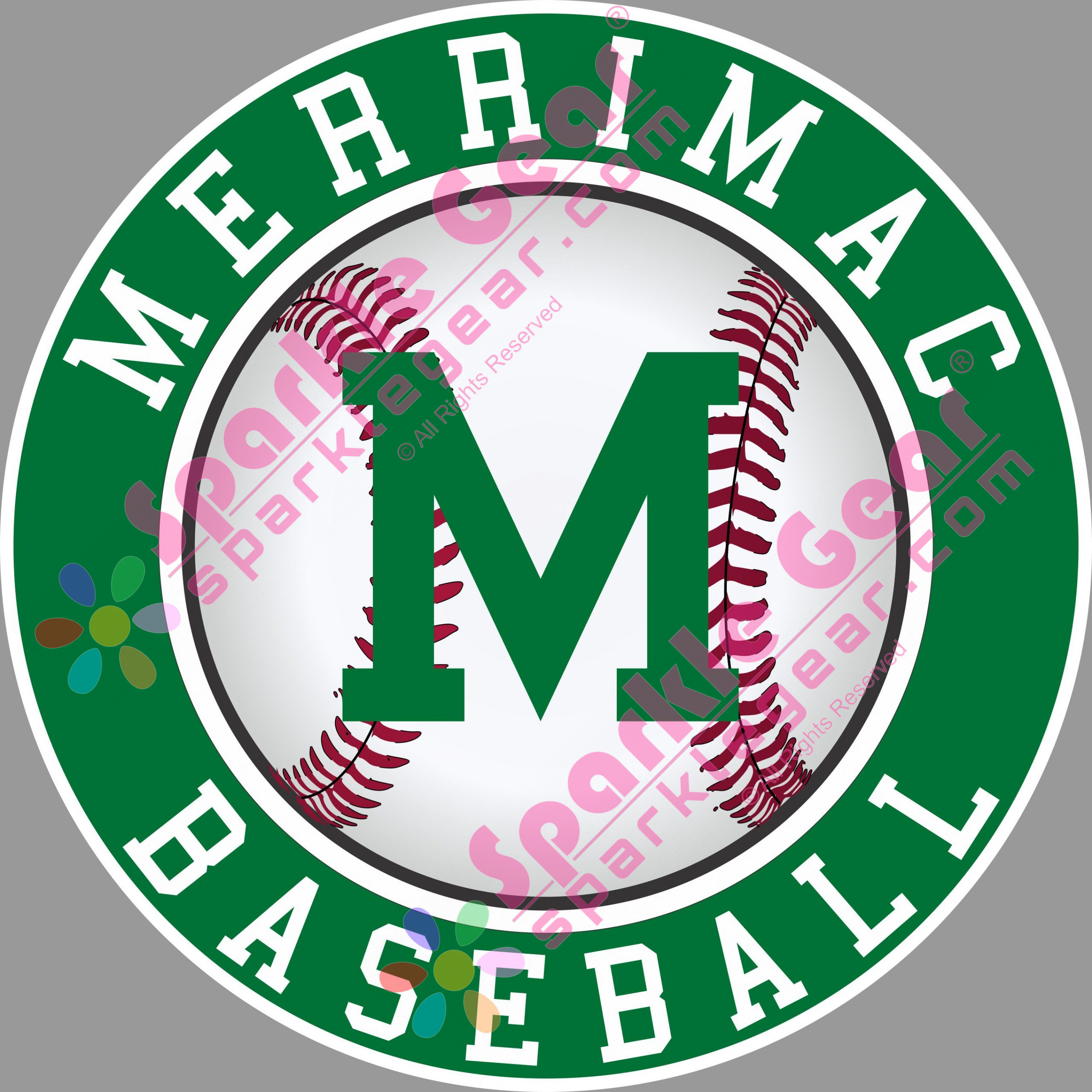 Merrimac Baseball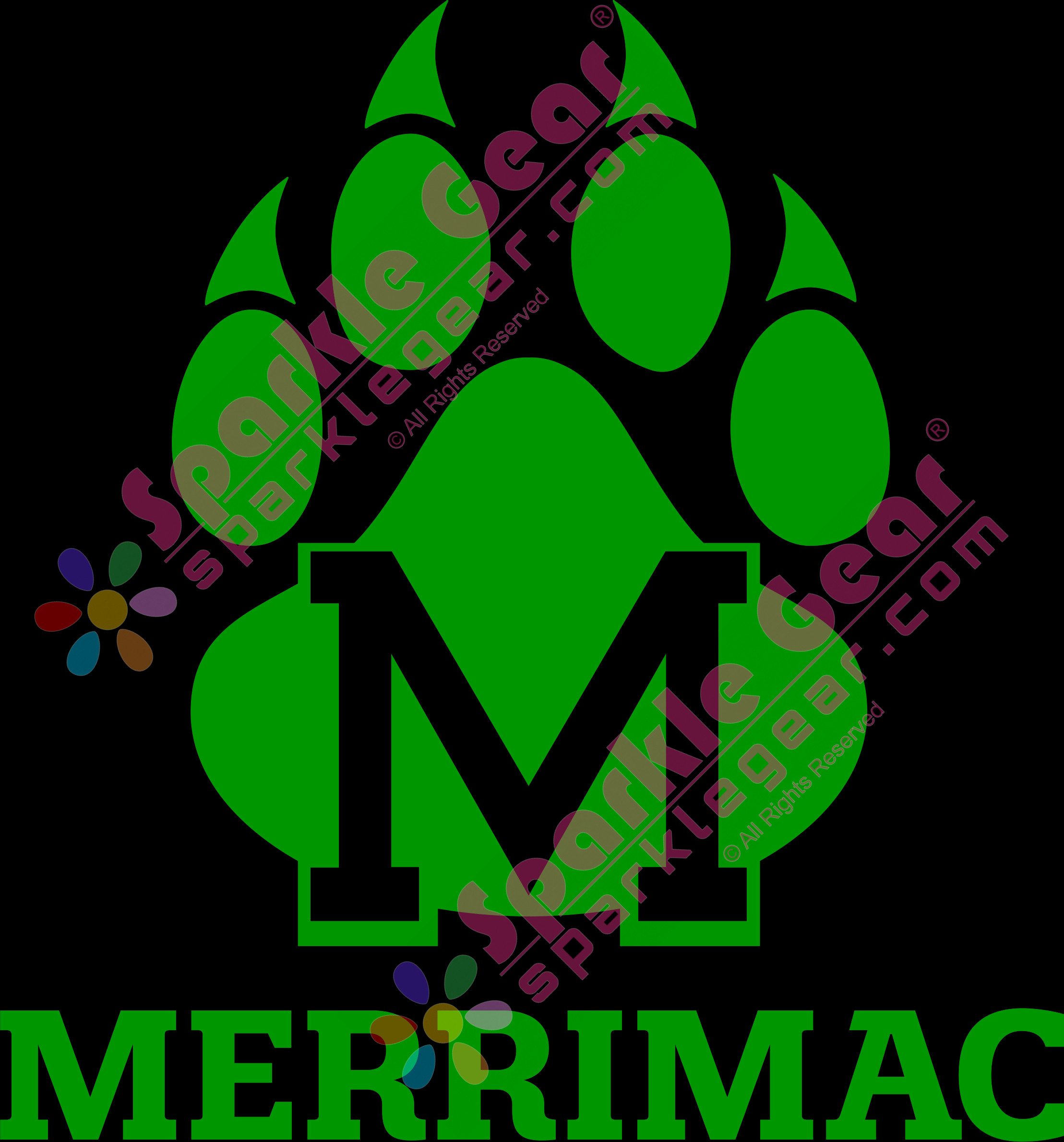 Merrimac Schools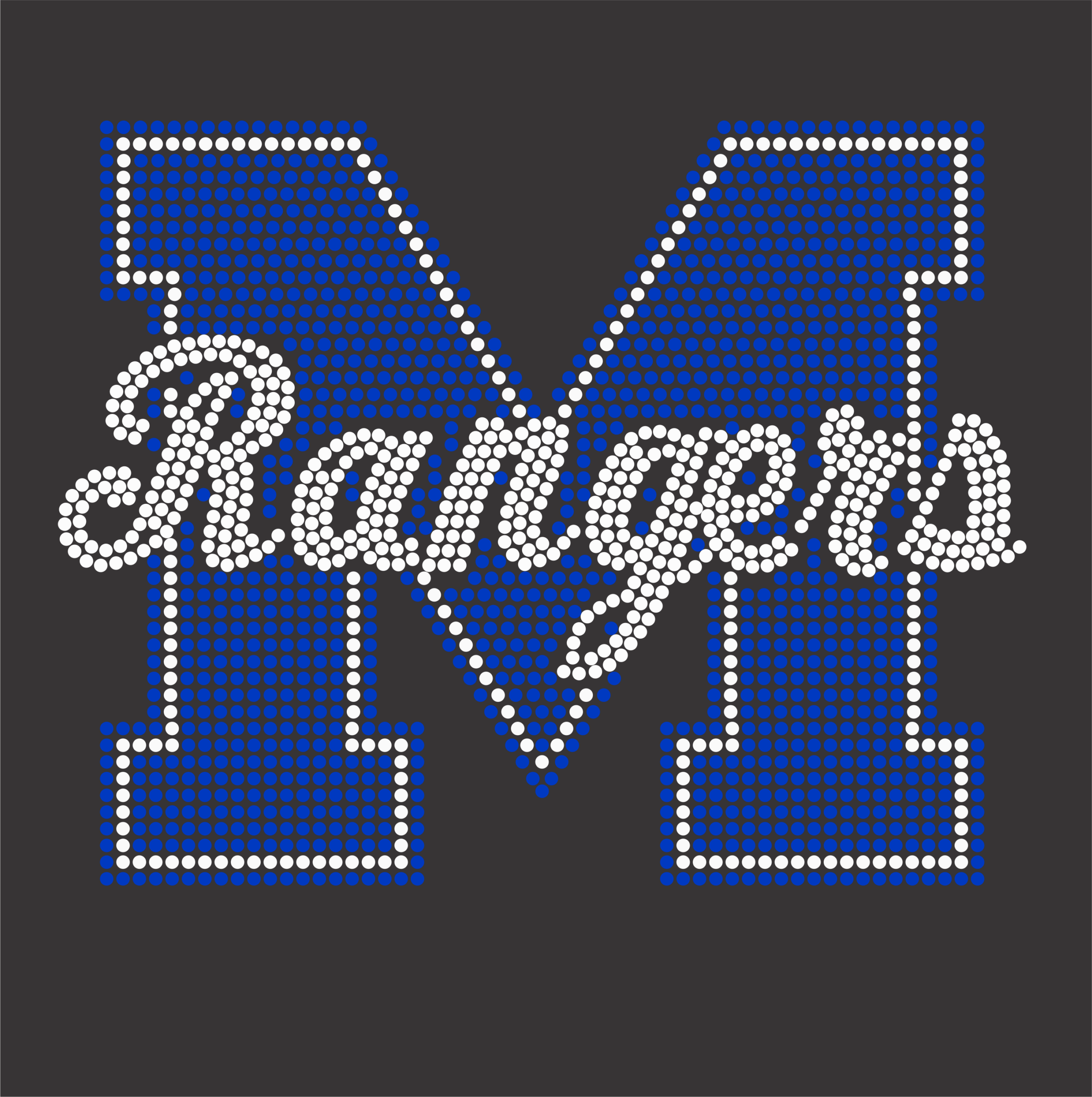 Methuen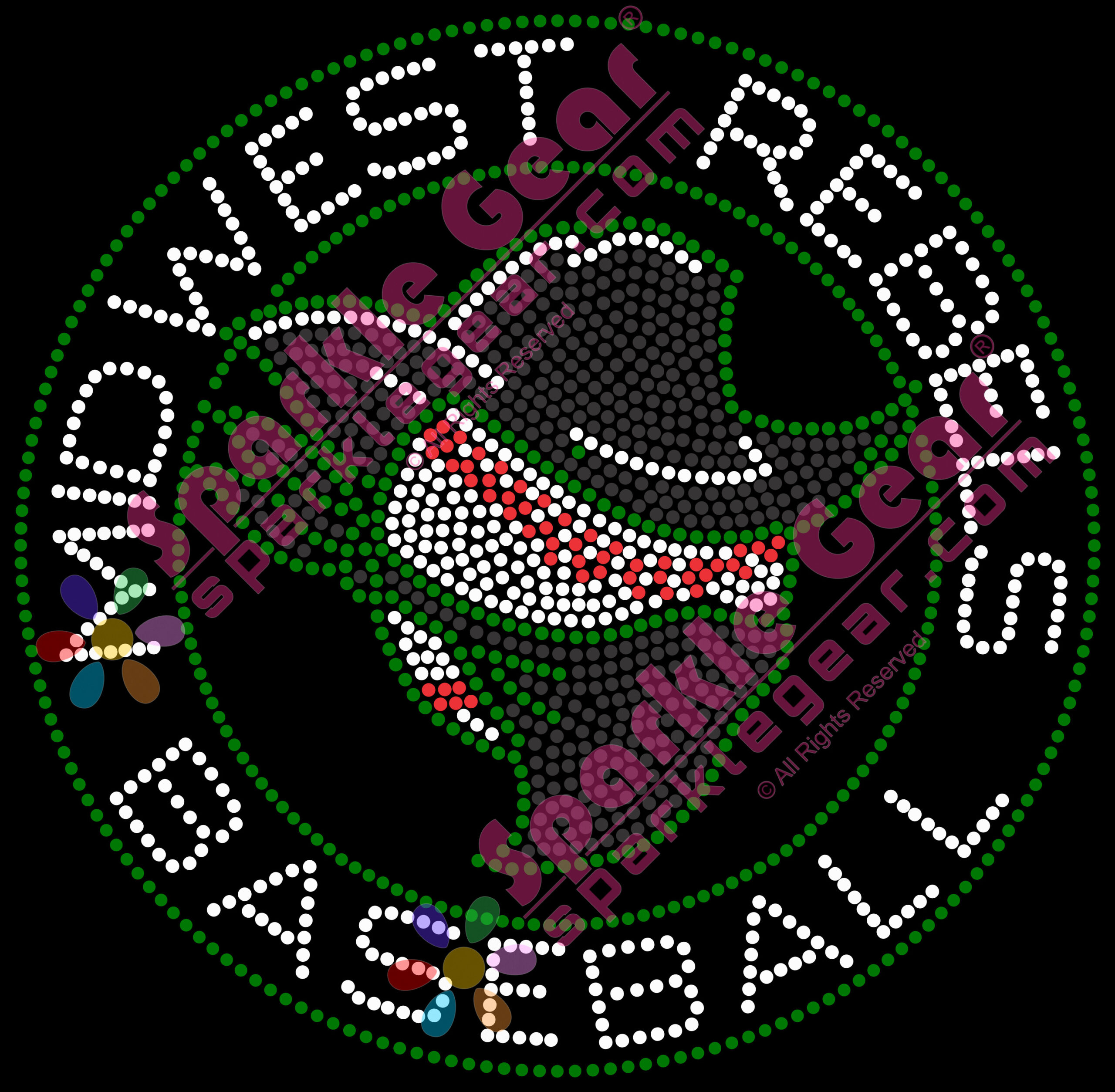 Midwest Rebels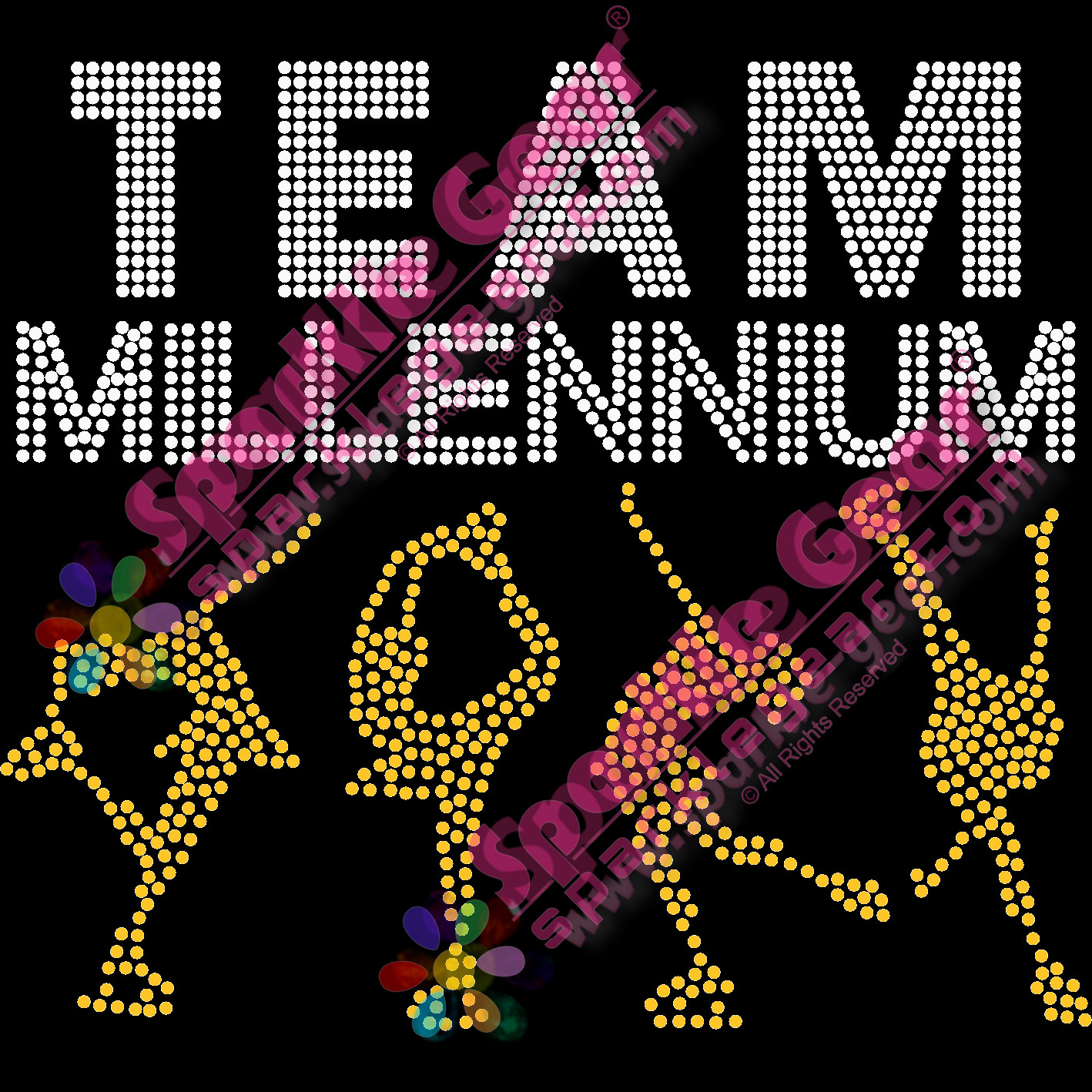 Mitchell Skating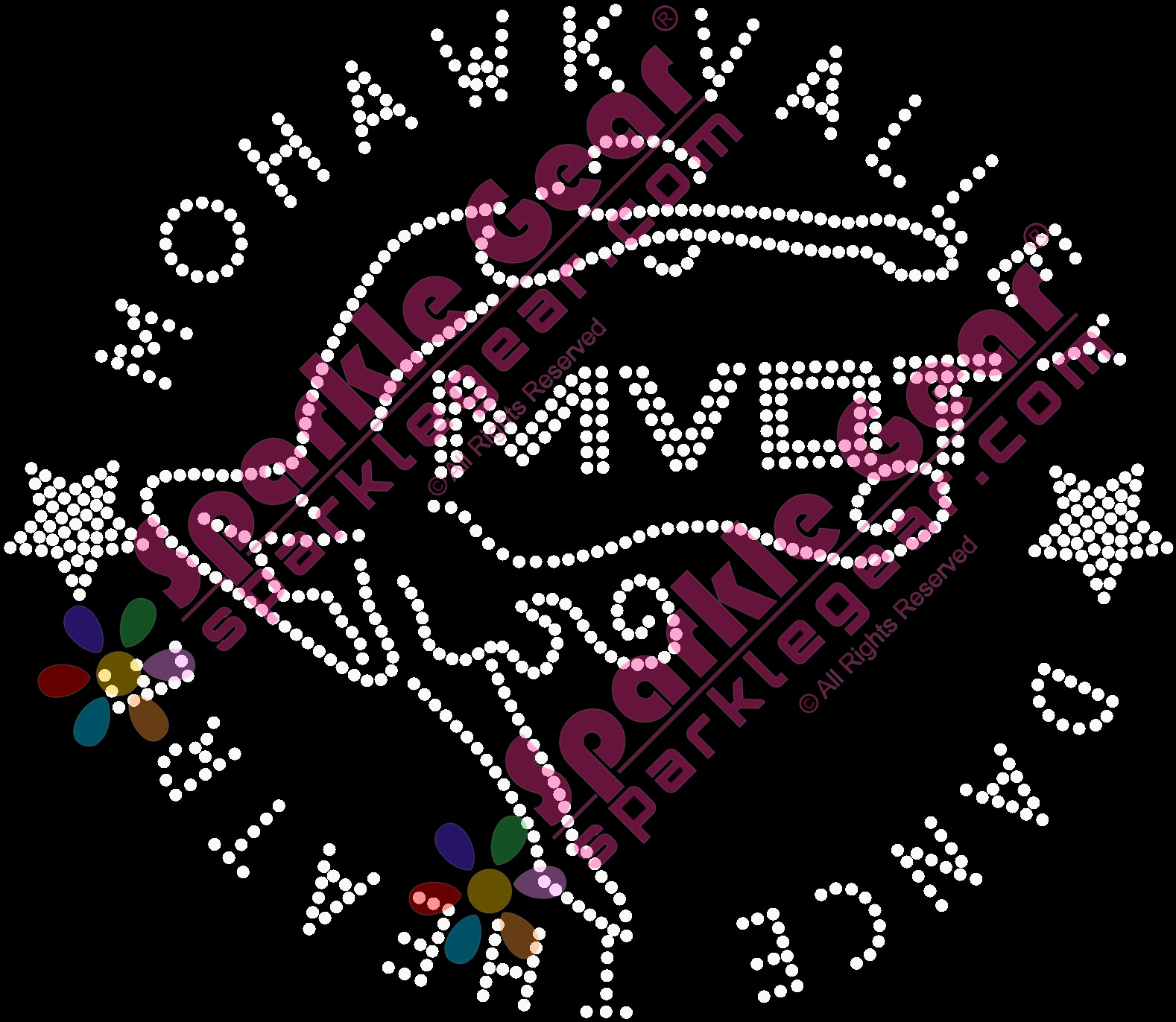 Mohawk Valley Dance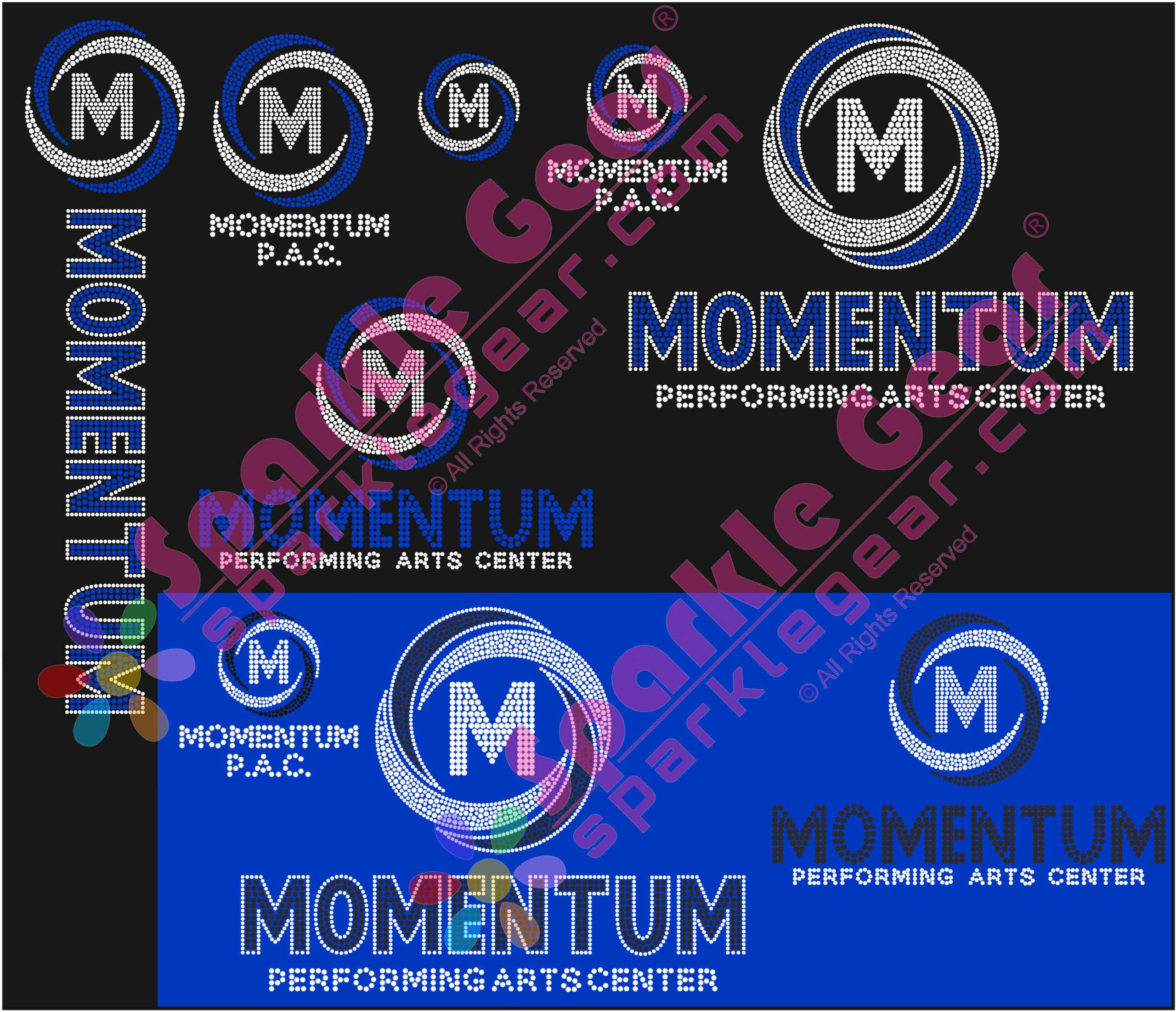 Momentum PAC
MV Spartans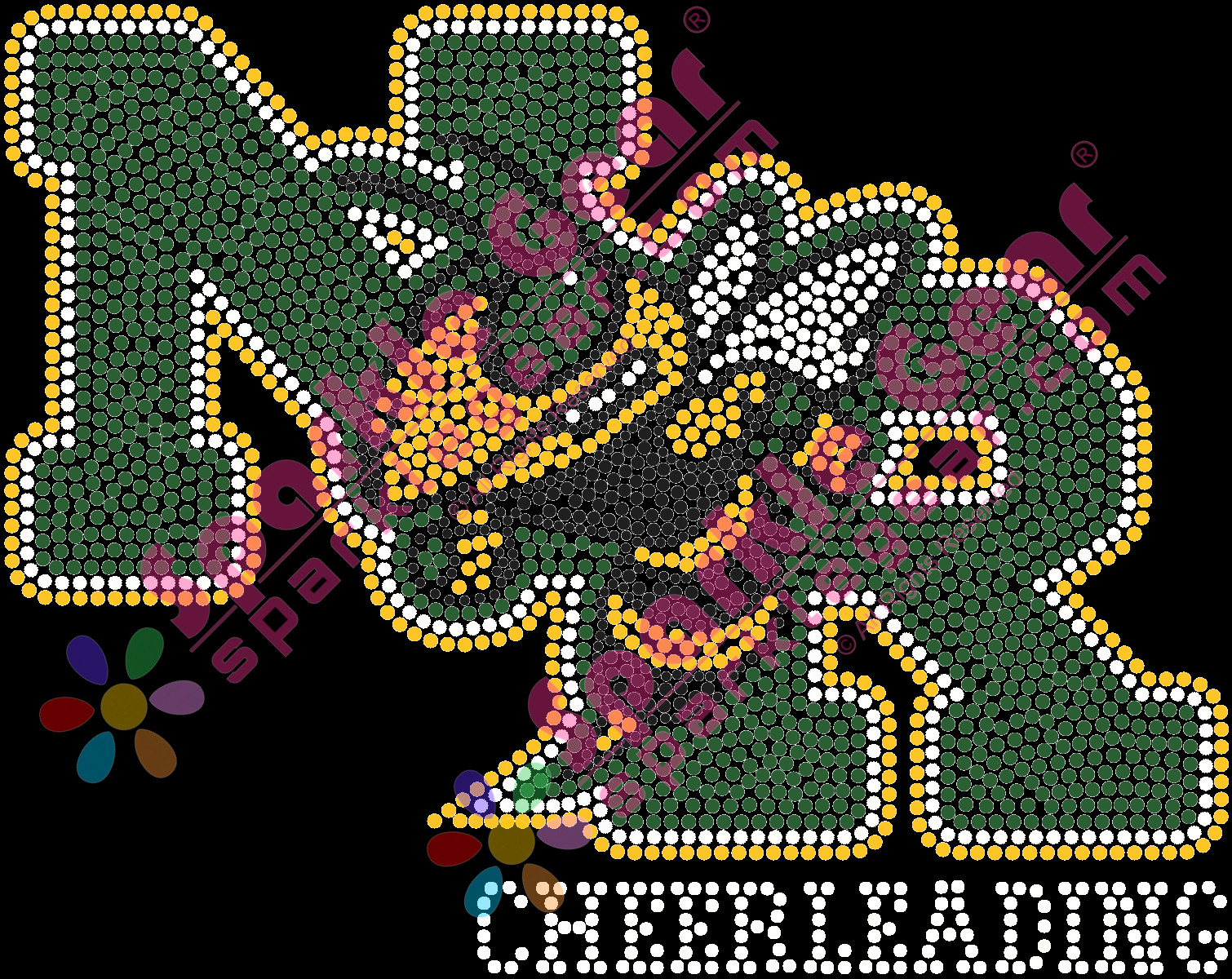 N. Reading Cheer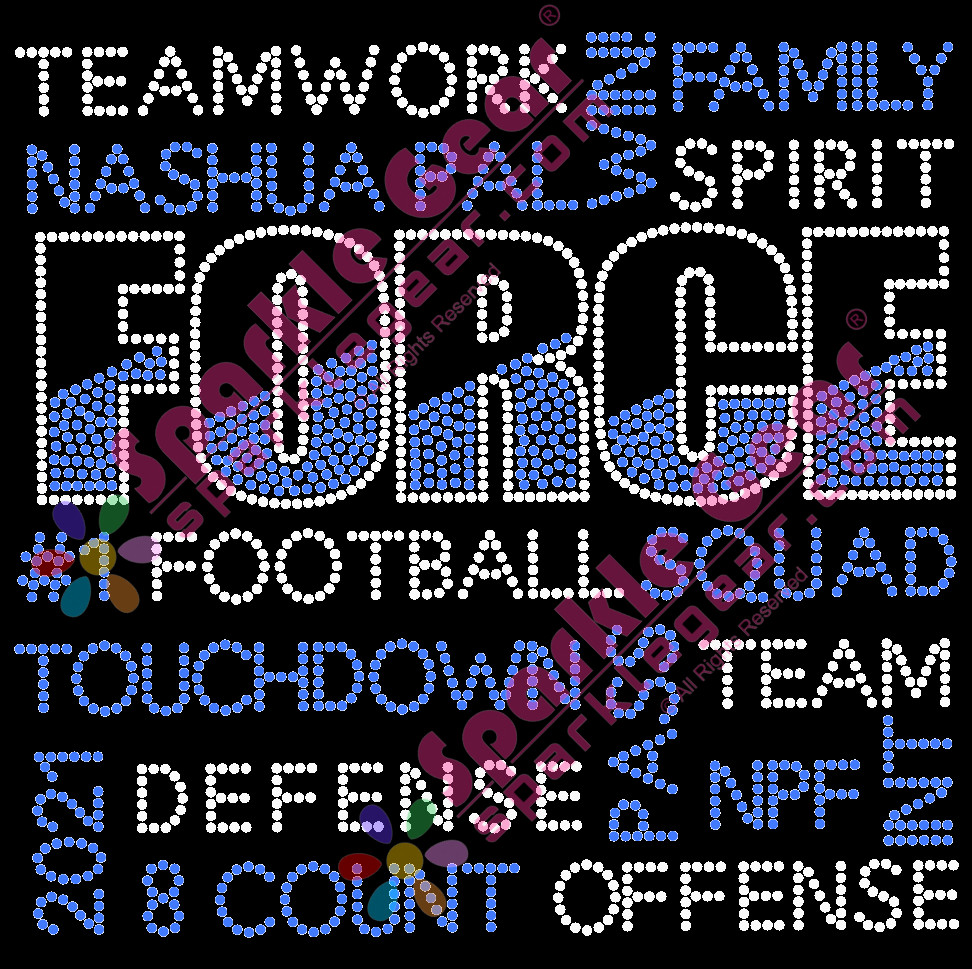 Nashua PAL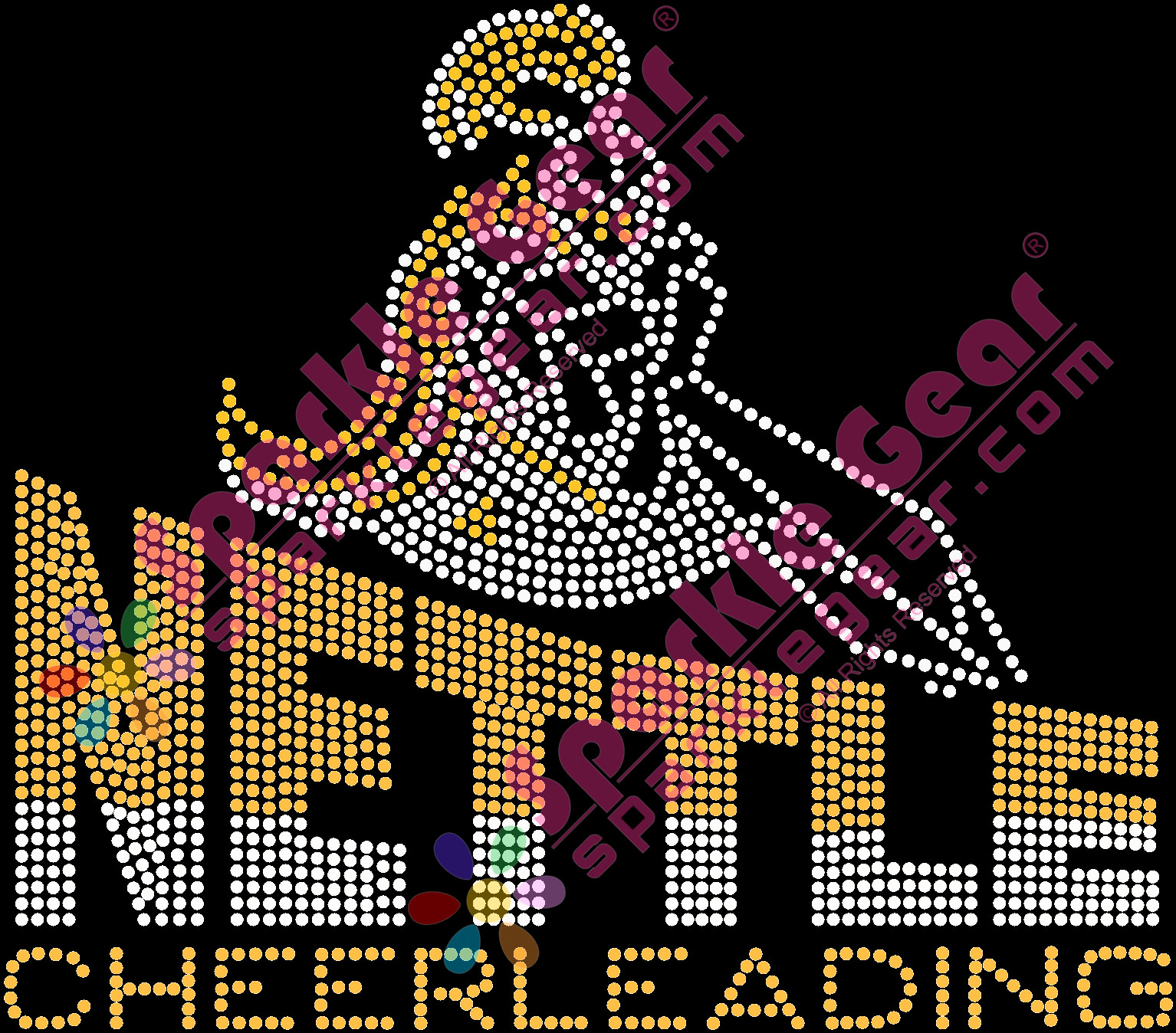 Nettle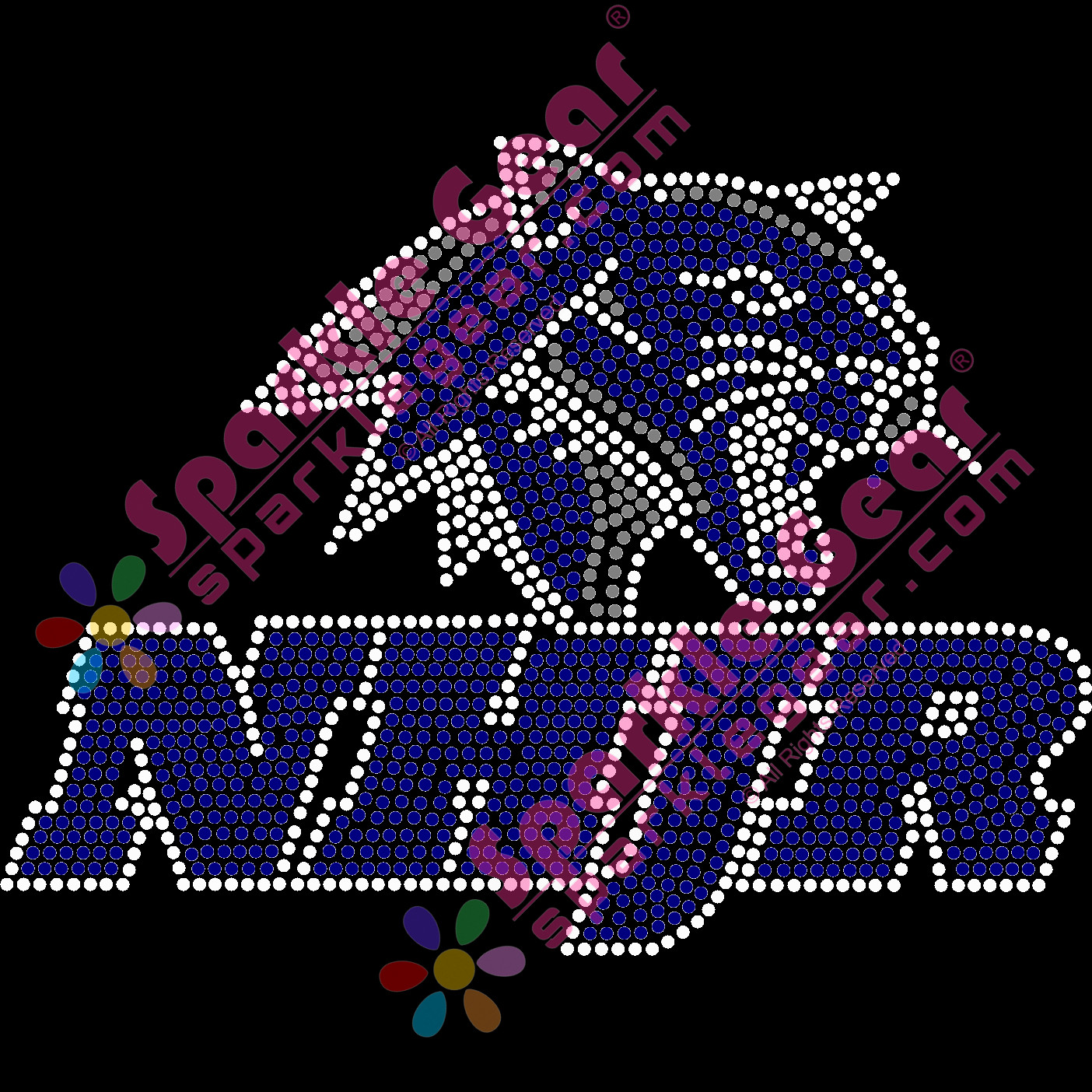 NHJR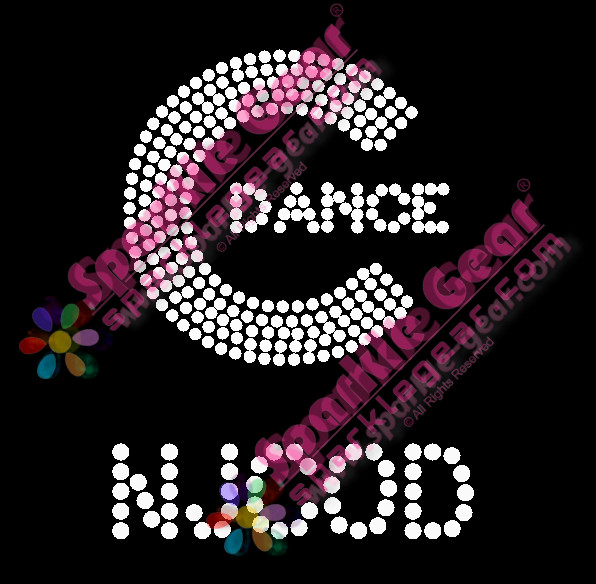 NJCOD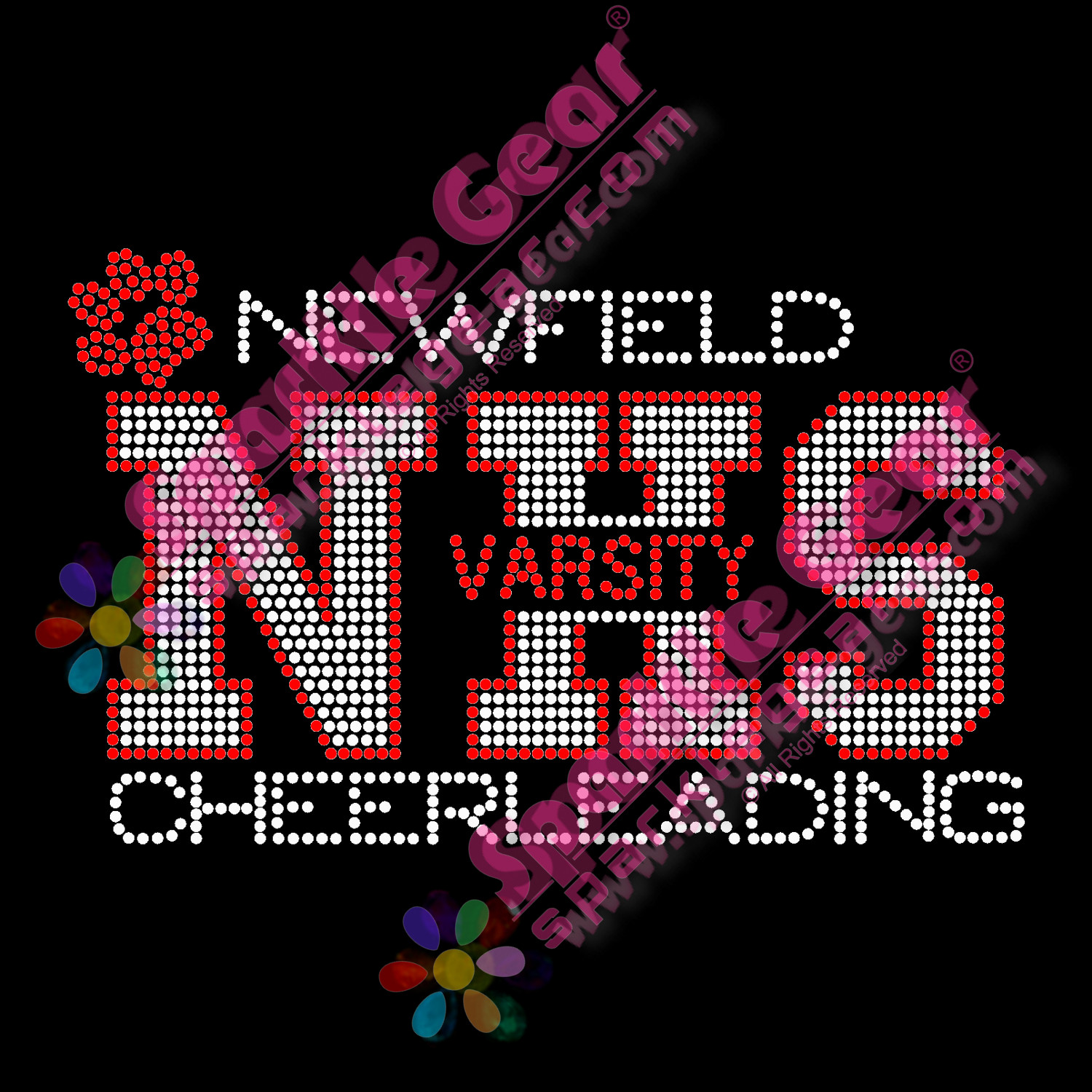 NM Cheer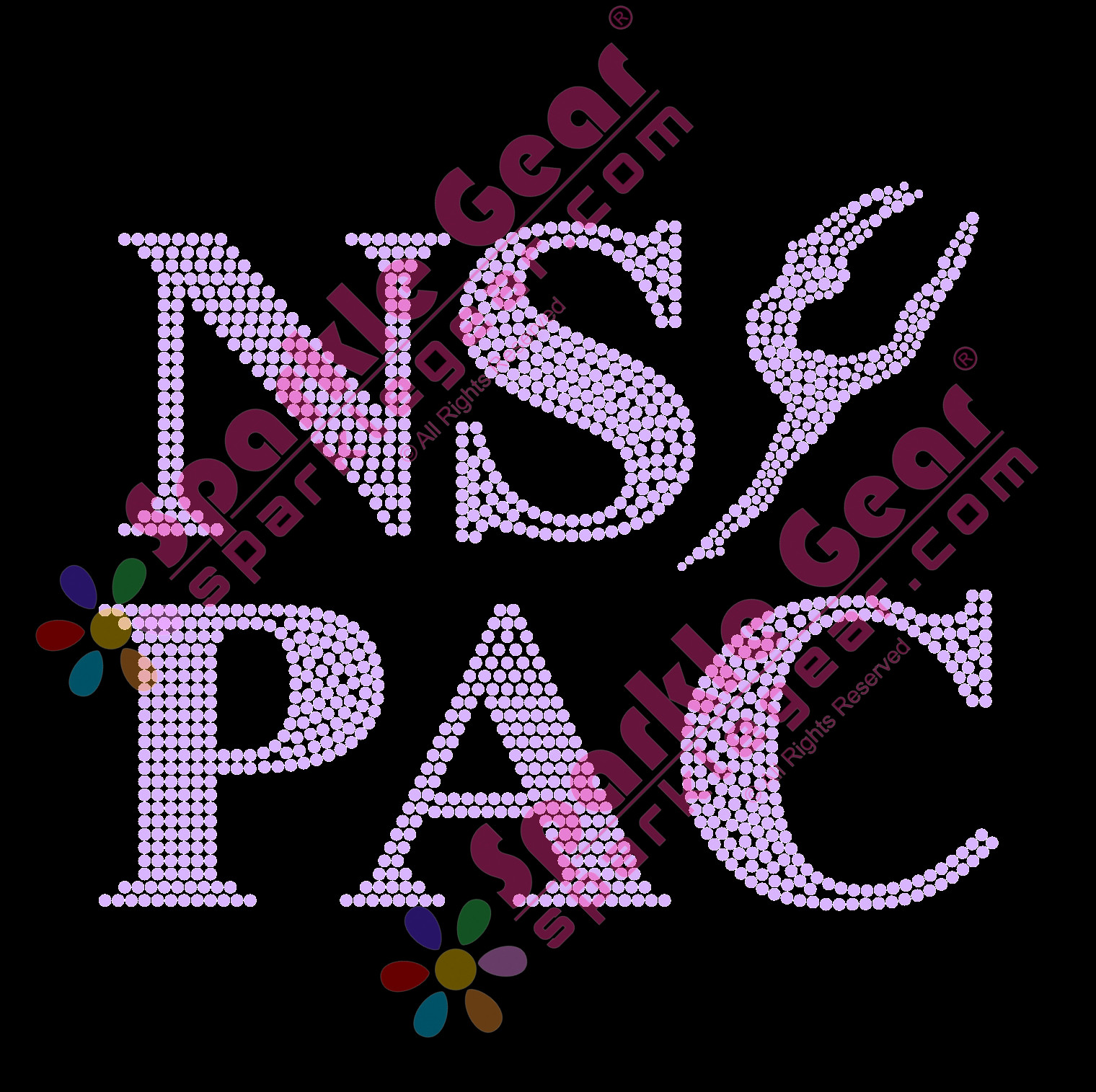 NSPAC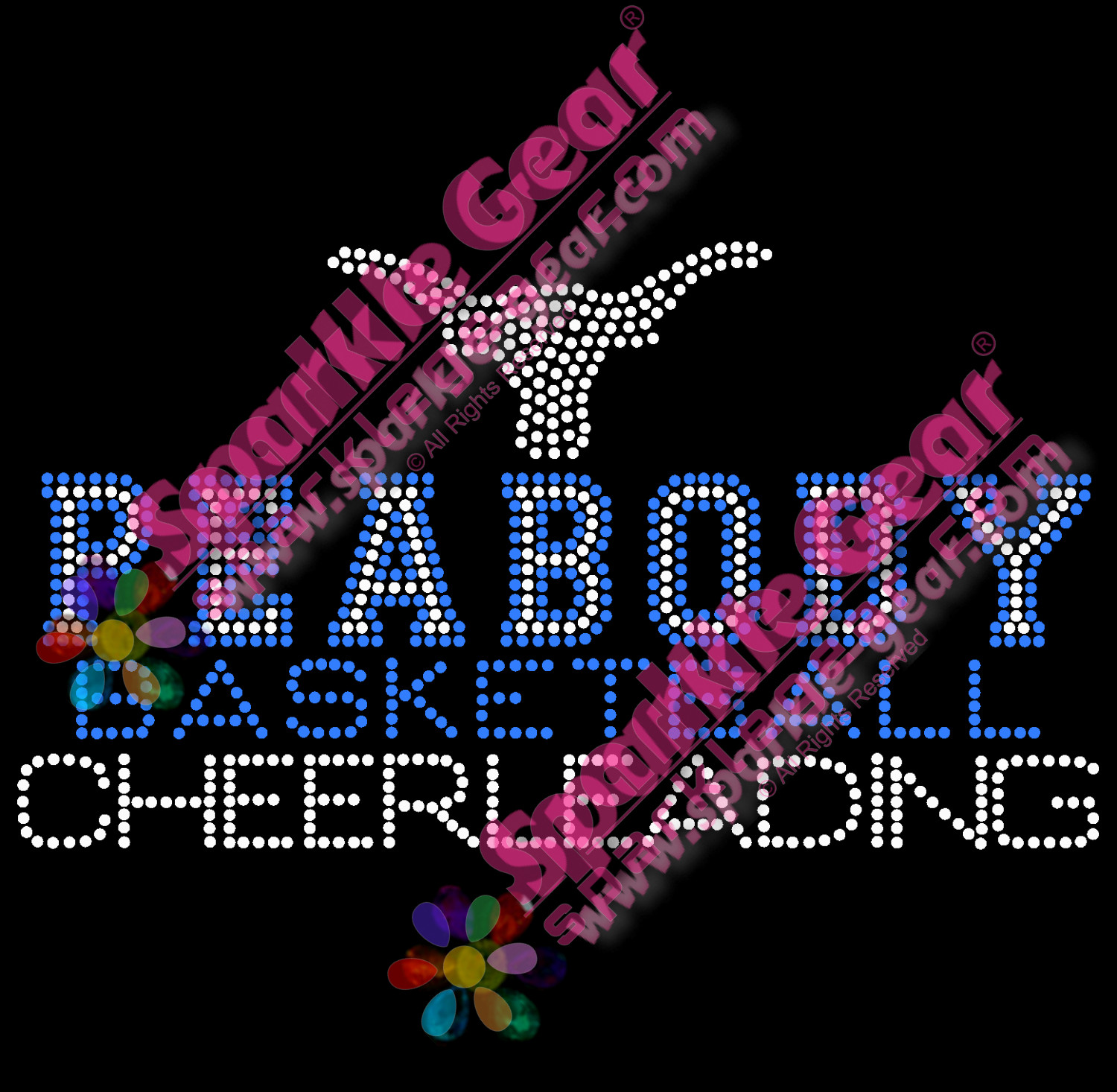 Peabody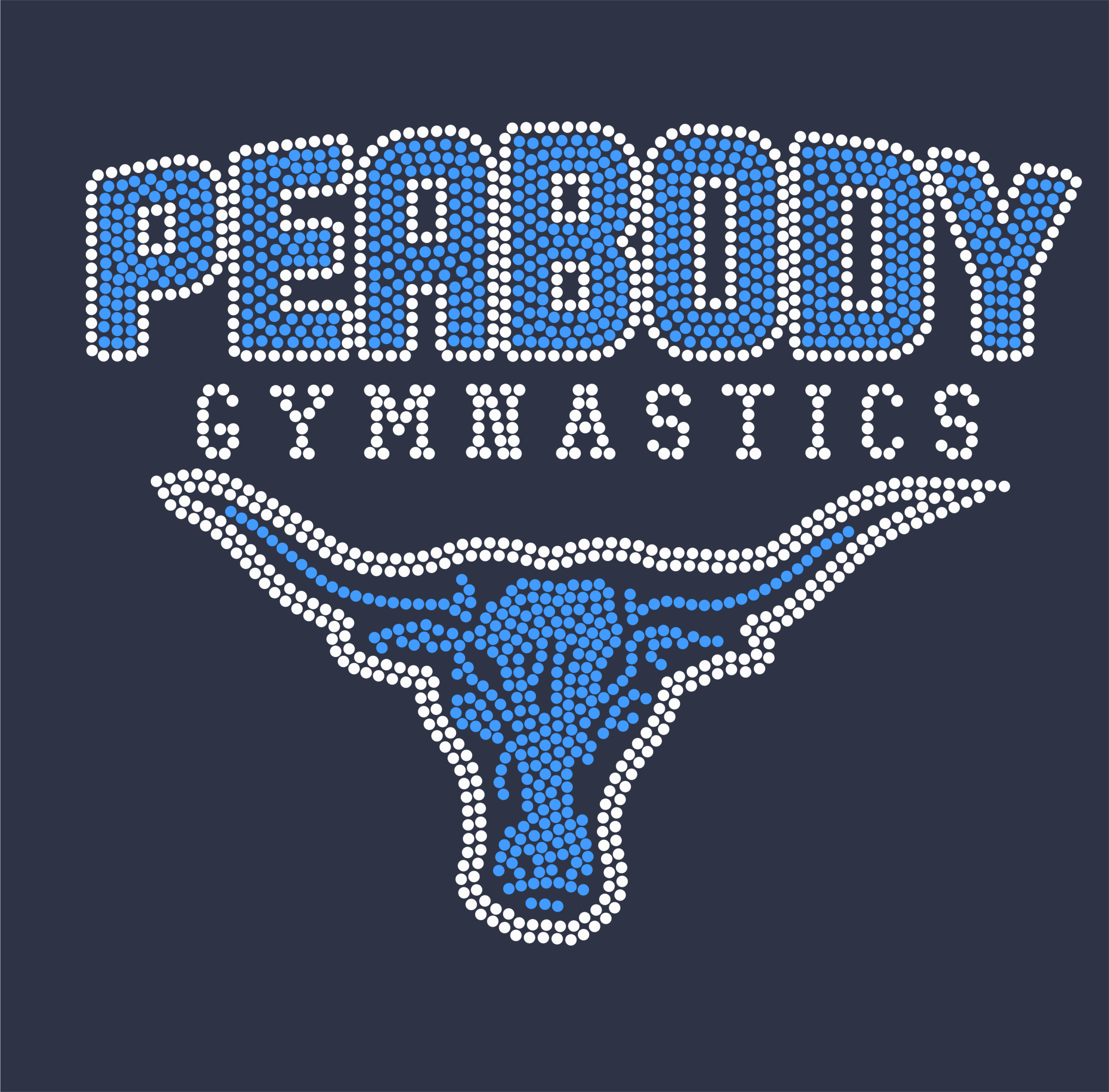 Peabody Gymnastics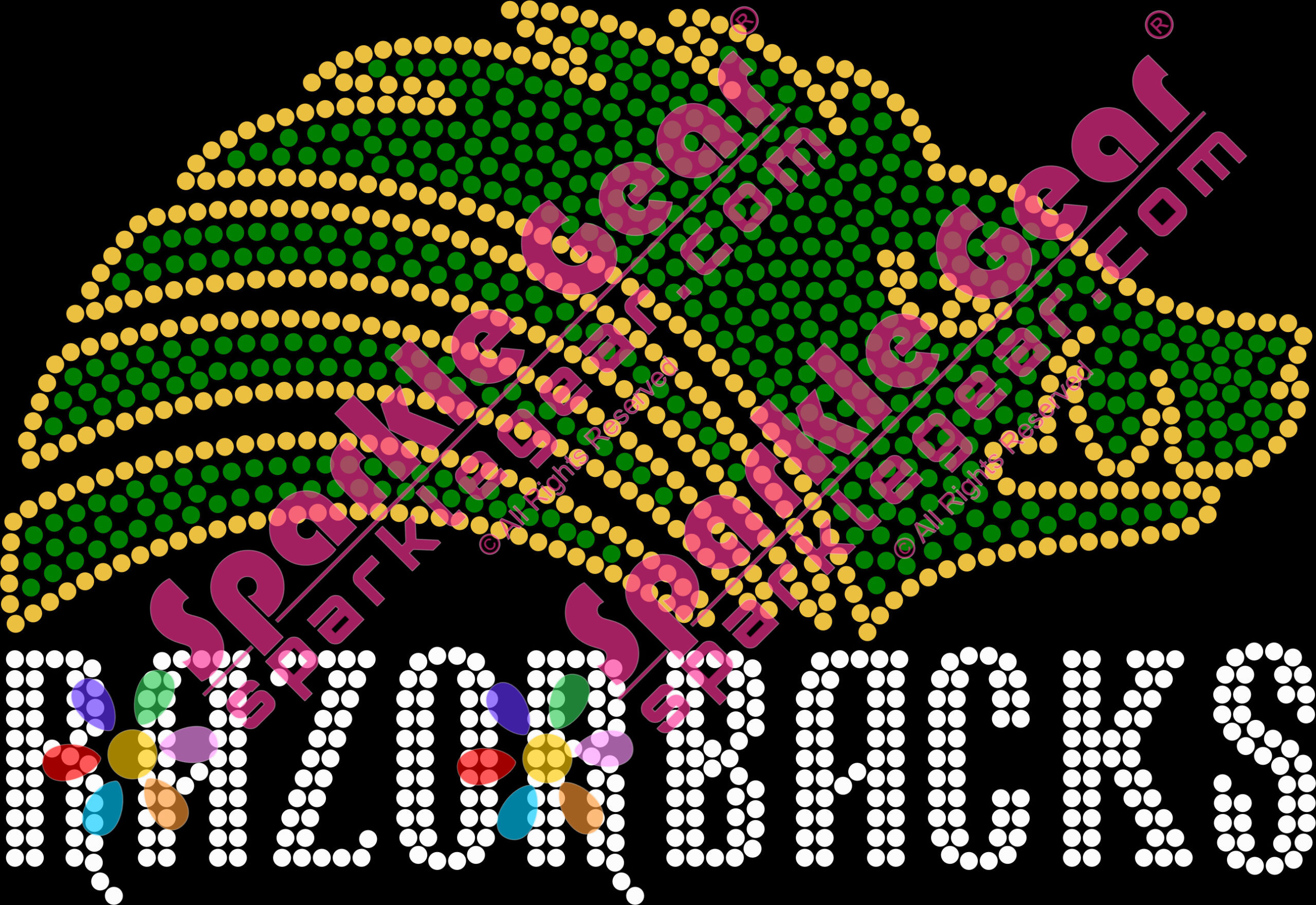 Pelham Razorbacks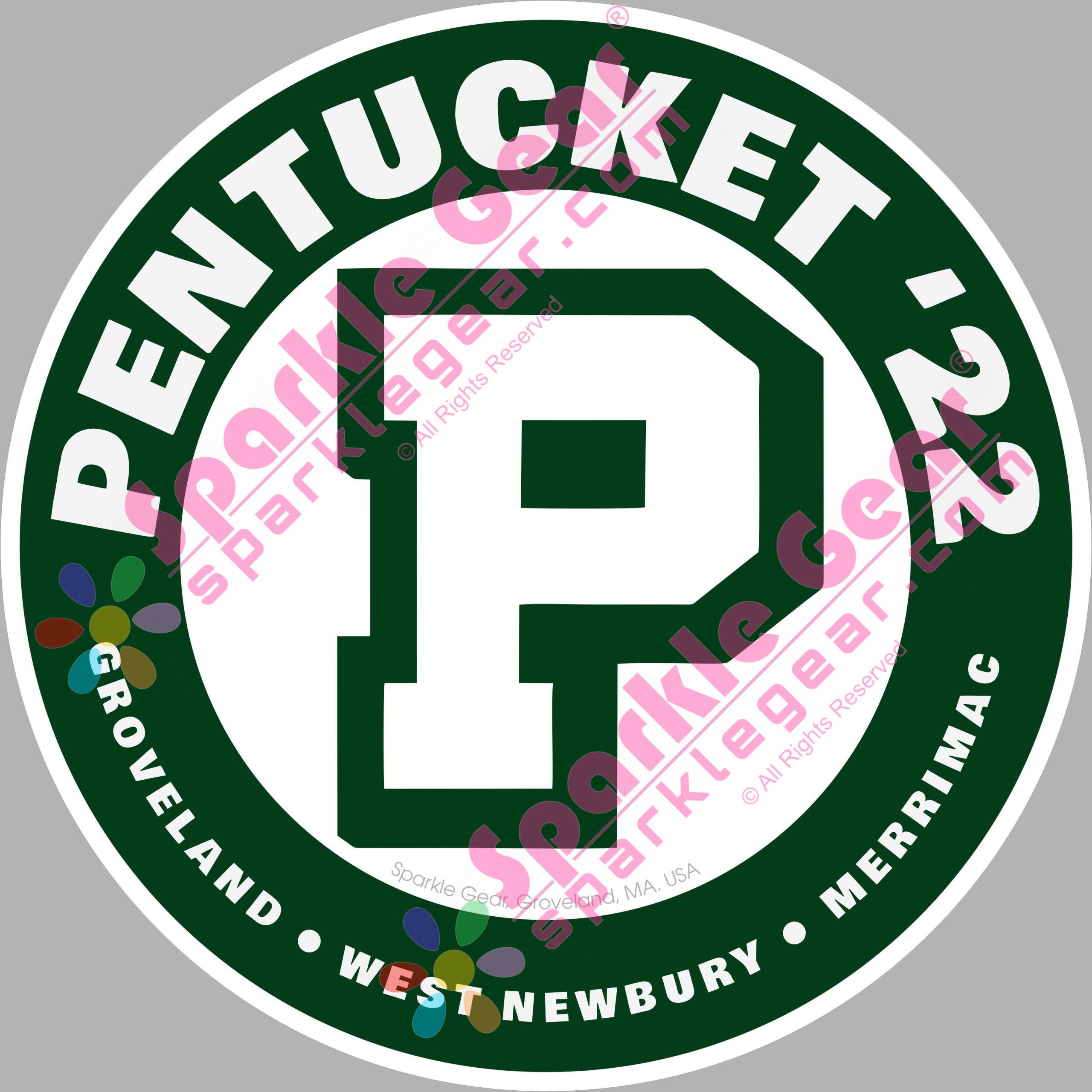 Pentucket Senior Celebration 2022
Pentucket Senior Celebration 2022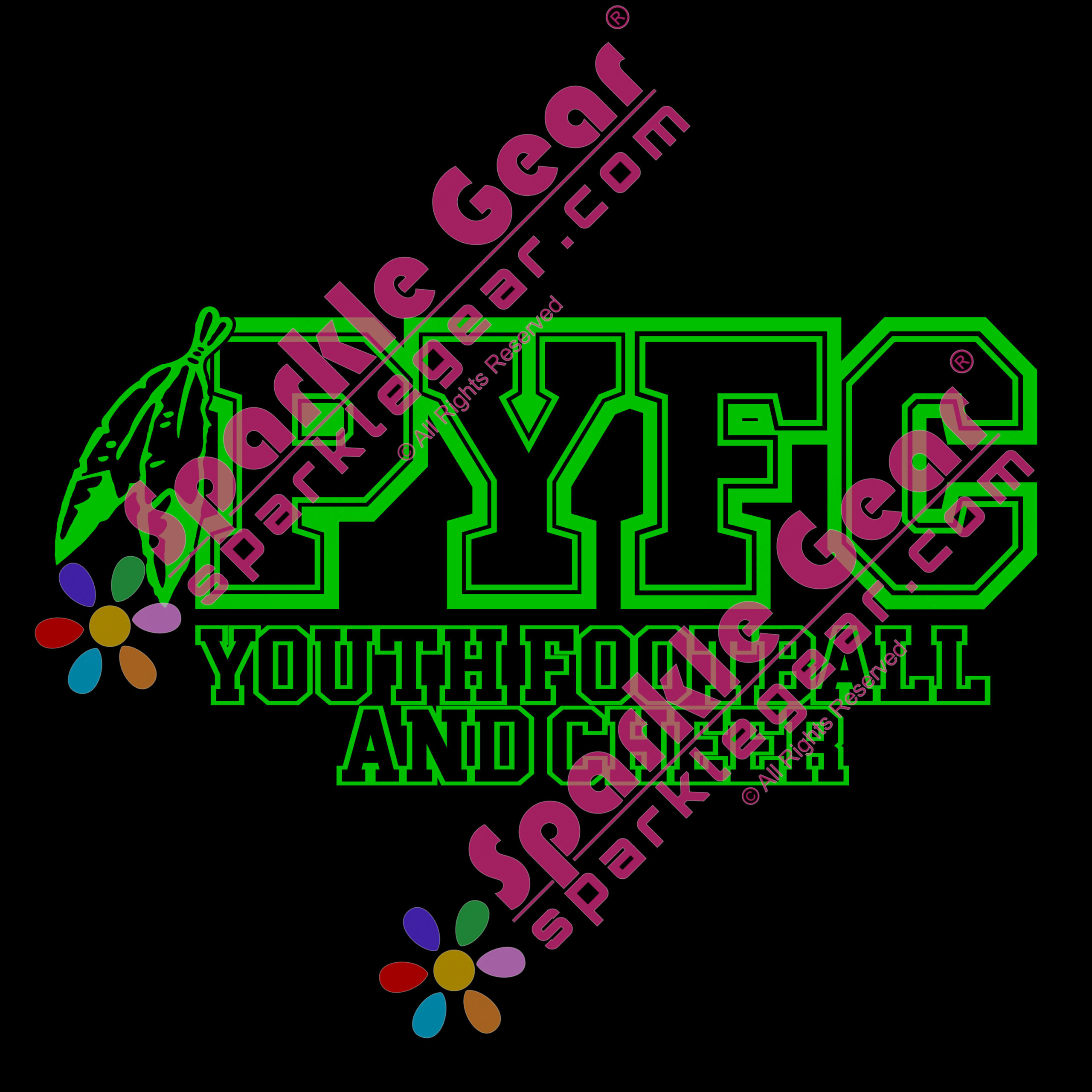 Pentucket Youth Football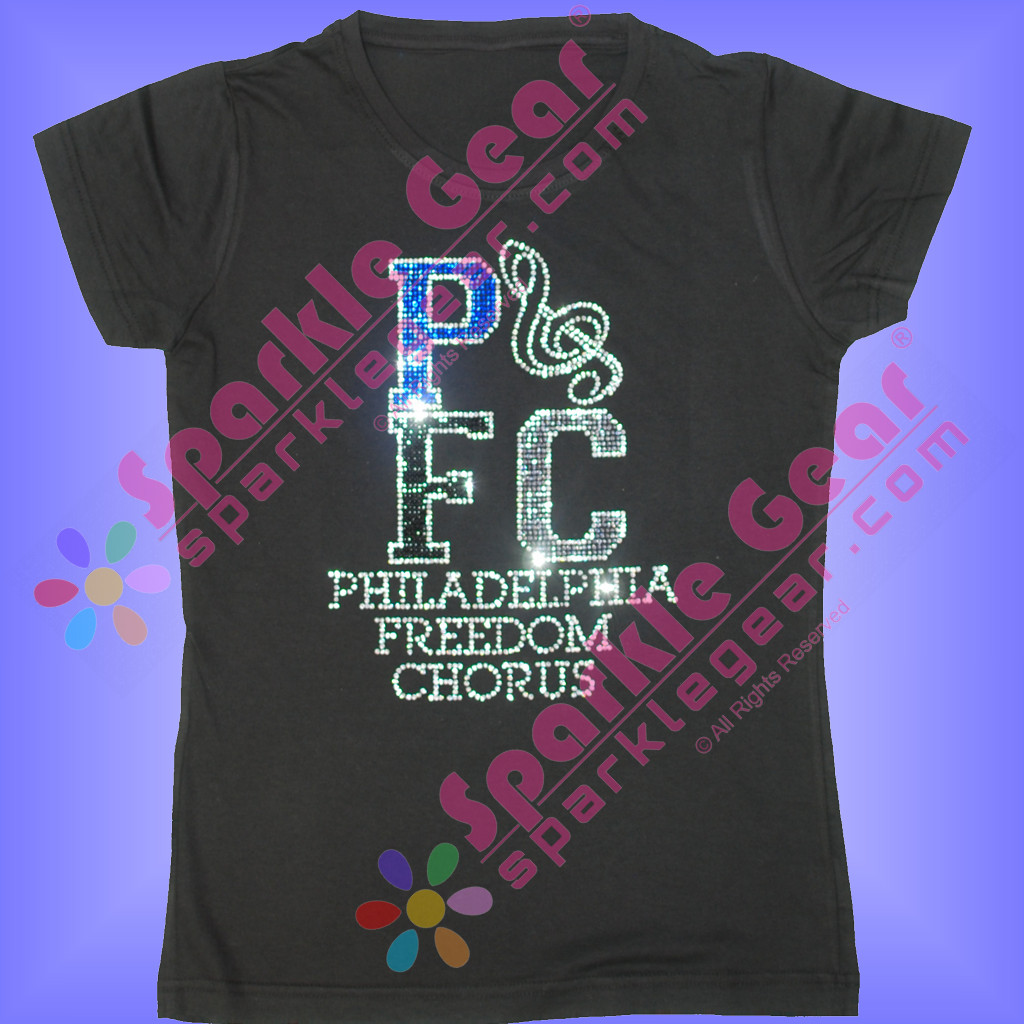 Philadelphia Freedom Chorus
Philadelphia Freedom Chorus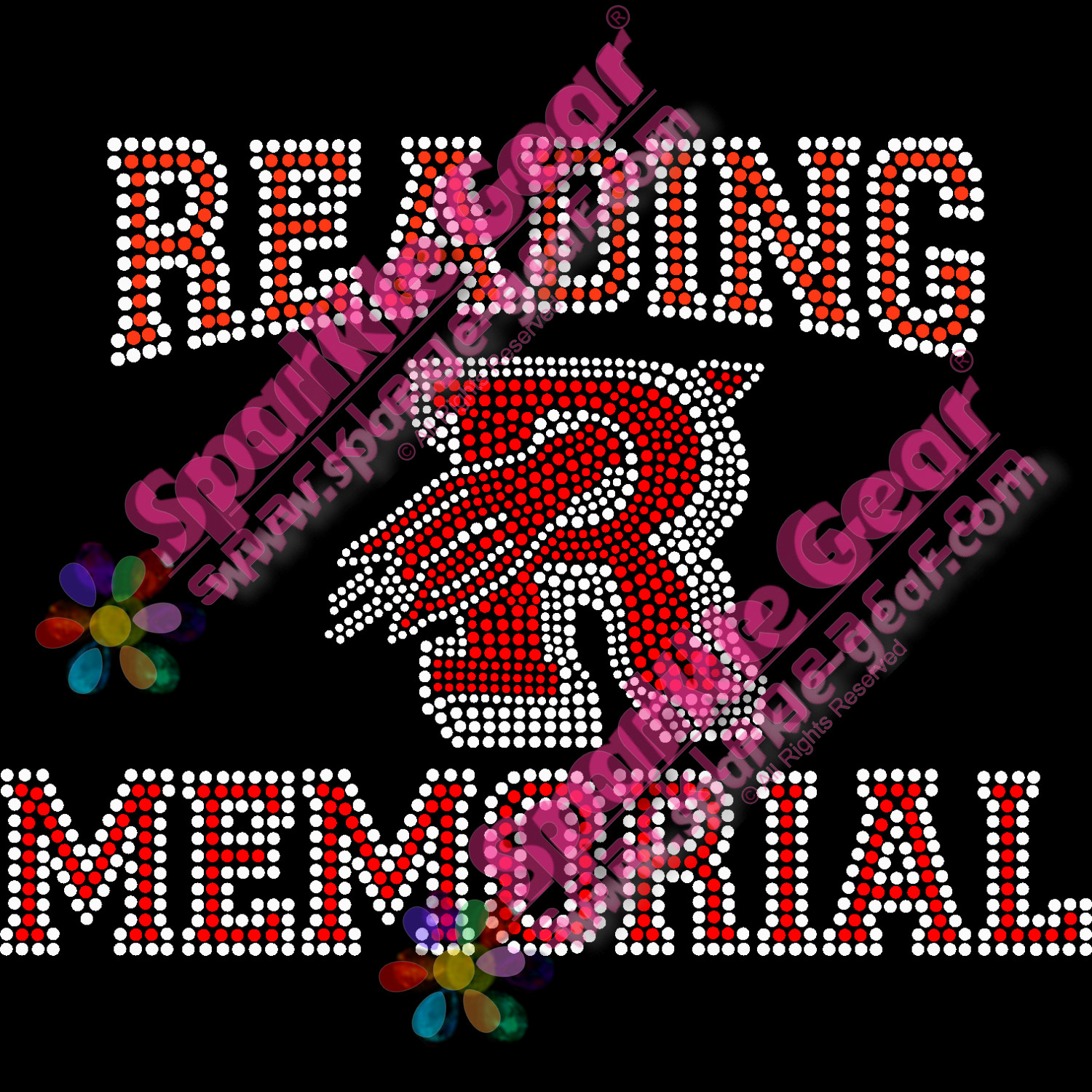 Reading Memorial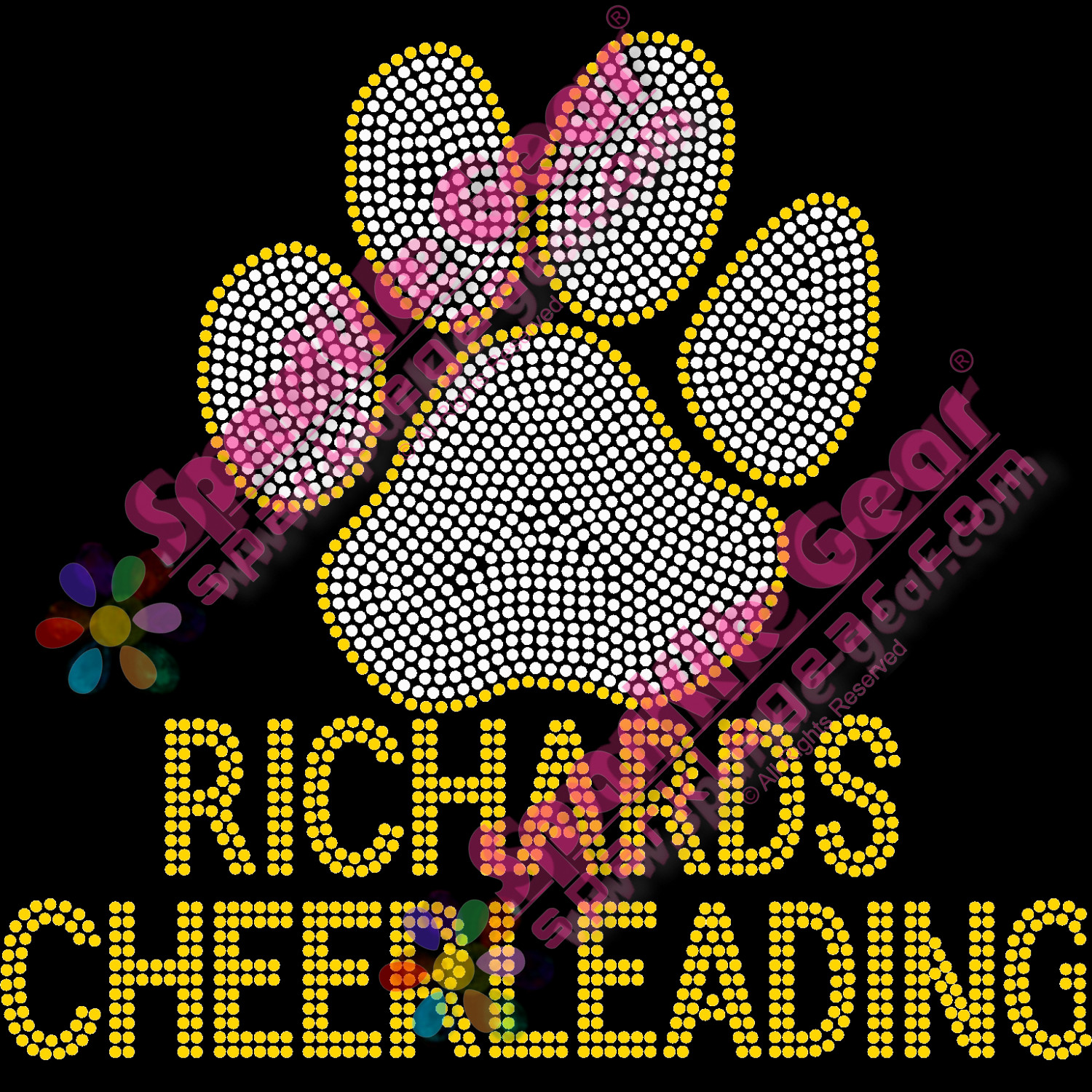 Richards Cheer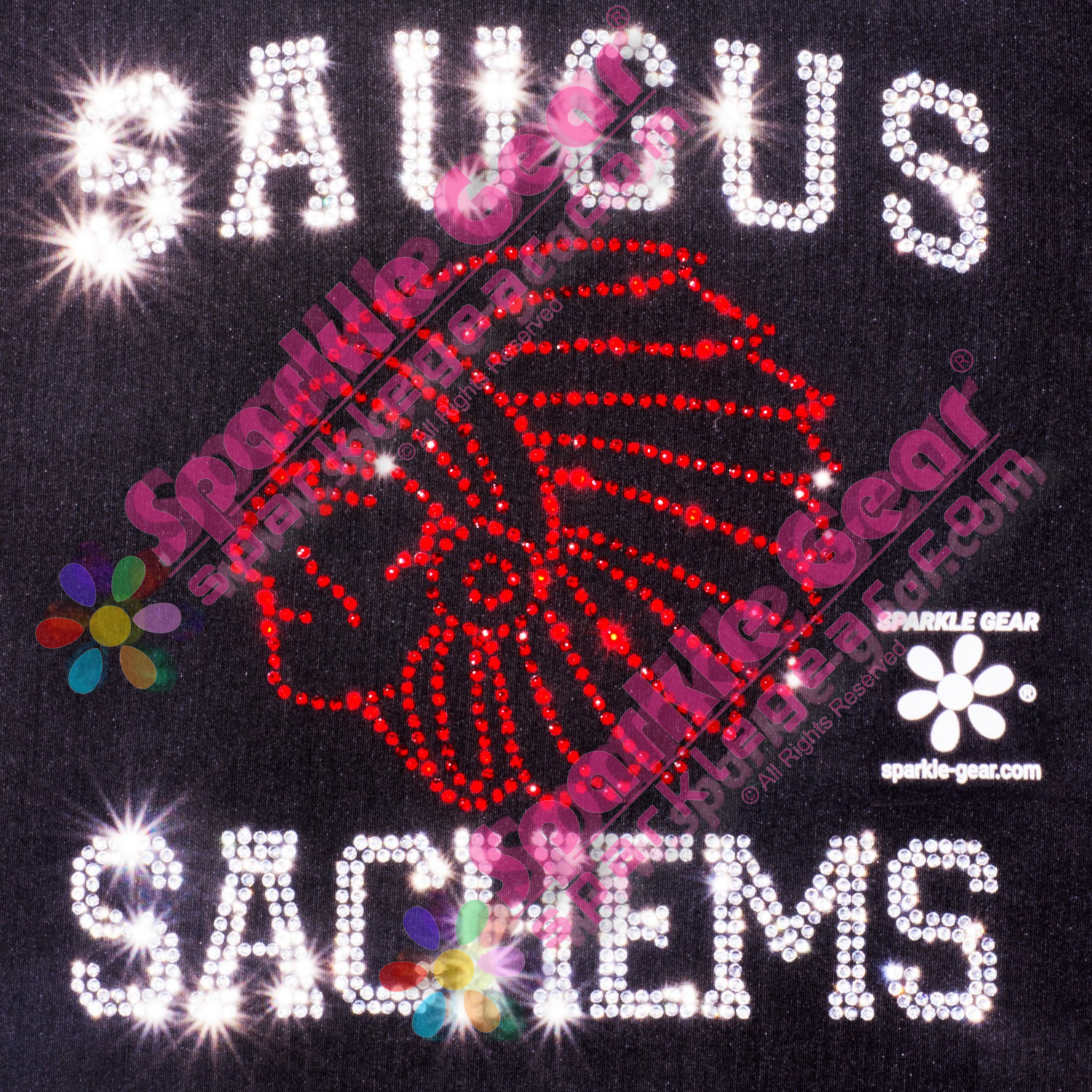 Saugus Sachems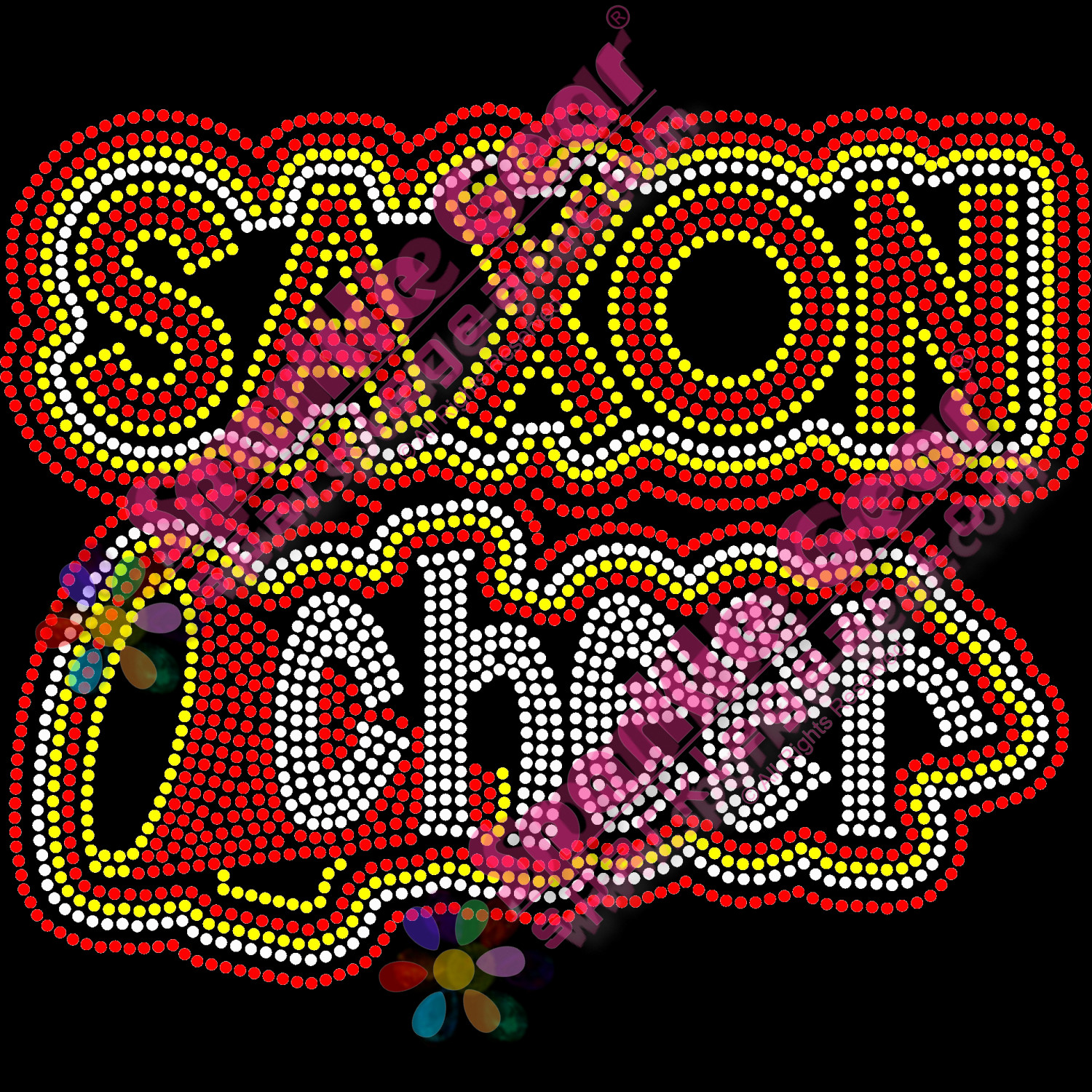 Saxon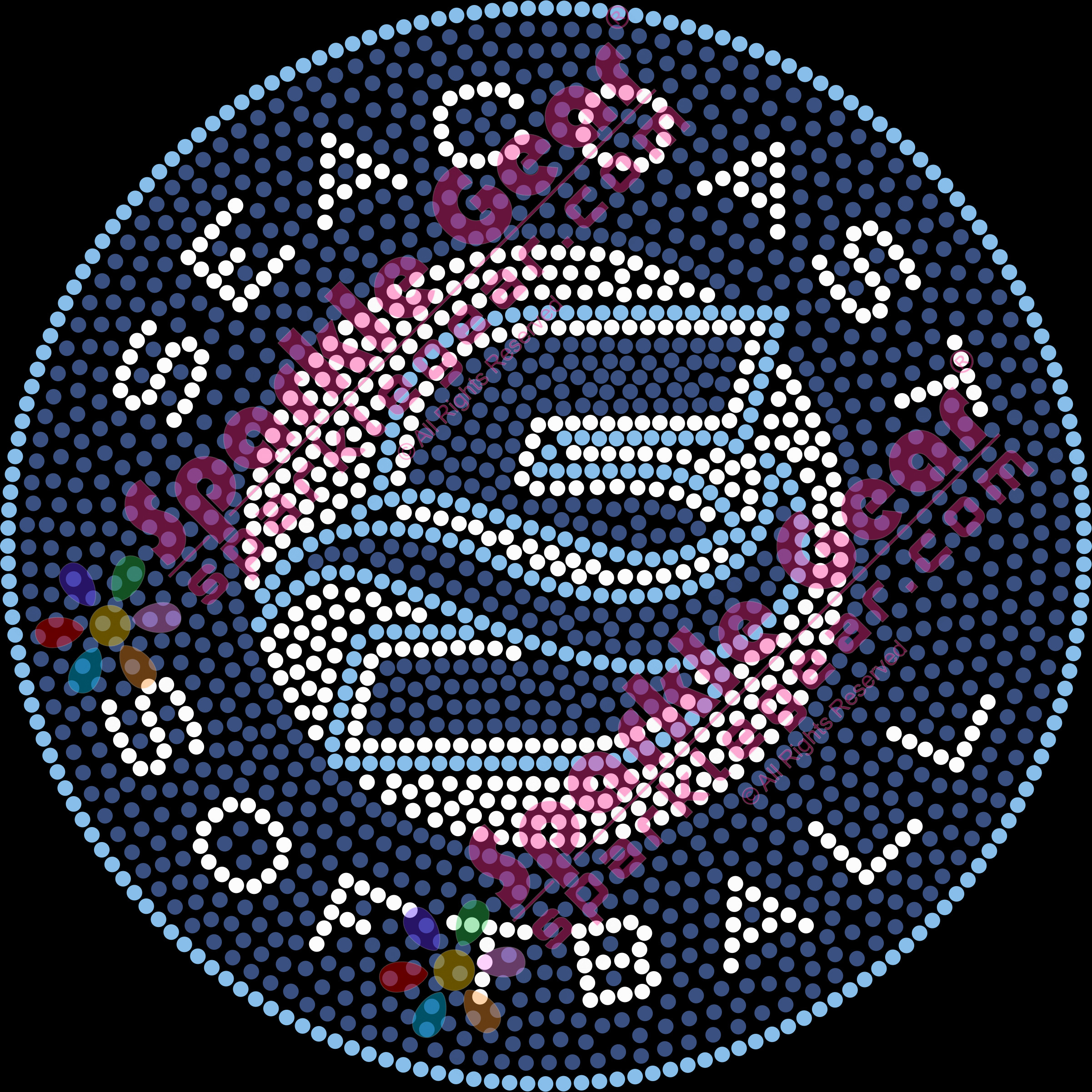 Seacoast Softball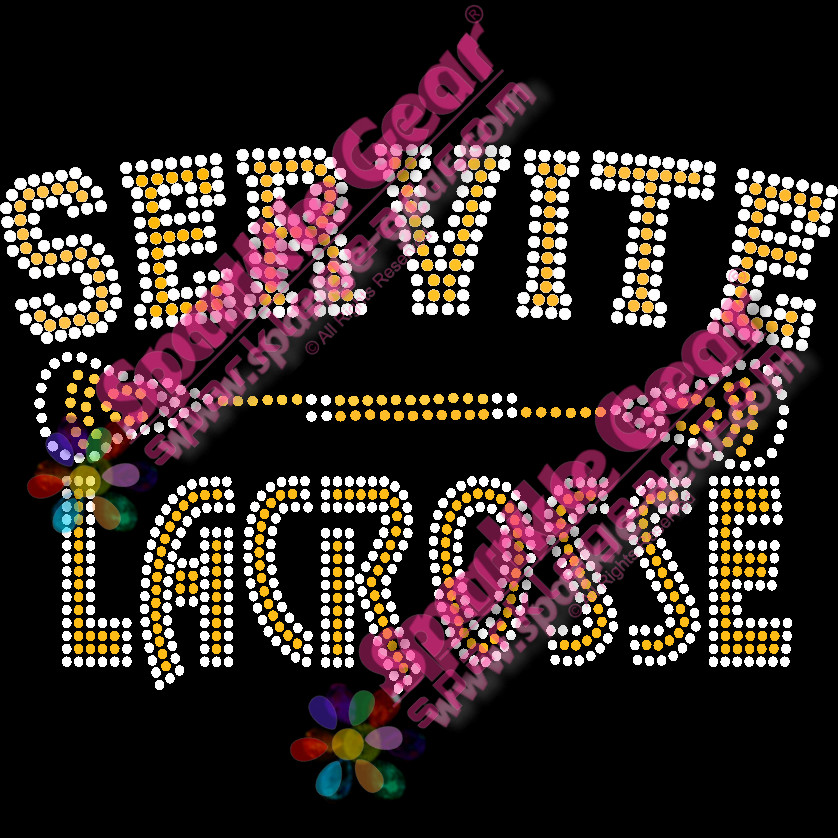 Servite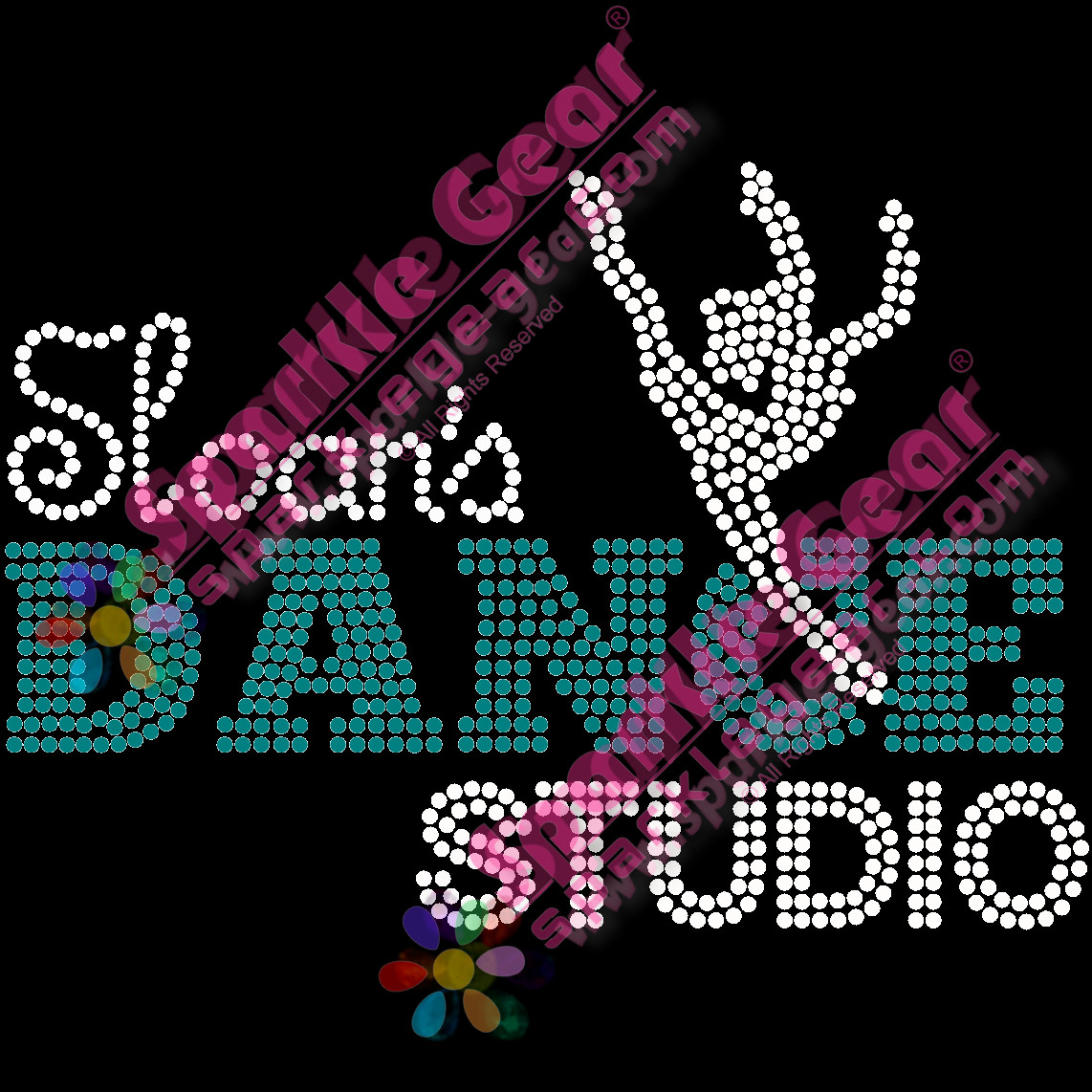 Sloan's Dance Studio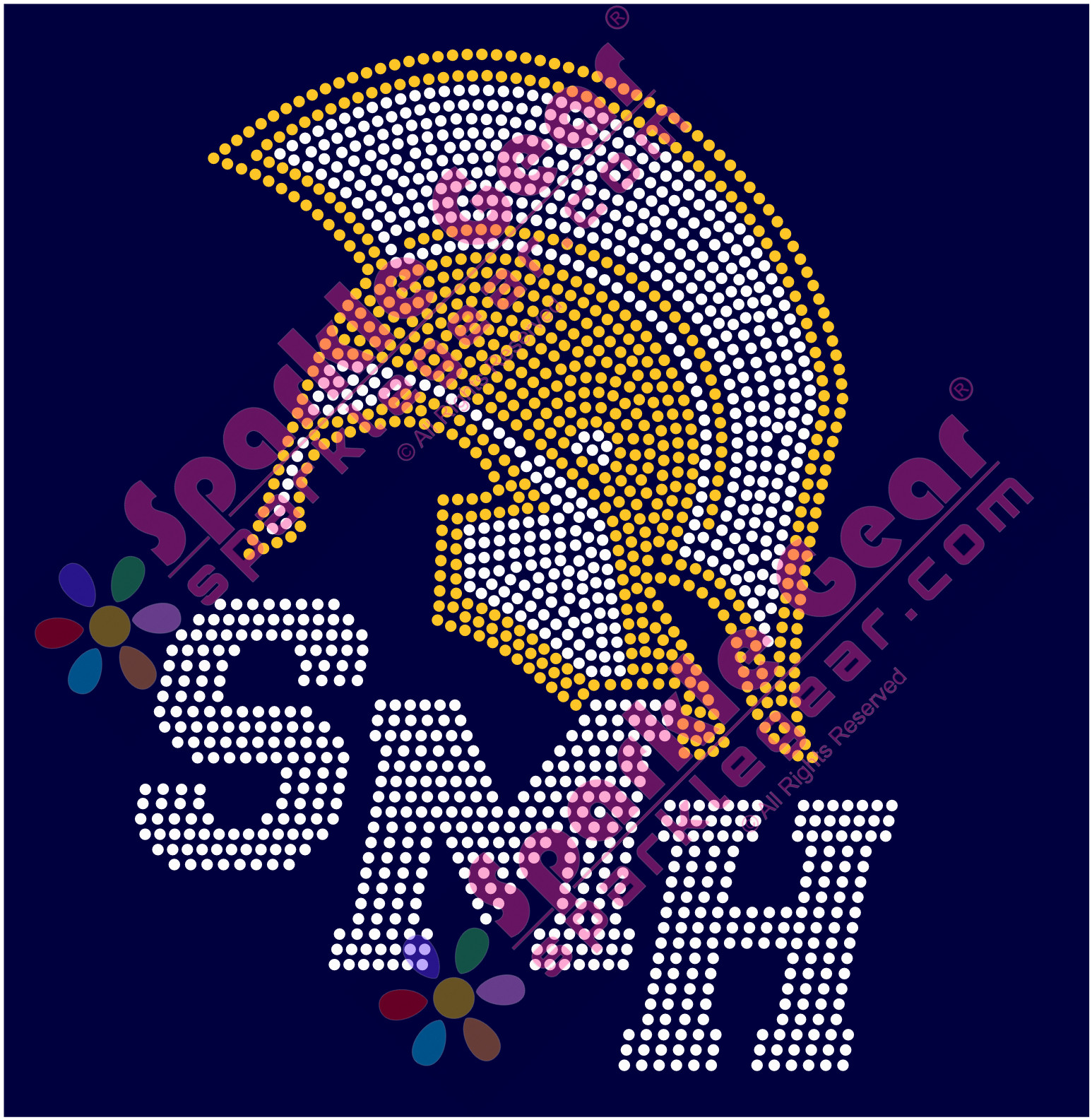 SML

Some of our newest designs…
Selected Print Designs…
Looking for something other than rhinestones? Sparkle Gear offers print designs in both regular and glitter ink!
Sparkle Gear Custom Embroidery
At Sparkle Gear, we do all of our own embroidery design and sewing on-premise. That means we can give the best quality and really fast turnaround. We can help you with a simple name or a full-sized jacket back design. If you only need a single item embroidered that's perfectly fine, or if you need 100, 300, 1000 or more items for your business or school it's not a problem.
Shown below are some of the designs we have done for fun and for our customers. Be sure to reach out if you have an idea for something new. If you are looking for a gift we typically have ready to purchase/ship items in our store and on our website.
Car Decals and Wall Stickers
Share your love of your favorite breed with a window or wall sticker today! Place this sticker on your car or any other window. Easy application. Available in Small Outdoor Window Sticker (5.1″ x 3.9″), Large Outdoor Sticker (10.2″ x 7.8″), and Jumbo Indoor Removable Sticker (25.5″ x 19.5″).
Sparkle Gear would love to work with you to turn your logo into a beautiful new team design! Take a look at some of our past custom work and contact us today to get started on your own.
Euro-Oval Decals
Show off your hometown with these town Euro-oval window decals! Place this sticker on your car or any other window. Easy application!
Fundraising
Sparkle Gear offers a variety of fundraising opportunities that are fun, easy, and will help your team reach their goal! Contact us today for more information on how your team can fundraise with us!